Ask the OI Experts: How is threat of a recession influencing email marketing holiday plans?
If you happen to come across one of our Webbula posts on LinkedIn or Twitter, or stumble across the Webbula blog, you will find one of our most common series called, "Ask the Experts." Webbula launched this series in 2021 to share the voices of email experts on various topics within the email marketing world.
I thought it would be fun to have an Only Influencers Edition of Ask the Experts, so I asked a few members in the community the question, "As we turn the last corner of 2022, how are the threats of a recession, inflation, layoffs, etc. influencing plans for holiday?

Tali Hasanov
Principal Certified Digital Marketing Consultant
Historically, while recession hit one of the first cuts businesses tend to do is the marketing and advertising budget. We don't see any signs of it, at least not yet. This might change in the second half of the year.
While an economic downturn may affect the media advertising market and holiday campaigns, many organizations have been moving to a remote work environment since Covid started. This allowed them to save some budget on rentals and other in-person activities. So, many businesses are operating in a leaner way than those days. If companies are looking to save money on marketing, there's not much we can do. The question is how big or bad of a pullback we may see in advertising revenue.
The key to planning a successful campaign during the recession is having a product or service that resonates with the company's audience. There have been a lot of discussions about value – if customers will not see any value, it will be a quick way to fail.
I like to refer to Netflix as a great example of providing value. More than 80% of their views come from email recommendations. Netflix measures each subscriber's taste and behavior to recommend something similar to what they already watched and most likely will enjoy. It's a great way to both market their product and provide value to their audience by promoting a fun new experience.
You still have some time to learn more about your customers, so you can combine value and promotion in the best possible and fun way.

Jeanne Jennings
CEO and Founder, Email Optimization Shop
General Manager, Only Influencers
Chair, Email Innovations Summit
The economics major in me isn't yet convinced that we're in or headed into a recession – yes, the economy has contracted for two quarters in a row (although this may not be true when these numbers are revised, which they often are, at a future date). But the unemployment rate is low, and the economy is adding jobs.
But that said, there are concerns about rising interest rates and rising prices which are influencing the actions of companies and consumers right now. Ignore that at your own peril.
Coming into holiday 2022, smart organizations will be looking to leverage lower-cost marketing channels, customer loyalty, and affordable gift options to keep their businesses afloat.
1. Shift to lower-cost marketing channels
In uncertain economic times I've seen companies shift budget from direct mail to email, for good reason. Assuming you have an email list, email offers a lower cost per touchpoint than direct mail. This suggests job security for email marketers, which is good.
But it's also a tremendous responsibility. A publisher I worked for years ago cut a quarter of the direct mail budget, shifted another quarter to the email channel, and then shifted half of the revenue they had projected coming from direct mail to email. The email team got a little more budget – and a lot more responsibility for the bottom-line success of the company.
2. Push to optimize
To whom much is given, much will be required. While email marketers are breathing a sigh of relief that they won't get laid off, they should be actively looking for ways to increase the bottom-line performance of their campaigns.
If you're an email marketer currently generating $X in revenue-per-email (RPE), you'll be pushed to get $2X. If you've gotten your cost-per-lead down to $Y, you'll be pushed to get it to $0.5Y.
The following will be mandatory from now through the end of 2022: Strategic A/B split testing, segmentation and targeting to increase relevance, and automation to help you do more with the same headcount.
3. Leverage customer loyalty
This goes hand-in-hand with increasing the effectiveness of your email marketing program. It's usually less expensive to increase your share-of-wallet on existing customers than it is to gain new customers.
But email marketers need to be careful. It's tempting to just 'send more email' to your best customers to generate more sales, but this is a short-term strategy that could have dire long-term results. More money now, but higher unsubscribes, spam complaints, and ghosting in the future.
It's important to be smart about leveraging customer loyalty. Do segment but strive to increase email relevance, rather than just frequency. Dig down to see what's really resonating with your best customers and then give them more of that.
Also don't forget about less obvious ways to leverage customer loyalty, like referrals. Word-of-mouth marketing is a great cost-effective way to grow your email list during economic downturns. If you're providing value to your loyal customers remind them to share your messages with their friends and family. Even better: provide discounts to both your customer and their friend/family member when a referral delivers a new customer.

Ryan Phelan
Managing Partner at RPE Origin
I'm bullish on email's prospects all through Q4.
Historically, email is recession-proof. When companies cut back on their marketing efforts, they usually turn to email because it's the cheapest channel and has the largest reach. Even if your list is 65% inactive, email is still the most effective channel for communicating with customers.
Email ends up winning because it's so resilient.
But I see two potential threats to email effectiveness because of the way marketers use it:
1. Consumer spending could slow.
In the U.S., the Federal Reserve has raised its key interest rate four times in the last six months to curb inflation. That makes borrowing more expensive, whether we're talking credit cards, car and home loans and more. This, combined with inflation concerns, could hurt consumer spending.
So far this hasn't happened, judging by back-to-school spending as a proxy for holiday. But if consumer spending does decline in the next couple of months, we could expect to see retailers discount harder to get sales.
2. A longer shopping season means even more discounting.
The holiday shopping season begins about 4 weeks earlier now, around Nov. 1 instead of Black Friday. That means the shopping season is longer. This gives companies the incentive to run Santa commercials for two months and make us all crazy. (Note: Whoever is playing holiday commercials all year long with Christmas music needs to die.)
This elongates the shopping season even more. If consumer spending slows, I think we will see heavier discounting toward the end of the season, and email will be a primary channel for driving those discounts.
Even if consumer spending does falter and we go into a true recession, email will still be the hero channel. People always have turned to email in an economic downturn. I say that not with cockiness but with confidence that email will prevail.
That doesn't give marketers the green light to abandon good email marketing practices. Instead, we'll need to market smarter. There's the cautionary tale of consumer burnout on discounts. Use them too much and your message becomes noise.
Should consumer spending contract, your targeting, segmentation and offer matrix – everything you do in email – must be spot-on so you can maximize your email budget.
As a retail or ecommerce marketer, you should prepare your contingency plan now. And it has to say more than "Send more email." That's what everybody else will be doing.
Don't send more. Send smarter.

Tejas Pitkar
manages Outbound Marketing Strategy for Hurix Digital

The global economy is facing headwinds beyond its control. The inflation rate in the US has been the highest for the past 40 years. During times of recession, consumer priority will be on cutting costs.
A numerator study stated that 'even a slight increase in the prices in coming months would result in 92% of consumers pursuing cost-saving measures, such as switching to lower-priced brands or retailers, seeking out discounts and promotions, and cutting back on discretionary spending.'
Yet research studies state the importance of brands being more visible during a recession to expand market share and earn more profits in the long run. So, marketers will aim for increasing the volume of their holiday campaigns with changed tactics and product offerings.

Companies will be looking for opportunities where they can reduce the coverage of products which have declining sales and those which can grow beyond the recession period.
Marketers will start early with their campaigns with importance given to:

- Deals, coupons, discounts and free offers will be key to conversions.
- Educational content about the value of their products and services.
- Priority given to practical gifting ideas that are durable and provide an experience.
- Retain most valuable customers
- Leverage data to make faster and informed future decisions
- Upskill talent and resources to make the business future-ready
While consumers tighten their purses during hard times, they don't stop gifting altogether. In the buildup to the holidays 2022, marketers will have to start planning early, remain adaptive to the developing economic situation, assess their product strategy, and provide discounted deals for the customers to purchase.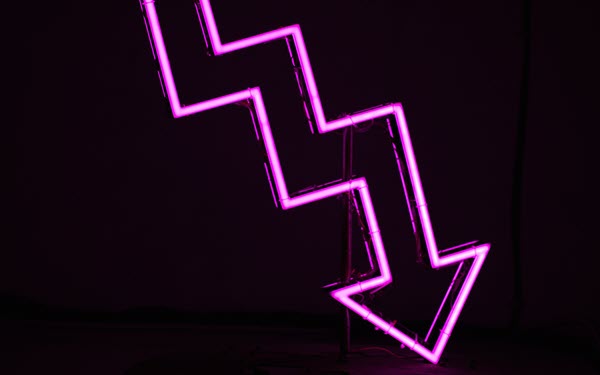 Photo by Ussama Azam on Unsplash