Automate or Die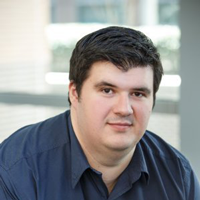 Last week I had the opportunity to speak at an Atlanta Interactive Marketing (AiMA) event on must-have marketing automation tools. Marketing is about getting the attention ofthe people who matter most to your business, and what makes it possible to reach these people is the data we have about them. No matter how you compile it, the data you have about customers is what drives your automation. What I wanted to share at this event was that, regardless of which automation platform you use and which processes you have in place, your automation efforts will never be as effective as they could be if you're not automating the data that drives these processes. Marketing automation isn't complete without data automation.
The idea behind marketing automation is that you can use technology to effectively generate, nurture and maintain leads through multiple channels. Marketers use automation tools in combination with their data to automate a majority of communications. Based on this data, tasks and processes are automatically put in place so that every lead is targeted in a personalized, yet efficient way, hopefully reducing human error and making order out of chaos. Automation is defined as 'the technique of making an apparatus, a process, or a system operate automatically, without human interaction'. Automation systems rely on data to effectively send communications and keep processes in order. The problem here, is that at a certain point automation becomes less effective due to a natural trend to disorder. As data ages, it becomes less accurate and more prone to error. What marketing automation doesn't take into consideration is the entropy of your email data.
It's often said that entropy is an expression of disorder, or randomness in a system. With disorder comes the inevitable: things will eventually fall apart, and the email you send is not immune to that. The data on your list doesn't start out in bad condition, but over time its quality starts to diminish. This is only natural and if left unkept, your data starts to degrade due to the silent killers on your list - like bounces, complainers, the unengaged, and spam traps. Maintenance is the only way to fight disorder, and when the emails in your database are dying, you end up with a list full of zombies. The deteriorating data on your list is making automation less sufficient by affecting deliverability, sender reputation, and your overall marketing results.
When marketers focus solely on automation and ignore data entropy, its assumed that the entire marketing process is on autopilot, requiring no human interception. Automation tools make decisions and assumptions about your customers based on this data, so why is it being left to rot? Tasks and processes are being automated, but no one is focused on automating deliverability and compliance maintenance. If a fourth of your email data is lingering around like zombies, you can assume that the email stats you track regularly are skewed by that amount too. Why are marketers putting so much time and effort into automating tasks, if there's no focus on maintaining data that drives decisions and actions made by these tools?
Your data deserves as much attention and maintenance as your daily tasks do. The zombies on your list are silent killers, and they will eventually start to take over - making it harder to gain control of data that's still thriving. The data on your email list has the potential to change on a daily basis, but maintaining it doesn't require killing off zombies one-by-one. Instead, the process of weeding out deteriorating individuals can be automated too. You should be automating the ability to reach customers, as well as the ability to market to them. What marketers have done in the past is rely on the email service provider to remove bounced emails, get problematic lists cleaned up (if required), and ignore the inevitable entropy that's slowing killing the quality of their data.
Two years ago we started trying to solve this problem. We weren't exactly sure what was wrong, but we knew something wasn't right with the way this process worked. Email validation, list cleaning, and the email hygiene industry were broken. Operating under the belief that there should be a comprehensive and ongoing solution to deliverability and compliance, we created a solution to combat the entropy of data. Email Assurance is an ongoing solution that lets marketers link a MailChimp or Constant Contact account, monitor lists for free, and put remediation on auto-pilot. We also offer an API that allows any ESP to provide monitoring and remediation to its users. New email data is analyzed daily, and all existing data is analyzed weekly. Rather than relying only on reactive campaign data, users can proactively remediate degrading lists, safeguarding deliverability and email reputation. Email Assurance helps marketers combat entropy by automating data maintenance, making all other marketing efforts more efficient.
Marketing automation isn't complete without data automation. The data on your email lists requires the same magnitude of attention as daily tasks and processes do; and if left unattended, your marketing automation will die.