Earn Back Your Customers' Attention Through Storytelling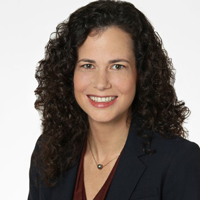 Holiday season feels like a series of tactical maneuvers as marketers try to push customers and clients to commit and convert before year-end. There's no more time for strategy or thinking, just a lot of putting out fires as you get the details done right. Of course, all this frenetic activity means you and your customers are leaving the post-holiday season completely exhausted from the barrage. It's time to start thinking about how you want to earn back your customers' attention.
Earning attention is tricky early in the new year. Customers are focused on returns, and clients have been pressured to close business by the previous year-end, so there is far less need than at any other time of the year. This temporary situation makes it harder to achieve any level of immediate relevance. After all, if your customers needs are low, how relevant can your emails be?
Enter storytelling.
Marketers talk about storytelling a lot, but it often feels like a lost art. The story gets buried under offer and product details, and loses the emotional aspect. It's worth putting the effort in though. Stories are the heart of content, and content marketing continues as a hot trend for the third year running, according to eConsultancy. With that in mind, here are four tips to make your storytelling work:
Storytelling isn't meant to be the sole focus for most brands. Keep your storytelling short and light, and you'll get the benefit without trying to remake your brand's entire approach to marketing. This is meant to be a short-term assist, not a new strategic focus.
One last note: just because you are using storytelling to engage your customers, that doesn't mean that they've become mind readers. They're giving you their attention so that they can benefit from your input. Tell them what you want them to do, otherwise they'll lose the plot and you'll lose their attention.
Title:
Earn Back Your Customers' Attention Through Storytelling
About:
Storytelling in Marketing
Publisher:
OnlyInfluencers.com
Copyright 2017
,
Only Influencers, LLC