Email Marketing and the Real World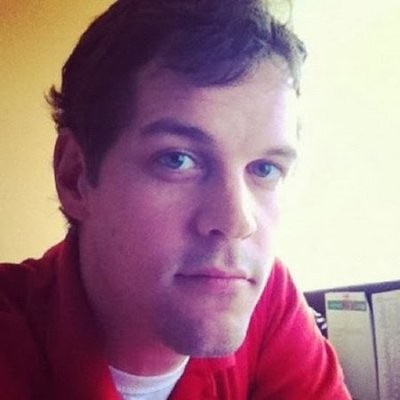 "My grill station just went down, my bartender is drunker than his patrons, and my hostess just quit mid-shift. Can I call you back tomorrow?"
This was the voice I heard on the other end of the phone. It sounded really bad. My client, a busy restaurateur, was not interested in his next newsletter creative at that moment. He just wanted to make it through the day without another work-related issue. A heavy day for anyone.
Sitting back in my comfy office chair, I spun around after we hung up the phone, circles-and-circles. Where does email marketing apply when a business owner is swimming in emergencies? How can I help him with this issue, additionally - how can I help him more effectively outside of our traditional marketing/client relationship?
It was a great day, I began to look at email technology applications within the real world of business. I needed to re-apply everything I knew about email to a scenario I never thought it applied. I was a skilled marketer with an interesting operations challenge.
I wanted the challenge.
Resetting the Vision
Spinning and spinning in my chair - I started to clean my mind of historical email marketing ideologies and propaganda. What if I didn't have the newsletters, weekly specials, and birthday emails to send out? Where would I apply email to help this business from an organizational perspective, not just transactional? I needed to remove all the glitter and get down to primitive, guerilla-style email tactics.
Let's start from the ground floor.
His business is a popular restaurant, he works incessantly to manage everything, the business is growing and he needs a hand with the workload. I needed to find a way to help him communicate to his staff effectively and easily - using email. How would that work ubiquitously for every employee?
We found it.
The New Email Approach
Digging through the options, I found a way to apply my knowledge of email to the fire-paced madness that is a busy restaurant shift. At any given time of the day, or day of the week in a restaurant things can go sideways. People quit, get sick, emergencies, etc - all relevant reasons to not attend work (as well as others). He needed a support team for each area in case these scenarios should happen - so, we created an email list for each area of the business, along with cell phone numbers and mobile carrier type.
Greeeeat, we created some contact lists! (I know, it does get better)
Stay with me.
The employees at the restaurant aren't all email-savvy, but just about 100% of his staff all had a cell phone. Before we move forward, a few of you #emailgeeks may be surprised at this, but a decent majority of these phones were not smartphones (Yus, there were some flippers in there). So, we found a way to get them on the lists as well. I thought, quite cleverly.
Since each employee gave us their cell phone carrier we were able to translate emails into text messages for everyone as well. We used the email address, mobile service carrier, and cell phone number to create email lists for each area of the business. The servers, bartenders, dishwashers, hostesses, prep cooks, all-staff, and management all had @domain.com list addresses with email/phone information attached.
How it Worked
Once each employee list was created, we tested what the results would be when we sent an email-to-text to everyone. Because we had an email address and cell number, each employee got two message alerts from the restaurant - an email and an email-to-text message. This helped a great deal with those folks who didn't use smartphones.
Now, anytime an emergency or situation came up at the restaurant the owner could email a single message to an email list and distribute email and text alerts to a specific area of the staff or entire crew if necessary. It was a service he could leverage anytime. He loved it.
One message turned into 10 emails and 10 texts to his entire kitchen crew, instantly. Next, his phone would fill with email and text replies from attentive staff members. This is business management! He loved it.
Over the next few months, his response time to catastrophe was elevated many times over. Crew members were happy to get more shifts, business issues were resolved faster, and his ability to manage his staff improved greatly. It worked so well, he began offering staff cell phone service subsidies to make sure everyone could be reached.
This.Was.Cool.To.See. I loved it.
The Result
In the end, I was very happy to see a win for my client. We worked together to improve his business, not just his inbox marketing analytics. His internal business communication soared. Just another reason why email will never die, it's the backbone of online messaging. Even though a seemingly-simple marketing channel - it has incredible power.
Another aspect that I really appreciated about this project was the simple agility and scalability we were able to create with a handful of emails and phone digits. Email technology streamlined everything down to a single message. He could solve business problems with one email - what a delightful thought. No more going down the list to call people, everyone received the same message all at once. He's loving it.
The lesson seems to be about listening to the needs of the client, not listening to enforce our need to be marketing gurus. When I actually 'heard' what he needed, it wasn't a newsletter or birthday email at all. Don't get me wrong, I still send those out with great success to this day, but what made the most impact on his daily life was a simple internal project using basic email lists.
I'd like to challenge you to think differently about your clients and what their needs are in business, not just marketing when it comes to email. Too often the conversation can get stifled in the latest inbox technology or the most-responsive email template ever - missing the projects that position clients to be more strategic in their business on the daily.
Viva la email!
Title:
Email Marketing and the Real World
Audience:
Email Marketers
Publisher:
OnlyInfluencers.com
Copyright 2018
,
Only Influencers, LLC