Derek Harding: Email Marketing: How Hard Can It Be?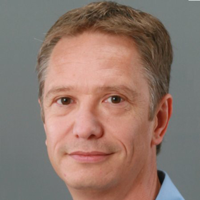 Car enthusiasts are likely familiar with Top Gear, a BBC television series that tests whether vehicles live up to their manufacturers' claims via outrageous stunts, races and epic challenges —like building an amphibious car, or converting a sedan into a space shuttle. "How hard can it be?" the hosts ask before they begin a challenge. The question is rhetorical, of course, and as the crew goes about the task of making a car road-ready for space flight, we see every painstaking detail about how hard it really is.
Email marketing can be much the same way, suffering a bit from what I like to call the How hard can it be? syndrome. As a channel, email has long been underestimated for its complexity and sophistication. I can't count the number of meetings I've been in where this sentiment has been the general thrust of the conversation. It's confusing when you consider that other channels — direct marketing or banner ads, for example – don't elicit the same response. Yet, there's a stubborn perception out there that email marketing is easy, and the truth of the matter is that — when done well — it's very difficult. This hard-learned realization often comes when organizations try to do it themselves and discover they lack the resources or underestimate the deep technicality of the problems.
So Why the Perception?
One of the reasons the perception exists is longevity. Email has been around a long time. It's ubiquitous. If we look at millennials, in general, their relationship with email is a little different than some older generations. Email has always been there — not necessarily important, but it is something they use. They say they don't care about it, yet the data doesn't bear that out. The data tells us that email is an important channel that millennials use to communicate with companies and with brands. But for millennials (and many others) it's part of the landscape, so they don't see it. You might liken it to asking a fish about water — it's just there, but they would miss it if it wasn't there! Email is inherent in so many areas.
One could argue that, historically, the distinction between marketing and advertising was that marketing was behavior- or data-driven, and advertising was not. Increasingly, however, we see these worlds merging around data as customer experience, and customer perception, shape sales. Rob Banner recently cited the confluence of marketing technology and advertising technology, aka MadTech, as possibly the most important space in business today as it has the potential to disrupt whole markets via the successful deployment of the right tools and strategies — tools and strategies driven by data. As brand loyalty continues to become determined by a company's ability to truly understand their customers' wants and needs, and act on those insights, everything becomes data driven and the distinction and division between marketing and advertising goes away.
For email marketers, this may bring about an opportunity to put the How hard can it be? syndrome to rest at long last. Email has always been a technology-enabled medium and a data-enabled medium. Data-driven strategies are integral to everything we do. So much, in fact, that the term can ring as a bit of cliché in our world. We have far more data today than ever before, and we have tools to manipulate that data. The present challenge lies in separating the wheat from the chaff and presenting the data in ways that are useful and meaningful for marketers so they can create content that builds the trust that will bolster their brands moving forward.
Changing Perceptions
Generally speaking, email marketing managers typically have two different sources of reporting: email service provider (ESP) dashboards, which are almost uniformly focused around campaign metrics and only allow them to see the world through the lens of campaigns and deployment. Or, internal marketing analytics, which are generally too slow and too generic for email marketers. By the time the data it's collated, cleaned, sorted and presented, it's usually weeks old. In addition, marketing dashboards are often created to look at metrics across marketing. Because of this, email marketers can't drill down in detail to see what's going on with their specific email marketing programs as it's all been lumped into one big box.
What email marketers really want to know is very much about audiences and behavior and very much less about campaigns and deployment. How much of the list is engaged? How many are not engaged? How many users disengaged? When did they become disengaged and why? What's the lifecycle here and what should we be changing?
Self-service dashboards and near to real-time reporting, provide clients with actionable insights that get to the heart of what's working, what's not, and why. In an age of increasing (and warranted) concerns about data privacy, this becomes increasingly important.
Customers want personalized content and tailored offers that are relevant to them — and not ones that are irrelevant — yet, they don't want companies to have so much data and insight about them that it feels Orwellian. As these expectations run counter to one another, it all comes down to trust. Email marketers must use data effectively to deliver increasingly relevant and timely campaigns and messages that both delight subscribers and respect their privacy -- and in doing so they build trust with those subscribers. When a consumer trusts a company, a brand, to use their data with integrity, they're okay with them having their data and their demand for hyper-personalized experiences grows exponentially.
That being said, every company's needs and data are different and vendor solutions must be carefully tailored to meet those needs. This tailoring takes time, effort and expertise. With vendor solutions changing at such a rapid pace, it's extremely challenging for companies to keep up. Often, organizations lack the necessary resources in-house or underestimate the deep technicality of the problems.
Clients are looking for powerful reporting dashboards out of the gate to monitor email program progress, results, and reports in near real-time. Reporting that not only enables clients to drive engagement with subscribers, but likewise provides them with tools to gain visibility within their company by evaluating and reporting on their efforts. They can then share those findings, and communicate the specific value of their email marketing programs within their organizations.
By arming email marketers with the data they need to take their programs to the next level and tools to effectively communicate the impact of data-driven strategies, we may start to see a shift in the appreciation of the complexities involved in creating unique experiences and hyper-personalization in email marketing. We may see a growing awareness of the fact that the lines that have historically defined channels are becoming increasingly blurred and merged around data. And, by extension, we may see an appreciation for email marketing that changes the stubborn perception of How hard can it be? to How can we do more?
Title:
Email Marketing: How Hard Can It Be?
Audience:
Email Marketers
Publisher:
OnlyInfluencers.com
Copyright 2018
,
Only Influencers, LLC