Give the Gift of Better Experiences this Holiday Season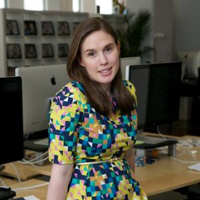 As consumers, we cringe at the inexorable tidal wave of holiday ads headed our way. As marketers, we contribute to it. For email marketers, there's an opportunity to elevate beyond sending five copies of the same catalogue to the guy who bought one item from your store four years ago. There's a reason that email consistently drives the highest ROI of all direct marketing channels.
Make no mistake though - email can miss the mark if not done well. Unleash a flood of irrelevant messages into a consumer's inbox, and he'll simply tune you out. Worse yet, this offense can stir up negative sentiment for your brand, even when delivered with the best intentions. After all, who wouldn't want 20% off yet another giant tin of popcorn that nobody ate last year? Right…?
So, what exactly can you do to ensure consumers unwrap a better experience when they open your emails this holiday season? Here are several things to consider.
Get Device Specific
Holiday shoppers are increasingly mobile. IBM's Digital Analytics Benchmark Report from 2014 Cyber Monday showed that mobile sales rose 28% year-over-year. Email is a perfect gateway into your online store. Device-specific targeting is especially important, as 46% of 2014 Cyber Monday emails were opened on mobile devices.
That said, it's not enough for email and online store content to be responsive. You must present content in a way that drives traffic from email to your store (both online and offline), and sales once the consumer arrives. Multivariate or A/B test your emails and online store and optimize both together. Also, test how different consumers experience your message depending on their mobile device (phone, tablet, iOS, Android).
Data about mobile email conversions, mobile pageviews, and average order value (AOV) for iOS vs. Android is great, but even if you don't have access to lots of granular historical data, you can still start by engaging with consumers based on real-time data to provide better, more relevant user experiences (which leads to fewer missed opportunities and abandoned carts).
Integrate Email and Social
While email leads in ROI, there's no doubt that social holds great power to drive word-of-mouth influence and increasingly, sales. Instagram, Twitter and others continue integrating 'buy now' buttons into their feeds, and there's great opportunity for brands to leverage the visual power of social as a marketing tool when used authentically.
For the holidays, social is where a lot of gift and product recommendations take place. User generated content is particularly powerful, and brands can create marketing content around all types of UGC - from gifts, to decorations, to what the holiday season looks like in their town. This is where Pinterest, Instagram and even YouTube videos can work well.
One of the biggest opportunities though is to integrate and leverage email's ROI with social media's influence. Typical social integration means adding social buttons at the bottom of an email. But why stop there and simply drive traffic to a stand alone social feed - where the latest tweet or update may or may not be relevant? Instead, pull relevant live social content directly into your email.
Think About Location
The holiday experience is much different in New York than it is in Hawaii. Nobody in Honolulu is dying for a hot chocolate in December. That said, people travel. Residence is a static data point. That consumer who lives in Hawaii might travel to New York for the holidays. If you're a coffee shop with locations in both states, a hot chocolate promotion is perfect if that consumer is in town during the sale. Use geo-targeting for this.
When sending out holiday emails, consider city and state both for opens and conversions. Consumers in different regions have different preferences based on infrastructure, proximity to brick-and-mortar shops, etc. Again though, more unpredictable circumstances can come into play here. Campaigns can be targeted to a region experiencing an exceptional cold-spell or heavy snow and triggered all by real-time data.
Prioritize Consumer Experiences All Year
The real truth is that in order to deliver the best experiences during the holidays, you need an overarching strategy year round. People don't buy products, they buy experiences - especially when shopping for others. People buying gifts want the recipient to feel and respond in a certain emotional way.
As marketers, we tend to think in terms of campaigns. Holiday campaigns, seasonal campaigns, special-event campaigns, etc. However, the best consumer experiences are seamless. If your priority is to deliver content that is relevant, valuable, contextual, entertaining and actionable throughout the entire year, you'll be way ahead of the pack when it comes time for the winter holidays.
With this strategy, consumers will have already built up trust in your brand, and you'll be able to stand out in the inbox - even during those times when consumers are overwhelmed with marketing messages from everyone else.
Title:
Give the Gift of Better Experiences this Holiday Season
About:
Email Holiday Planning
Audience:
Email Marketers
Publisher:
OnlyInfluencers.com
Copyright 2015
,
Only Influencers, LLC