UK Data Protection Update for Digital Marketers: Irritated Brits are a Force to be Reckoned With.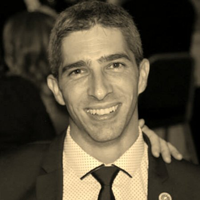 Despite all the talk over here about the EU Data Protection Reform, with its unknown content and unknown timescales, we've been relatively calm and relaxed about the whole thing. After all, who has time to worry about something "12-24" months away when you have things which matter now?
Well in the last few weeks that has all changed and it's going to catch a lot of people off guard.
We have had:
1. Third-party data industry exposé, with allegations of big name UK brands illegally selling consumer data
2. The ICO and the courts both being given more powers to issue fines for DPA and PECR breaches; with the ICO already starting to flex its muscles and begin proactive searching for non-compliant companies
3. A set of industry recommendations, which warn companies to self-regulate more effectively or suffer even tougher laws and ICO powers being increased further
4. The "European Privacy Judicial Decision of a Decade", which has international ramifications on the "personal data" status of IP addresses and the proof of loss or harm necessary for data protection cases.
5. Oh yes, and the EU has actually agreed the core text (the principles of consent and data processing) of the forthcoming General Data Protection Regulation. This is such a pivotal moment that some are suggesting that the regulations could even be agreed by the end of 2015
How did we get here?
There have been rumblings of discontent in the UK over cold-calling and spam texts for some time. Last year, MPs informed industry regulators that the problem most commonly reported to them by their constituents, causing the most irritation and frustration, was cold-calling. Cue an independent, government-backed consultation into the telemarketing industry, which recently identified data agencies as the cause of problem, along with marketing firms (and the decision-makers in those firms) failing to take responsibility. And now it's been alleged that it's our trusted brands and websites which are supplying that data.
So what does this mean?
For you, nothing!? Because you already know where you got all your data. You already can prove that you are justified in storing and using all that data. You don't collect and keep data "just in case". There is nobody in your database or mailing lists which have any cause for complaint. And you've never hidden anything away behind a vague catch-all statement or deep inside a privacy policy.
For those other people, it's time they sat up and started taking notice of this. The EU General Data Protection Regulations are coming - and the regulations are closer today than they were last week! And even without these regulations, the UK is storming off ahead, the press has got wind of an easy story and consumer ambivalence towards dodgy marketing practices has been replaced by irritation. And for you non-Brits reading this, an irritated Brit is a force to be reckoned with!
Read the Full DMA Report HERE.

Title:
UK Data Protection Update for Digital Marketers: Irritated Brits are a Force to be Reckoned With.
:
About:
UK Data Protection Laws
Audience:
Digital Marketers
Publisher:
OnlyInfluencers.com
Copyright 2015
,
Only Influencers, LLC