Friday Pitch Day: New Automation feature in Goolara Symphonie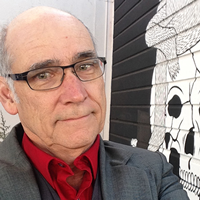 HI Everyone,
I've been dying to talk about the new Automation feature in Goolara Symphonie. Drip campaigns, shopping cart abandonments, lifecycle marketing, on-boarding programs are remarkably easy to create with this feature. It works with API and also with our Custom Tables feature if you need to create email workflows based on offline events (in-store sales, trade shows, webinars, etc.).
Too often automation in email is a choice between easy-to-use but limited or full-featured but complicated. It think we've found the solution. We're using a drag-and-drop interface that mimics a traditional workflow structure. Our Automation feature includes the things you would expect, such as delays, decision trees, commands to wait for specific actions, but it also contains a few unique automation features such as A/B splits and Jump commands in case you want to isolate certain sections of an automation from the others. It includes color coding for easy tracking of various sections in a workflow (or just to make it look pretty, if you like). You can learn more about it and see a video of the feature in action here: http://goolara.com/Features/Automation_Workflows.aspx
Also added are some interesting reporting tools that let you look at the path through a workflow for each recipient, or watch an animated timeline of the distribution results for each step in the process. To get a better idea of what I mean by that, we've added a video of the time report, plus more information on all the Automation Report features here: http://goolara.com/Features/Reports/Automation_Workflows.aspx
Feel free to call me to learn more about Automation, or Symphonie in general.
By accepting you will be accessing a service provided by a third-party external to https://onlyinfluencers.com/