Email trends & innovations we should talk about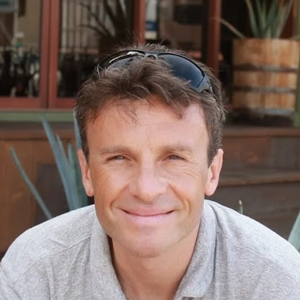 There were great minds, quality content, and inspiring discussions at the Email Innovations Summit in Las Vegas (May 17–19, 2016). Big kudos to Bill McCloskey and the Only Influencers community for creating a new space where trends, challenges, and opportunities in the email marketing world can openly be discussed.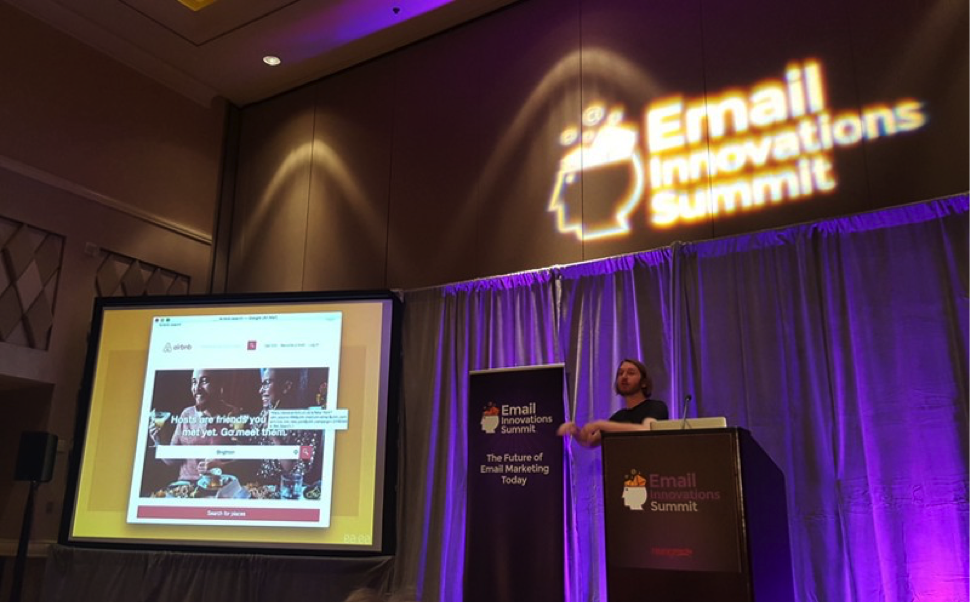 I was at the airport waiting for the flight back to San Francisco when a conversation started with email gurus Justin Khoo (@advenix) and Elliot Ross (Elliot Ross).
It began with a feeling that - as email marketers - we sometimes tend to be a bit too insular, and not look at the broader changes happening in messaging. The conference had been a really good one… but there was more left to talk about, including how big shifts in the messaging world might impact the email space.
And so a brief discussion started right then on a late Thursday night, and touched on some of the topics you will find below.
They're somewhat random thoughts.
I decided to put them down on paper because it helped me organize these ideas, and because they might spur new conversations with people that have a lot more to say about them.
In fact, there is another Summit planned for this fall on the other side of the Atlantic: it could be a great place to continue some of these discussions.
Here we go…
I loved Mark Robbins' keynote on interactive email. And he literally blew the audience away when at the end of the session he revealed that the presentation itself was… an email!
Interactive emails show up at times in our inboxes, like these two campaigns recently highlighted on the Freshinbox blog: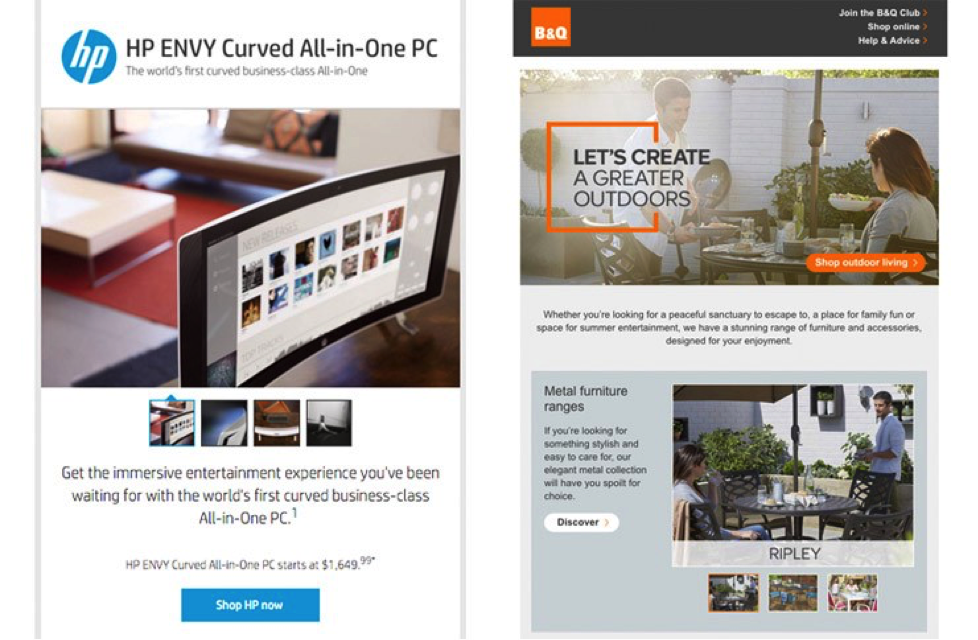 As a product person, however, I can't be happy with the status quo: it is still too hard for the average email marketer to include cool design elements like an interactive image gallery in an email marketing campaign.
Emails that provide a better user experience should be within reach of most marketers. They should not require any hand coding. All complexity should be hidden behind better, more powerful email creation tools. That's our job as product people, and we are — at least partially — failing.
This hit very close to home. It's an area where at MailUp we've invested a lot lately (our email editor has become embeddable and is now in use in hundreds of SaaS applications).
It's also an area where many others have done great work: from many ESPs (Campaign Monitor, MailChimp, and many more have invested heavily on their editors), to email creation tools outside the ESP, like Taxi For Email.
And yet, it's clear that there is SO much more to do if we really want to help non-technical email marketers design emails that are not only nice-looking and responsive, but also interactive.
If we want to see more interactivity in email, new design tools are needed.
It sounds like a new mandate for all of us product people in the email world: to deliver innovative products that can lead to higher adoption of some of the cool, interactive user experiences on display at the Summit.
I don't know if they were the first ones to speak in those terms. They were likely the first to build a business around them. LiveIntent years ago began pointing out how "email is not about sending email" (e.g. here).
They explained how they saw incredible power behind the email address, and built a thriving advertising business around it, raising over $65M.
The core idea was a belief that the email address had become the only, true digital passport. A common denominator across digital networks and devices. The only way otherwise scattered digital personas become a person.
Now, there's a problem with this digital passport.
Many of us have multiple email accounts, multiple digital identities. One of these passports — the work email address — gets revoked when we change jobs.
User accounts in various applications become orphaned, emails can no longer be delivered (or are delivered to an abandoned or redirected mailbox), a whole digital person virtually disappears.
Today's solution to the problem is a highly inefficient one: updating or re-registering your profile in applications, newsletters, blogs, meetups, industry associations, business services, etc.
It's a process that seems ripe for a substantially better user experience.
The digital identity associated with our work email address needs to become more easily portable. The passport should not be revoked.
I have a feeling we'll see some real innovation in this area.
New email clients such as Inbox by Gmail and Alto by Aol have begun changing the way certain messages look in the inbox in an attempt to improve the user experience.
In some cases, they generate "cards" based on the most relevant information found in the message, so the message may never need to be opened: the main details and the key call-to-action is available directly in the "card".

In other cases, they provide a quick way to browse the email content, without a need to open the message. In a recent product announcement, Google referred to this functionality as "glanceable newsletters", and the experts at Litmus covered it in great detail here.
If this trend is confirmed (i.e. if people do consider it a better user experience), and additional changes along the same lines are introduced (e.g. a summary at the top of the email once it has been opened), we might get to a point where the original design of the message becomes less relevant because the inbox is partially taking it over.
At that point, it's the rendering of the message by the email client what some people actually experience. Not the look & feel of the original design.
Here too, email design tools will have to be upgraded to make it easy to take advantage of this takeover, ensuring that the message contains what the inbox needs to generate a beautiful "card".

Combine this trend with potentially big changes coming to the inbox (see the next section), and we might be in for some substantial revisions of how we create and measure email marketing campaigns.
And not in a bad way.
Although email designers might dislike this partial takeover by the inbox, under a marketing point of view these richer email previews may increase the effectiveness of the same email campaign. I'm referring to a concept stressed by Dela Quist and others at the Summit:
Unopened emails are display advertising in the inbox, a branding tool, an effective marketing vehicle even when they are never opened.
Make them stronger when unopened, and they become even more effective.
Whether it's a FedEx shipment notification delivered via Facebook Messenger, an order confirmation on WeChat, or ZenDesk ticket alerts notified via Slack, both in the B2C and the B2B world there is already a portion of transactional messages that are no longer emails. And it's about to get much larger.
Facebook Messenger has around 900M users, and WhatsApp is now over 1B.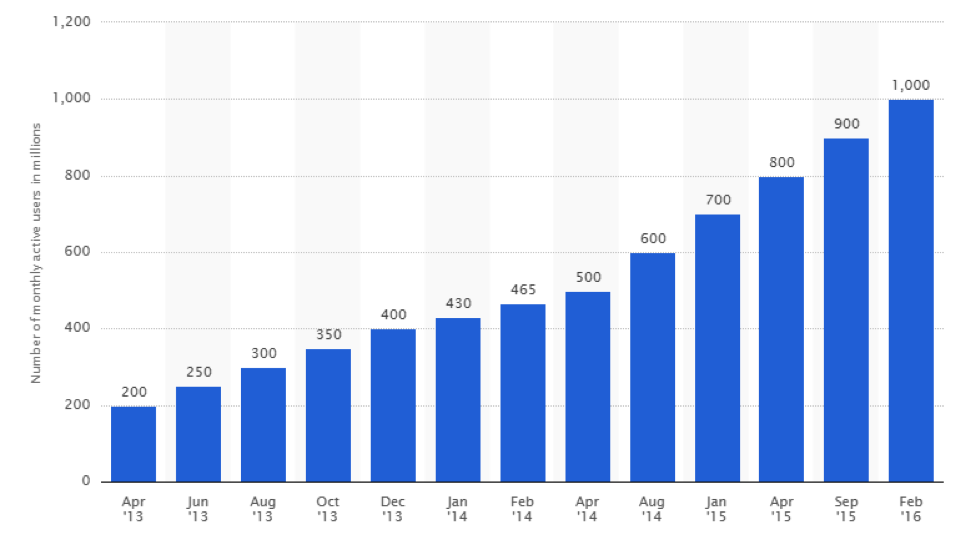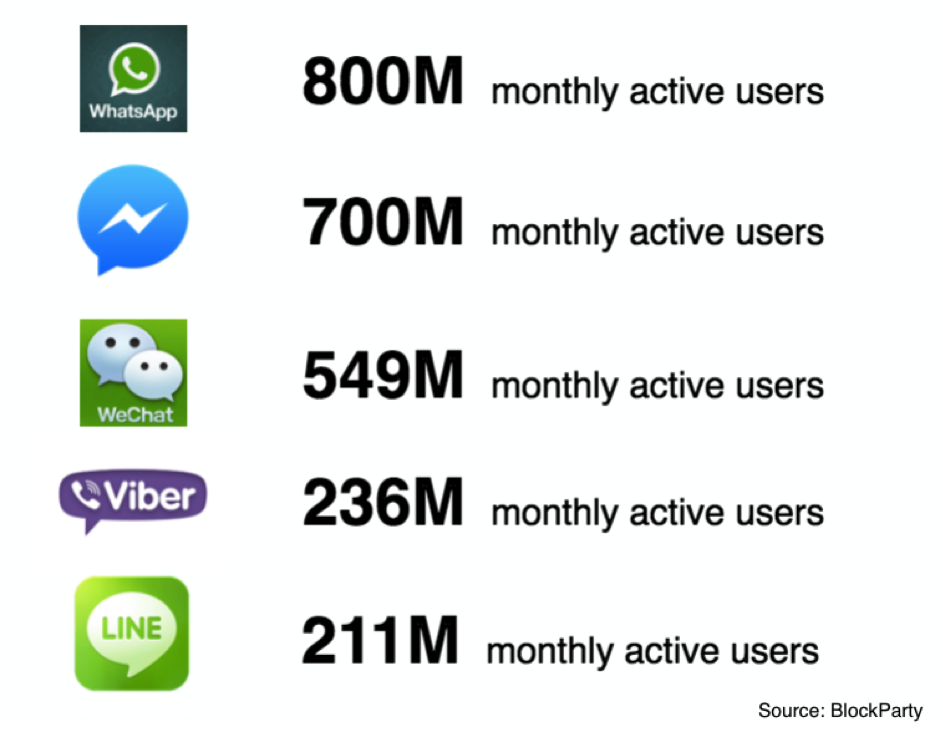 Why is this a big deal?
"Businesses today don't get to choose where their customers are. Businesses need to be wherever their customers want them," said Twilio's CEO Jeff Lawson in a recent interview (and Twilio is going public hoping to capitalize on this idea).
Since their customers are already on messaging apps, businesses will want to be there too, messaging with them.
That's why the Messenger Platform represents such a game changer for the messaging industry: until recently, the door was closed for businesses. Now, it's opening to them.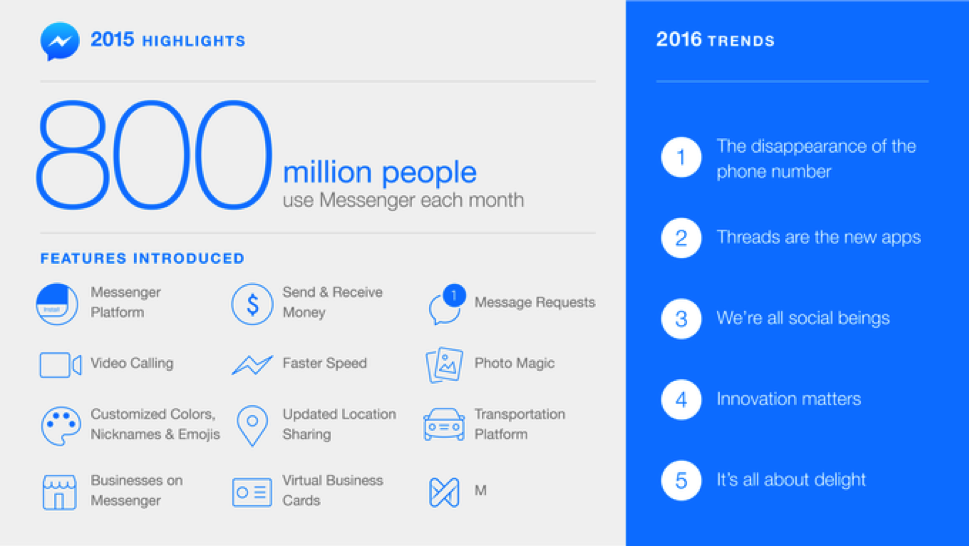 The jury is certainly out on whether people will ever want promotional messages inside messaging apps.
Transactional messages, though? It appears that the answer is already "yes".
Those types of messages are much more likely to be appreciated as they deliver useful information ("Your flight is 1 hour late", "Your shipment was delivered earlier today", "Your car is ready for pickup", …) without a need to leave the app where people already are.
We could see a decline in push notifications (they require an app for each business: unless you really, really love that brand…) and an increase in notifications within messaging apps.
As a result, we may see a reduction in transactional email volume. Many transactional messages that today are delivered via email, may not be an email anymore in the not-so-distant future.
Not all of them. There are transactional messages that are meant to be stored (e.g. an order confirmation), and some that are not (e.g. "Your luggage can be picked up at carousel 4").
Messages meant for storing are probably not a good candidate for delivery only to a messaging app that doesn't allow for that. They're probably a better fit for the inbox… or whatever the inbox will turn into, which is the next topic.
Des Traynor, one of Intercom's co-founders and a visionary in the customer communication space, said it well at a recent Mind The Product conference:
Any product is (or will soon be) obsolete.
He meant that whenever life for the user (of any product) can be improved, there is or there will be another product that does the job better and will replace it.
Well, the user experience in the inbox is not optimal. And it hasn't been for quite a while.
No one has so far been able to crack the code to a successful replacement, but that doesn't mean that the status quo is here to stay.
There are countless stories of inbox overload, but that's actually not the issue.
Message overload is a problem, at least for some, but it is not the killer of today's inbox. Which is probably why the inbox-as-we-know-it has survived for such a long time.
The deal-breaker, instead, might be messaging apps and the richer user experience they can provide.
As usage of messaging apps grows (and it has, dramatically so), and as those apps become recipients of transactional and promotional messages, a question arises: what is the communication center?
For most people, for well over a decade, the inbox has been the undisputed digital communication center: the place where the vast majority of messages are delivered (except for chats and some SMS notifications).
What happens when more, useful messages are delivered to messaging apps by businesses that people want to communicate with. What happens — in other words — when the messaging center of gravity moves?
It is really easy for brands to start broadcasting messages on Facebook Messenger, for instance. Promotional messages are not allowed (yet), but editorial content is.
Products like ManyChat make it a snap to create a communication channel, allow people to subscribe to it, broadcast messages to all subscribers, and create bots that reply automatically to incoming messages.
Tools like these are still rather rudimentary, but will improve quickly. Setting things up to allow for the conversation that you see in the screenshot below took less than 10 minutes (all replies by the Facebook page are automatic via the bot).
Messages broadcast to all subscribers. Bots that reply automatically to inquiries. Campaigns scheduled for the future. It's all possible right now for a business on Facebook Messenger (although not for promotional messages, yet), and it's quite easy to accomplish.
Hundreds of millions of consumers are already there. Businesses until recently could not converse with them on those platforms. Now they can and will be joining the conversation.
The messaging center of gravity appears to be moving toward messaging apps.
And there are big forces trying to move it. It's a fierce war between digital giants that want to own that communication center and the advertising revenues it can generate.
On my Android smartphone, the OS itself tries to provide a communication center by displaying messages from different sources in one place (the notifications UI).
Google will do whatever it can to extend Inbox by Gmail (or whatever its successor will be) beyond what it does today so that it provides that functionality and more. Some multi-channel flavor of it combining synchronous and asynchronous messaging may become an integral part of the Android OS itself.
Facebook decoupled Messenger from the Facebook app precisely to better fight this war. Don't discount their efforts just because their first attempt to move the inbox inside Facebook was a failure. Let's not forget that Facebook's mantra is to "move fast and break things" (i.e. they fail and try again), and that smartphone penetration today is over 3 times what it was in 2010.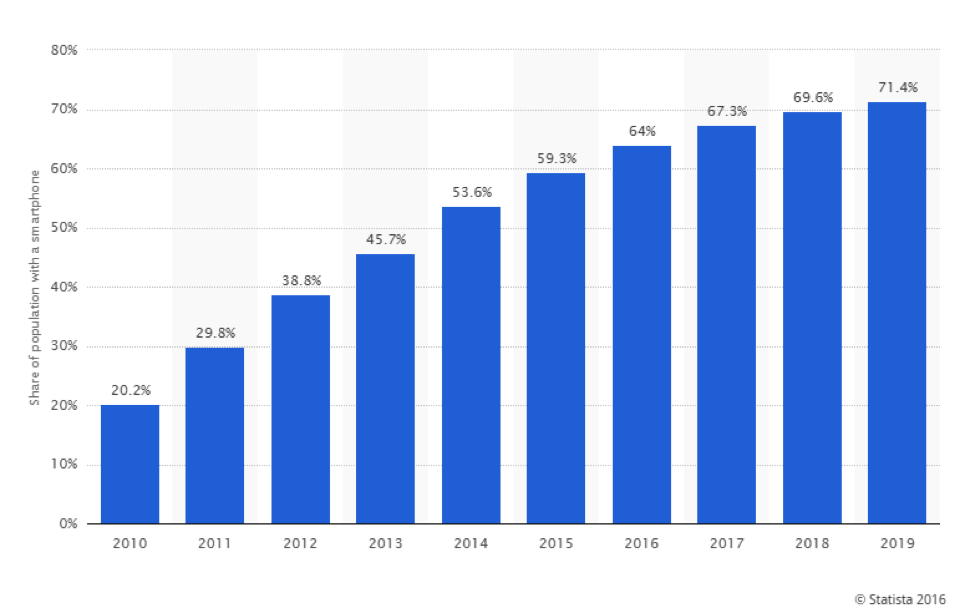 So will today's inbox merge into a messaging app that handles email too?
I don't know, but the combination of people looking for a centralized, efficient, richer user experience for their messaging, and companies like Google and Facebook pushing them to their own interpretation of it, will likely lead to something new.
Today's inbox is an obsolete product that will be replaced by something that will help us communicate better and take quicker action based on the content of those messages. Exactly what that will look like is not clear yet, but it will happen.
And when the inbox changes, email will likely change with it.
Take the ubiquitous promotional travel emails. Today, email subscribers have no expectation of being able to start a useful conversation with the travel agency, in the inbox. In the future, they will likely chat back with Expedia or alike, get questions about the promotion quickly answered, and book a trip right where they are.
"Messaging is the new browser" wrote The Guardian in a really interesting piece on this topic. And continued "[…] If you have a good email strategy you may be able to reapply a lot of it in the new world."
In an inbox that intelligently combines email, instant messaging, and more…
Asynchronous communication will be more tightly integrated with synchronous messaging.
Transactional emails will transform into one-to-one customer service conversations, at least partially automated via AI-driven bots.
Promotional emails will lead to in-app, interactive purchasing experiences.
With a new, more powerful inbox that combines different types of messaging, email doesn't go away. Its value as an open network and powerful, digital passport clearly remains. But the email message becomes more than that: it becomes the beginning of a richer conversation.
There are many other trends, challenges, and opportunities at play.
All in all, it seems that we are coming to a turning point. As an email and SMS company, at MailUp we've had many interesting discussions about these topics in recent weeks. I bet you have too.
Please share your thoughts in the comments, and let's continue the discussions at the next Email Innovations Summit!
Stay Informed
When you subscribe to the blog, we will send you an e-mail when there are new updates on the site so you wouldn't miss them.