6 B2C Marketing Automation Best Practices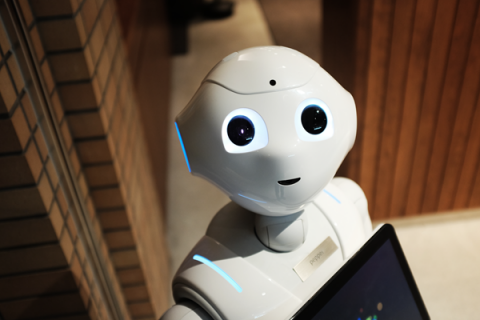 B2C is one of the most exciting types of marketing. But also one of the most changeable.

Advances in technology. Increasing consumer demands. And changing buying habits certainly keep B2C marketers on their toes.
Keeping up and implementing the latest trends can be time-consuming. Fortunately, marketing automation can ensure audiences receive a relevant, personalised, and timely experience. With little extra effort from the marketer.
To offer B2C marketers some inspiration, here are 6 B2C marketing automation best practices.
Understand your audience
Before we jump into the more exciting side of automation, it's important to get your foundations right.
Understanding your audience and their journey is key to implementing automations that will be most useful to them. And are most likely to give you the results you want.
Dig into your data
Begin by digging into your data. Your CRM, website, email, and social media channels all offer invaluable information about who your audience are and how they engage with your brand.
Build personas
Use this information to build out personas for your key audiences, which will improve the targeting of your automations. This can include their demographics, their purchasing habits, brands they engage with, and even their hobbies.
And if you need a little help with this stage, our Ultimate Playbook for Marketing Personas can help.
Map their customer journey
A customer journey map is a visual representation of all of the touchpoints a customer will go through when purchasing from your brand. This can include website, social media channels, marketing emails, support teams, and so on.
Mapping out these touchpoints will significantly help you to determine what automations they should receive, and when.
Collect quality data
Another step that sets solid foundations for your marketing automations is ensuring you are collecting quality data.
Data collection shouldn't be a one-off activity. Your brand should continuously be collecting data on your audience and customers.
After all, automation is fed by data. Notably the following three types:
Demographic
Demographic data refers to name, age, location, profession, etc. All of the basics.
This data is often gathered through a data capture form, for instance when a consumer signs up to email communications, enters a competition, or makes a purchase.
Behavioural
Behavioural data refers to how a consumer engages with your brand. The types of items they browse, the content they consume, and the marketing messages they open and click.
Purchase
Purchase data refers to the items that a consumer purchases and even how regularly they purchase.

https://www.nike.com/gb/
Triggered communications
Now, onto the exciting steps - setting up your automations.
A triggered communication does what it says on the tin. Triggered when a consumer makes a specific action, they are one of the simplest but most effective forms of automation available.
Here are a few examples:
Purchase updates
When a customer makes a purchase, they want to feel reassured that the purchase process is going smoothly.
Purchase updates can be sent via email and SMS, and offer the customer peace of mind. They can notify the customer that their order has been received, when it is out for delivery, and even follow-up for feedback and ratings.
Abandonment campaigns
Abandonment campaigns can be triggered when a website visitor abandons a page they were browsing or leaves an item in their basket without checking out.
Brands can follow up with an abandonment email, offering an extra nudge to get the consumer to make the purchase. This could include reviews, benefits of the item, or similar items they may be more interested in.
What's more, abandoned basket emails have an open rate of 41%. Making them great for engagement.
Replenishment campaigns
Replenishment campaigns are triggered based on dates or specific time periods when a customer normally repurchases a product.
They are particularly useful for groceries, medications, and beauty supplies.
As well as being super useful for the recipient, replenishment campaigns increase the likelihood of the customer buying from your brand. Instead of going elsewhere.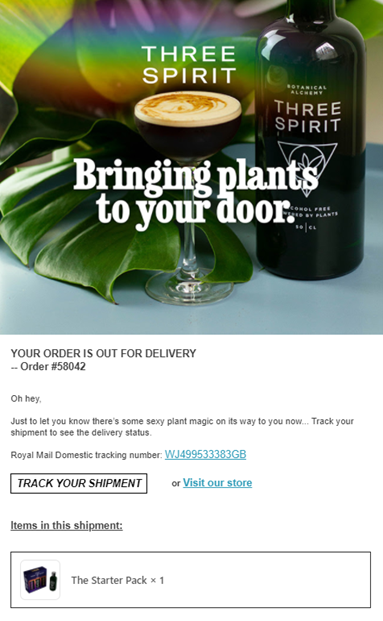 Product recommendations
Don't waste space on your website or in your email communications by suggesting a product that is completely irrelevant to the consumer.
Instead, use the data that you have collected on your audience to recommend products that others will genuinely be interested in.
Here's how:
Up-sell
Up-sell automations are perfect at the point of purchase to encourage a customer to spend a little extra.
Using data from the item they are purchasing, or from other customers' purchases, you can showcase a range of similar but higher-end items to tempt the customer before they check out.
Cross-sell
Cross-sell automations are perfect at the point of purchase but also as an automated email follow-up.
They offer products that could enhance the customer's purchase, for instance, shoe polish if a customer is purchasing new shoes.
Similar products
Sometimes, a consumer might be tempted by a product but it's just not quite right for them.
Tap into what other consumers have purchased, or what is 'hot' right now, to suggest similar products that may be more suitable.

https://www.asos.com/asos-design/asos-design-original-denim-jacket-in-midwash/prd/23004480?colourwayid=60443358&cid=2641

Dynamic content
Automating the right type of imagery and message within your communications and on your website is a huge time saver. It improves personalisation, and saves marketers from having to create different versions of landing pages and communications to suit different consumers.
Dynamic content automatically populates emails and landing pages based on the data held on a recipient.
Here are just a few ways it can be used:
Pricing and availability updates
Use dynamic content blocks to automatically populate your product listings with the very latest pricing and availability.
Not only is this helpful for the consumer, but taps into their FOMO for products that are selling fast.
Live social feeds
Help website visitors and email recipients feel part of the community by automatically populating emails and landing pages with real-time content from your social media channels.
This could include your own content, reviews and testimonials, and live feeds of user-generated content (UGC).
For more advice on incorporating social feeds into your marketing, check out our blog on the subject.
Weather-based content
Automatically display content based on the weather in the consumer's location, or a destination which they are travelling to.
Automate personalised product recommendations, such as suntan lotion when there's a heatwave. Or specific travel books for consumers going on holiday.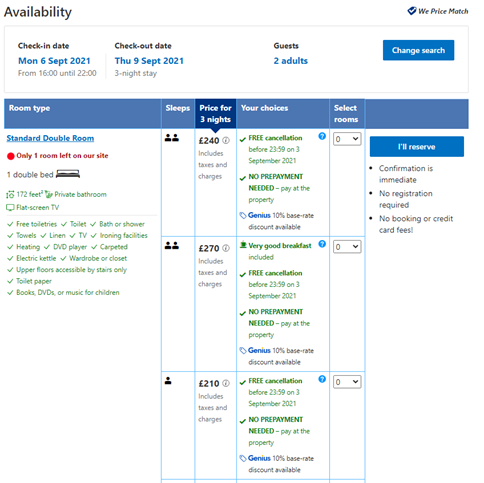 https://www.booking.com/hotel/gb/the-weary-friar-inn.en-gb.html?label=gen173nr-1DCAEoggI46AdIM1gEaFCIAQGYAQm4ARfIAQzYAQPoAQGIAgGoAgO4Aq-B4IcGwAIB0gIkNGEwYzhjZjctNzEyNi00YTc3LWJiNjUtYjJjMTU0YjA2NTZm2AIE4AIB;sid=b23c4e53584342fab26ae75469f2e69a;all_sr_blocks=232913401_106622549_0_0_0;checkin=2021-09-06;checkout=2021-09-09;dest_id=1685;dest_type=region;dist=0;group_adults=2;group_children=0;hapos=4;highlighted_blocks=232913401_106622549_0_0_0;hpos=4;no_rooms=1;room1=A%2CA;sb_price_type=total;sr_order=popularity;sr_pri_blocks=232913401_106622549_0_0_0__23999;srepoch=1626865867;srpvid=4d534ea5ce59014d;type=total;ucfs=1&
Analyse your results
There is a myth that once brands set up their automations, they can sit back, relax, and let technology take over.
And while automation is an enormous time-saver, brands will still have to monitor and tweak as they go.
And part of this should be to analyse your results.
By gaining insights into which automations and performing, and which aren't, you can identify any changes that can be made to produce an even better buying experience. And in turn, even better results.
And remember, there's no need to rush into making changes. Instead, take your time, test different variants, and then be confident in making the changes that will matter.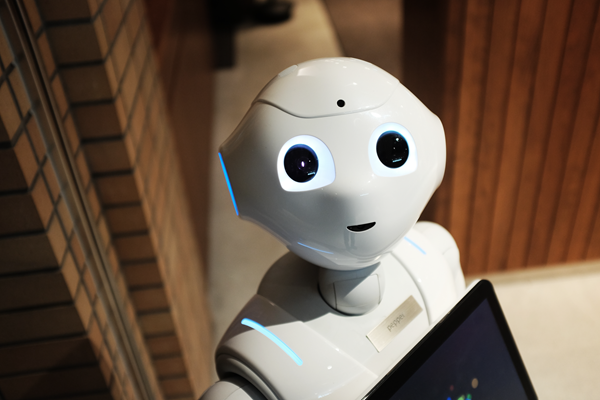 Photo by Alex Knight on Unsplash