Amy Mullen: Best Practices for Abandoned Cart Emails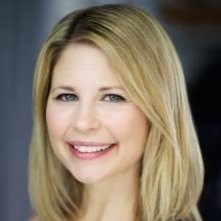 68% of online shoppers abandon their carts. Sad, right? All those lonely, forgotten products… not to mention all that potential revenue your business is missing out on. For retailers, that comes out to $18 billion annually.
Ouch.
Abandoned cart emails are hands-down the most effective way to re-market to your online shoppers, with a 30% conversion rate versus a 5% conversion rate of regular emails - but not all businesses are using them, or even using them effectively. Adding one to your email roster can make all the difference between gaining additional revenue and losing out on sales (especially around the holiday season).
But before we dive into cart abandonment email best practices, let's talk about why online shoppers abandon their carts in the first place.
Understanding shopping cart abandonment
For online retailers, cart abandonment can be a massive annoyance and a major roadblock for online sales. Why would your customers add items to their cart that they have no intention of buying, right?
But think about the way you browse while shopping: You choose an item and compare its features and prices to another item before you make a decision. The same is true for online shoppers, and many of them are simply using your shopping cart as a their browsing tool.
Want proof? 75% of shoppers who abandon their carts are serious about buying something… eventually. Not everyone is keen to buy right now, especially with it comes to pricier products.
And that's where your cart abandonment email comes in.
Abandoned cart emails are a type of behavioral-targeted email that are triggered by a customer's action - in this case, adding an item (or items) into their shopping cart without checking out within a certain amount of time.
Ideally, these emails give your customers the gentle push they need to make a purchase sooner rather than later.
Their job is to be:
Timely: It encourages people to take action shortly after they've placed an item in their cart
Relevant: It provides the next logical step in their buying journey.
Easy-to-use: It simplifies the purchasing process.
Here's how to create an effective shopping cart abandonment email by zeroing in on best practices around timing, content and design.
Timing and frequency
72% of your website visitors who intend to buy will do so within 24 hours, so it's important to act while you're fresh on their mind. Finding out the exact time frame that delivers the most conversions will require some testing, but a good place to start may be within three hours after the initial cart abandonment. Email sent within three hours can get up to 40% open rates and 20% conversions. Your customer's buyer journey may be different, so it's important to map your abandoned cart emails to the time that makes the most sense for them.
Likewise, if you choose to send multiple abandoned cart emails, the frequency of those emails will rely on your customer's preferences. To figure out your ideal frequency, ask yourself:
How often are my customers used to hearing from me?
Do they have multiple items in their shopping cart?
Is my inventory of that item running low?
From there, you can land on a cadence that works for your customers. For example:
Email #1 (a gentle reminder): Just a heads up - you left an item in your cart!
Email #2 (a little more urgency): Time is running out - complete your purchase now
Email #3 (an incentive to get them to act): Here's a little something to help you check out
There's a balance between getting through to your customer at just the right time and annoying them with too many messages, so always test the timing and frequency of your abandoned cart emails.
Content
Your abandoned cart email should serves as a gentle reminder, not an aggressive sales pitch. The content of your email should simply give customers a heads up that they have yet to complete their purchase, along with a call-to-action that brings them directly to their cart. Here's a few words and phrases to try in your abandoned cart email:
Forget something?
Grab your [item name] now!
Ready to get your [item name]?
It's still available!
Are you still interested?
Want to complete your order?
Incentives can be incredibly effective for email marketers, and this is the perfect opportunity to use one. For customers who are having a hard time deciding, an offer could be just the push they need to buy. Test incentives like free shipping, a limited-time discount or a freebie if they order within a certain time frame. As a bonus, the success of your incentive will tell you what kind of offers your customers value the most, so you can repeat the success of your incentive in your future campaigns.
Design
The design of your abandoned cart email should be simple, with one goal in mind: urge your customer to complete their purchase. Considering that more and more emails are being opened on mobile (52% in 2015, to be exact) it's increasingly important to design for your customers on the go. Mobile responsive design makes it easy for them to buy: think high-res images and large calls-to-action that stand out from the rest of the email. You can even design your abandoned cart email to have a similar look and feel as your shopping cart for a seamless experience.
Another way to ensure your email design is delivering a great email experience is to make it mobile responsive. Now that Gmail will be supporting responsive design, it's important to keep your mobile customers in mind - and these days, there's an excellent chance that most of your customers will be opening your abandoned cart emails on their mobile device. Make it easy for them to complete their purchase with sizeable call-to-action buttons and simple, straightforward design.
Use these best practices to convert more customers
Abandoned cart emails are all about making life easier for your customers and taking advantage of every revenue opportunity for your business. Landing on a strategy for them can be challenging: it's all about encouraging your customers to take action without pushing too much. Use these best practices to optimize your timing, content and design to help even your most indecisive shoppers make a purchase and become loyal, return customers.
Title:
Best Practices for Abandoned Cart Emails
About:
Abandoned Cart Emails
Audience:
Email Marketers
Publisher:
OnlyInfluencers.com
Copyright 2016
,
Only Influencers, LLC