Are Email Marketers Missing Their Share of the $41.1 Billion Advertising Spend?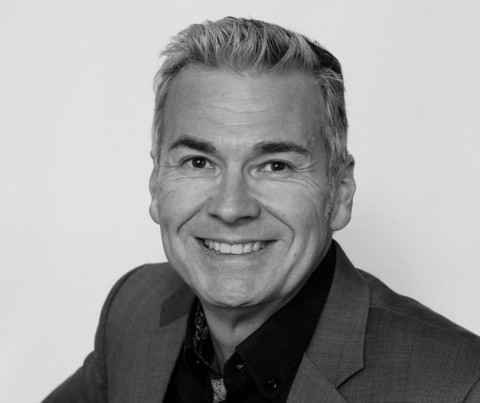 As the world of digital advertising and marketing has planted its stake firmly in the ground in support of "NATIVE" (Sponsored) Advertising, the consumers have made it clear that they support the move.
The line between online content written by journalists and story-like ads that are paid for by specific corporations can be blurry, but according to a new study, consumers don't seem to mind -- as long as the content meets certain criteria.
"What we found is that if there is useful information contained in the advertisement and there is a recognized brand logo, then the credibility of the company is not damaged," said study co-author Sun Joo "Grace" Ahn, assistant professor of advertising in UGA's Grady College of Journalism and Mass Communication. "In our study, we found that when we honestly tell people that a company is sponsoring the ad, their perception of that company didn't change." - The University of Georgia - November 14, 2016
While Native Advertising seems to be the new shiny object, it's not without its own marketing spin …. If I recall just a few years ago and for the last 20 years before that, we referred to this as sponsored advertising.
How Big is the Spend on Native Advertising in the USA?
Spending on native advertising in the U.S. is projected to reach $32.9 billion in 2018, a 31% increase from last year, according to estimates from eMarketer. Marketers' spending on native ads rose about 50% in 2017 and 64% in 2016.
In 2019, native ad spending will increase to $41.1 billion, at which point native ads will account for 61% of total digital display ad spending in the U.S., according to the forecast. - The Wall Street Journal - WSJ 2019-04-11
Four Ways Native Advertising in Mobile Impacts Brands
Native Advertising Institute
Awareness: In a study of 1000 users of a travel app, Yahoo found that native ads increased top of mind brand awareness by 114% relative to the control group and by 279% when used in conjunction with a paid search campaign.
Recall: A test by mapping app Waze, found that branded pins that were included within maps were recalled more than twice as effectively as unbranded counterparts.
Engagement: Yahoo discovered that native adverts on mobile garnered three times as much attention as other traditional mobile ads. Additionally, a study from Celtra found that consumers were 40% more engaged with a native mobile advert than with a traditional mobile banner creative.
Intent & Action: Pinterest reports that 53% of daily users subsequently purchased online or in-store as a result of seeing mobile native advertising on the platform.
Email News-Letters Have the Consumer Trust
The recent article by Ray Schultz in Media Post spoke to consumer trust in email newsletters.
Where do consumers go for reliable information in this age of fake news? They don't say social media.
The winner was email newsletters.
"It has to do with trust. Of 1,000 consumers polled, 58% say trust in the publisher sending the email entices them to read it — the number one reason."
How Adults Consume and Filter Information Online, a study commissioned by PowerInbox and conducted by Mantis Research.
Now, while I'm busy placing native ads for clients around the globe in more traditional forms - on websites, podcasts, and print publications, it seems the email marketing client-side world has not taken notice.
That raises the question … are Email Marketers Missing Their Share of the $41.1 Billion Advertising Spend?
Media buyers and email marketers have the opportunity to:
Leverage existing consumer trust in email newsletters?
Use an advertising type that the consumer approves of?
Grow their in-house email list by marketing to consumers who are active subscribers to other publishers email lists?
It wouldn't be fair to go any further without a couple of points of clarification on a topic that at best the industry doesn't agree on common terms.
Solo Email
Dedicated Email
Email List Rental
Sponsored Email
Native Email Advertising
Depending who you ask, what websites, email service providers, agencies, we all may be talking about the exact same topic.
Email sponsored email or list rental as it's sometimes referred to, is really another form of influencer marketing, leveraging the influence of a chosen brand or publisher who sells advertising in their own email newsletter.
The email is sent by that publisher or brand provides the advertiser access to both individual consumers (B2C) as well as businesses (B2B) who have self-identified specific areas of interest or problems based on the publisher's email list that they have subscribed to (permission).
There are two ways to do native advertising using email – programmatically or one-off long-form. The one-off long form is typically called "list rental." This is when a marketer approaches a publisher or brand that owns an email list and pays them to send out an organic-looking email on their behalf. - Native Advertising in Email - Native Advertising Institute
Email list rental and sponsored email is the traditional way of advertising to email subscribers on a third party email newsletter.
Renting an email list or buying a sponsored solo email, as the term implies, means the email list owner/publisher sends your email marketing message once to their house list.
Marketers only acquire the contact information of the prospects if they respond to your marketing message. You never actually see the email list. Instead, you send your marketing message to the list owner, and that owner broadcasts your email message.
Open Rates & CTR
What can you expect for open rates and click through rates partnering with publishers to set up your native or sponsored advertising within their email newsletter?
I spoke with Fast Company a few weeks ago as I was setting up a media buy for a client. Their numbers are pretty sweet.
Its popular-email newsletters have an average open rate of nearly 40% and an average CTR of 9.05%.
Closing thoughts.
When I began my career selling advertising, my sales manager said:" If you want to hunt elephants, make sure you go to elephant country".
Translated, don't try and convince businesses that don't see the value in advertising to advertise, instead find companies that are spending lots of money advertising and convince them to spend some of their budgets with you.
The same is true with sponsored email advertising. It's going to be easier to convince a consumer that has subscribed to one brand's email newsletter to subscribe to your email than it will be to convince someone who doesn't subscribe to email newsletters to join your list.
Conclusion
This may be our finest hour as all the planets align for email marketers to add this form or media buy to the marketing mix.
Native advertising has been growing year after year (media buyer with the budget to spend)
Consumers are more concerned with the quality of content and the value it brings than the fact that it's sponsored.
Increased trust in email newsletters over social media.
Huge publishing brands at the table with great subscriber relationships that are willing to work with marketing teams (like you and me) to help you get your message in front of the publishers' email newsletter subscribers.