The Ultimate Christmas Campaign Planning Calendar 2015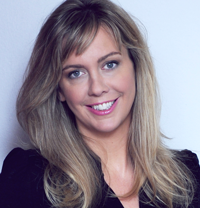 If you haven't started your U.S. holiday campaign planning, it's time to get cracking. To help you move things along, I've outlined the major online selling opportunities and created a handy calendar to help you get organized for the busy season. There are 14 important dates to build campaigns around.
You can download a printable PDF of the calendar here.

While it may seem early, Columbus Day falls in the first half of October , which is the perfect time to remind your customers about the benefits of shopping early. Emphasize how great they'll feel when the December madness rolls around and they've already gotten gifts for everyone on their list. A great way to encourage early shopping is to offer customized holiday gift guides. Remove the barrier of guesswork by crafting collections that are geared toward your key customer personas.
November comes next and begins with big promotions around Veterans Day. Also known as Early Black Friday, it's the perfect time to roll out savings and beat your competitors to the punch. Consider offering specials for those with military IDs (and their families), match donations to related charities, or give free gifts to veterans as a token of gratitude.
Heading into Thanksgiving (unfortunately dubbed Gray Thursday) online shops can get an upper hand because customers won't need to leave their homes to get started on their gift list. The biggest brands have been holding their sales earlier every year, so think about doing the same for your customers.
The next day is Black Friday – the most insane instore shopping day of the year. Brick and mortar businesses should send coupons and sale reminders early in the morning. Online businesses can compete by encouraging people to avoid the crowds and to redeem timesensitive, onlineonly offers.
The day after that is Small Business Saturday, a great opportunity for those who may have been out promoted by the biggest brands. Whether you're a storefront and online shop in one, or a business run from your humble home, there's no denying that your products and service offer that personal touch and charm that chain stores and big box retailers just don't have.
Immediately after is Cyber Monday , the day in December that holds the most potential for online retailers. Consumers know about this commercial event and will be looking for online deals. Use attentiongrabbing headlines to let them know about exclusive coupons, limitedtime prices, and seasonal items. Today is the peak of online shopping, so be sure to sell hard.
The frenzy of long weekend shopping comes to a close on Giving Tuesday , a day for thinking of those less fortunate and making donations to charities. This is a great time to strengthen your brand by picking your favorite nonprofit and helping them tell their story and raise donations as well as showing how you give back to the community.
While it's true that the first Monday in December is the biggest online shopping day of the year, the second Monday of the month isn't far behind. Green Monday is so named because of all the greenbacks that trade hands on the day. Naturally, some of that spending will likely come your way, but it doesn't hurt to stay top of mind to ensure that your customers buy from you. Your best solution? A friendly little reminder in their inboxes can work wonders.
The next ten days are the last leading up to Christmas, and there are five selling opportunities for your business. Stamp & Ship Day is the last day gifts with normal shipping will still arrive on Christmas Eve. Create a sense of urgency with campaigns leading up to and on this day. After that is Free Shipping Day, for thousands of retailers that can offer free rush delivery by Christmas Eve.
Super Saturday is less than a week out and the day that late shoppers come out in droves. They're less price sensitive and they're desperate to buy – give them a little help by sending your customized gift guides again.
Just prior to Christmas, help your customers cover the last lingering recipients on their list. eGift Card Day is the time to encourage them to show their appreciation with an easy but thoughtful voucher or certificate.
Finally, Christmas may be over but the selling isn't – not just yet. Little Ralphie's dreams came true when he found his Red Ryder Carbine Action 200shot Range Model air rifle underneath the Christmas tree… but not all of us are that lucky. Sometimes the holidays come and go, and that one item we really wanted did not make it into Santa's sleigh. That's why the day after Christmas is Coupon Code Day. Coupon codes are the perfect way to encourage your customers to treat themselves
Sandy Hathaway is a cofounder and CMO of AVARI. AVARI is a simple plug 'n play technology that allows marketers to easily add predictive product recommendations to any email campaign using any ESP or MAP.
---
Title:

The Ultimate Christmas Campaign Planning Calendar 2015
by
Sandy Hathaway
, co-founder of AVARI
About:
Email Marketing Christmas Planning Guide for 2015
Audience:
Email Marketers
Publisher:
OnlyInfluencers.com
Copyright 2015
,
Only Influencers, LLC