Develop a good 'Creative Delivery Process'. Your key to meeting the brief with reduced stress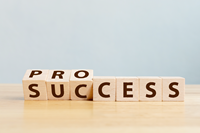 Summary

Using a defined creative delivery process with clear accountability across decisions and task, will ensure you produce the best campaigns with the minimum waste of time and effort.

Have you ever found yourself having any of these conversations with colleagues or clients:
"We need to do something, but we're not quite sure what yet"

"We're up against a deadline, so can we just get something out quickly"

"We need to support this because we've been told to"

"I've got big plans, but budget is tight"

"This email needs to achieve multiple things; raise awareness, make money, invite attendance"
So you get started with some idea of what might be needed and then end up having to rework a solution (often reversing out an idea and taking a new direction,) or running through multiple rounds of amends. The message keeps changing or stakeholders, seeing the work for the first time at proof, start asking for change.
Using a creative delivery process will save time, effort, and stress.
Like all good frameworks, having a clear delivery process will ensure that the key considerations are made in the right order, layering up to reach a defined solution and delivery.
Here we'll run through each phase, what it should achieve and from my own experience, some watch outs to be aware of to avoid potential fails.
It's also worth mentioning at this point that there is no timescale associated with this process. Each phase should be considered, depending on the scale and past experience for the task in hand. This could all take thirty minutes and be completed in the exchange of a few emails. For large, new, multi-channel campaigns it could take months and require a number of meetings and collaboration sessions.
I've seen businesses get into the habit of treating each phase as a meeting. In doing so (and with the usual lack of availability in everyone's diaries) planning and discovery delays force Solution and Delivery to become condensed under time pressure for a fixed delivery deadline.
Don't let the process become a blocker, use the process to ensure clarity and accountability.
All delivery starts with a brief
Technically not part of the creative delivery process (which starts from the brief being provided,) but its importance as the first foundation phase means it would be remiss not to reference it here.
I have been in many planning meetings where the brief has not been defined and this is a fundamental flaw that needs to be addressed. Without this the danger is that the planning phase tries to define the brief in order to allow planning. This requires assumption on both intent and what success should look like. And we all know how dangerous assumption is.
I've always worked with three simple questions that any brief needs to enable an answer to:
What is the primary purpose

for this message and

what value is that to the reader

?

What do you want the recipient to do

after reading this message and

how easy is this

?

Who is this message most relevant to

and how do we

identify that audience

?
Together with SMART objectives to clearly define success, this provides a clear sense of the task in hand.
A brief defines the need, it does not define the solution, that is the job of the creative delivery process. Again I've seen briefs that prescribe both the need and how this should be delivered. This runs the risk of narrow thinking, reduced creativity and lost opportunity.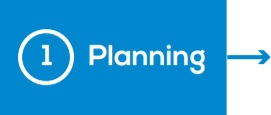 Understand the need (based on the brief) set priorities, key messages and consider likely effort and resource.
This phase ensures there is a clear understanding of the briefs objectives and outcomes. It begins to enable a definition of size of task to inform resources needed and timescale to delivery. This in turn will allow you to begin to set expectations of the activity stakeholder(s).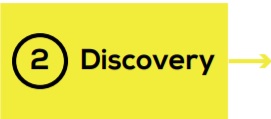 Gather knowledge and understanding of how the task might be delivered based on past experience and insight, as well as new ideas and approaches.
This phase ensures that you are bringing a creative approach to delivering the activity. And not simply repeating past ways of working. Here you should go as wide and big as you can with ideas and approaches. Ensure you use all the expertise you have available to feed into this phase.
However this cannot be an open ended task (timescales will always be a factor) so an element of pragmatism and viability should help ensure this phase is completed in a way that is proportional to the size of the job.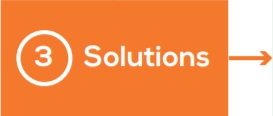 The distillation of all ideas into a defined solution, which meets the objectives of the brief and can be agreed by the activity stakeholder(s).
Having gone wide with the ideas during discovery, this phase narrows these back down to a specific and detailed delivery approach. Key factors for consideration include:
Return of marketing investment (how much will you spend and for what return) Return is based on whatever the key success metrics needs to be as defined in the brief

Resource available (in the time frame needed)

Expertise (in house or external)

Consideration of all ideas created ensuring no bias has been applied (this is how we always do it)

Risks (impact on other projects, new and unproven activity approaches etc)
These will allow a balanced solution between 'minimum viable product' (MVP) "what is the least we can do to achieve success", to a full singing and dancing solution which will win you an industry award. However trying to be too ambitious runs the risk of not delivering a campaign that's fit for purpose in the timescale and resource constraints you have.
The solution should be signed off by the key stakeholders. Effectively this is an internal (non-technical) pitch which clearly articulates how and why the planned solution will meet the brief objectives.
How you create the solutions output can vary from a simple email to full presentation. Again based on size and scope of the activity. What is key is that it is agreed by all before moving to the next phase. This both sets expectations of what is being delivered, but as importantly sets a boundary of the solution as well.
Solution scope creep during delivery should be avoided, as this puts success of delivery at risk. Making sure enough effort and thought has gone into planning and discovery should create a strong solution. Having multiple new solution options being suggested later in the process (often a reaction to doubt and lack of confidence in the original solution) creates confusion. This then leads to last minute changes, with the potential for oversight and errors, resulting from rushing to meet the original deadline.
The solution needs to be understood by all. My advice is to make this simple enough to be accessible by non-marketers. It doesn't need to have fully scoped channel plans, data flows and technical aspects included. These are for the subject matter experts to define and detail as part of the creation phase. It should show what has been considered, what is in and out of scope and how the objectives will be achieved.
It is here that testing plans should also be defined. These may be to support new ideas or to ensure that content, technical support and budget are all resourced.
With careful and deliberate focus across these phases; Brief, Planning, Discovery and Solutions, activity success is greatly increased.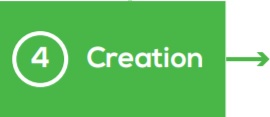 The creation of the component elements required to meet the solution.
This will be a mixture of the detailed channel plans, work briefs and content creation needed for this campaign.
Care should be taken that these are created with an integrated approach in mind. No one channel delivers independently. Creating in silo runs the risk of a lack of cohesion and duplication of asset creation across copy and image content.
Even if this is an email only campaign, it will still use a webpage and ideally allow for social share or support. How do all these work in tandem?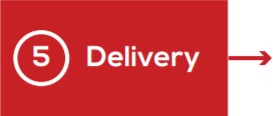 The join of creative and technical components to create the final output.
This seems like the simplest phase, all the hard work of planning and creation has been done. But in my experience it is here where most re-solution and last minute changes are requested. It is often at this phase that final proofs are reviewed, personalisation or segmentation is tested and the plans become tangible and visible to the business or client.
Changes now create risk (re-read Solutions phase for why)
Ensure you have built into your planning enough time for testing (see Quality Assurance below)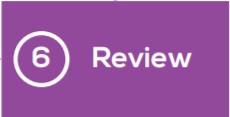 An audit and assessment of the approach, solution and delivery as well as post campaign success.
Let's be honest, how often is this phase missed? We are all guilty of sacrificing this to find time to deliver the next campaign. However as we all know in our hearts, not taking the time to define and learn from past lessons, removes any chance of future improvement and optimisation.
Check back against the original brief and its objectives

Assess the level of success or fail, understand why and define and document learnings for future implementation

Assign these actions and ensure they are completed
Quality Assurance
Ensuring the solution, delivery and activity performance meet the brief. That there have been no unrectified errors during the process and to ensure improvement where needed in the future.
This is not a specific phase in the process, but a consideration across the whole activity. It is designed to both ensure a quality of delivery through consistent review, but also ensure that where fails have occurred that these can be better mitigated in the future.
Did deadlines get missed and if so why?

Did the final delivery meet both the solution agreed and the brief objectives?

Where last minute changes made and if so could these have been avoided?
Conclusion
Successful planning requires a well thought out, structured approach. The creative delivery process enables this. It doesn't need to be an onerous and big task, but sometimes it should be.
More time spent defining the brief and planning, reduces total delivery days

Phases are not time defined – if the task can be briefed, planned and solutioned in a hour – do it

Discovery and Solutions should not define the brief – these phases are to define the HOW

What is the effort required vs. the scale of impact, influence or revenue

Review and QA phases are as important for future success as the Solution and Delivery steps