Everything You Ever Wanted to Know about Drip Marketing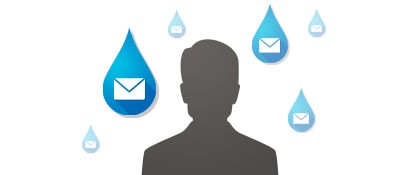 A compendium of OI Blog articles on everything you need to know to get started with Drip Marketing.
In my experience, drip marketing can be a dream-come-true for one person and huge marketing teams alike if you implement it with care and strategy. My hope is that by sharing the practical ways I've seen success with drip marketing, I'll help you be successful with them, too.
Your drip marketing isn't primarily missing the differentiation between being a drip or a nurture. Instead of looking at your messages from the point of view of what content you should put in them, look at your drip campaigns from the perspective of the audience who will read them.
To strike a balance between robotic and over-friendly in your drip marketing campaigns is difficult, especially trying to let your usual brand voice have a weigh in, too. It isn't impossible, though. There are a few strategies that will help you craft conversational, concise copy that doesn't sound like it came from a machine.
To give you actionable insights into some of the best practices we've learned over the years, here are descriptions of two of our most recent drip email campaigns. Plus, I've thrown in a few additional drip-marketing tips that you can implement in your own marketing program.
Here are the most common reasons why your DRIP campaign is not performing as well as you want or need it to – and how you can correct them.
"Drip marketing describes a series of predesigned emails sent on a predetermined schedule geared toward education, branding, positioning, or selling of your product. Drip marketing emails are distributed to a broad audience; lead-nurturing emails are distributed to a specific segment."
Title:
Everything You Ever Wanted to Know about Drip Marketing
About:
Drip Marketing Campaigns
Audience:
Email Marketers
Publisher:
OnlyInfluencers.com
Copyright 2015
,
Only Influencers, LLC