First Annual 2017 Email Marketing Accomplishments Roundup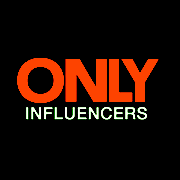 This year I asked the members of Only Influencers to brag about their accomplishments for 2017. The response was outstanding and we will be making this an annual event. So, here is what the members of email marketing community accomplished this year:
Email Aptitude: Here are Email Aptitude's accomplishments from 2017.
620% 3-Year Revenue Growth
AdAge Best Places to Work (#17 in US, #2 in CA)
Inc 5000 (#1 Email Agency, #102 Marketing and Advertising)
Bay Area Fast-100 (#22)
MessageGears: Here are some updates from MessageGears: MessageGears Rolls Into 2018 With New Enterprise Clients, Enhanced Platform Features, and Record Company Growth
Tripled employee count, secured an $2.75M round of funding from existing investors, and moved into a 12,000 sq. ft. office in downtown Atlanta
Rolled out marketer-friendly UI with improved drag-and-drop audiences, campaign creation, and automations
Brought on several new enterprise clients to our hybrid platform, including Orbitz, Chick-fil-A, Ebates, and AmTrust Financial
Added a full set of new APIs, support for Envelope Encryption, and built-in connections and support for new data sources including Amazon Redshift, Snowflake, hadoop, and Google BigQuer
Brightwave: BrightWave experienced significant growth, added some of the best brands in the world (Ferrari, Cox, Panera and more) and received over a dozen awards this year for innovative and ROI generating work but our biggest accomplishments were ranking #1 among all email agencies for Client Satisfaction and Platform Expertise, among other accolades by The Relevancy Group and hosting EiQ, the intelligent email gathering, with over 300 attendees for our inaugural event.
Jason Rodriquez: I launched my third book, The Better Email on Design, along with video tutorials and a massive resources page for anyone wanting to learn about email marketing and design.
The Better Email on Design
The ultimate guide to HTML email design and development. Learn how to code robust, responsive, and interactive email campaigns that subscribers devour. The Better Email on Design consists of over 200 pages and 6 hours of video tutorials to hone your email design and development skills. Along with the book and videos, The Better Email Resources rounds up a huge list of resources for further building your email marketing toolbox
Doug Morneau: Wrote two books that will be published early 2018.
3 BIG LIES: The Real Truth About Renting Email Lists to Generate Targeted Leads and Sales
Kickbox: Kickbox verified it's 3 Billionth email in late December 2017. Pretty cool milestone for us.
Kickbox reached over 7000 paying accounts across the globe. We opened a new office in Denver, CO to support our growing DevRel community. Kickbox has integrated with 20+ ESP's and marketing platforms and anticipates tripling this number in 2018. A growing number of ESP's are using Kickbox as an element of their compliance (see Case Study on Benchmark here: https://kickbox.io/case-studies/benchmark) and we continue to see creative use of our API's in online and In-store CRM integrations. (Case Study for PWT Group and Steamers here: https://kickbox.io/case-studies/pwt-group https://kickbox.io/case-studies/steamer-trading).
Karen Talvera and Synchronicity Marketing: Synchronicity Marketing carried the message and mission for better email marketing to Tech Media's Digital Summits, speaking at 2017 Digital Summits in Phoenix, DC and Dallas with more on the horizon for 2018.
Advanced my public speaking and training via paid keynotes and private training engagements on email marketing
2017 marks the third year of my involvement on the Email Experience Council (EEC) board. I chaired the Email Evolution conference planning committee for 2017
Joined the Cause For Awareness advisory board (John Thies' charitable organization to help nonprofits with their digital marketing)
Mercanto: our 2017 accomplishment was to create the world's first drag-and-drop AI email marketing platform.
Fresh Relevance: 2017 was a landmark year for Fresh Relevance. In the past 12 months, the company has seen rapid and significant growth with more than 300 online retailers (including many globally recognized brands) now using our personalization platform. This success, coupled with a multi-million-dollar investment in April, resulted in a major expansion at our new Boston office as well as at our UK offices. C-level appointments included a new Chair and Chief Technology Officer, as well as doubled headcount across Customer Support, Sales & Marketing, and R&D teams.
Launched Inbox Tracker in April - the most comprehensive data delivery reporting tool with 16+ features and analyst - all panel based and real time. 60 clients are on the platform in first 6 months.
EDS started the year with 201 clients - we now have 331 - up 60%
EDS has 6 strategic partners re-selling our tools and data to brands: Oracle Marketing Cloud, Sendgrid, Sailthru, Mintel, Yesmail and Kinsico - over half our business is with partners.
Introduced Inactive subscriber Index scoring - only tool in the market today to have this key KPI for ISPs like gmail
Boxbe consumer panel hit 3 million members - growing at a rate of 10% net month over month
We launched Cloudmark Edition - we went from 3 million inboxes to 500 million Cloudmark protected Inboxes reporting a new level of SPAM level data detail - Most brands know there SPAM score. Most don't know why. Now they do.
Tim Watson and Zettasphere: I was please to accomplish one thing this year beyond the client work, publishing data on getting consent and GDPR.
GDPR bans use of pre-ticked boxes for gaining freely given consent. The solution is not just to change to unticked boxes because the evidence shows that does reduce the number of people from who consent will be captured. The article details examples and data showing how to be successful in gaining consumer consent under GDPR: https://www.zettasphere.com/gdpr-consent-opt-in-examples/
250ok: 250ok Secures $2.6M Series A to Transform Email Analytics
Email analytics company raises capital to fund hiring, expand product offerings and grow partner integrations https://250ok.com/news/250ok-secures-2-6m-series-transform-email-analytics/
Trendline Interactive: Trendline Interactive enjoyed sustained growth throughout the year, leading to a 40% increase in revenue over 2016. We added 20 new employees, putting Trendline now at 65+ strong. The email marketing agency won 6 Marketer Quarterly Awards, 4 Marcom Awards, and a total of 8 Customer Satisfaction Awards as part of The Email Marketing Agency Buyer's Guide 2017, published by The Relevancy Group. Joining the Trendline client roster in 2017 were La Quinta Inns & Suites, Gannett, WebMD, Under Armour and Boncom. Trendline was the go-to resource when Salesforce wanted to publish a comprehensive how-to guide in the respected Dummies series. Authored by SFMC experts Chester Bullock and Mark Pollard, Salesforce Marketing Cloud for Dummies received an enthusiastic reception when launched at Dreamforce in November. More on the book here (plus a discount code to get your own copy). In May, as the keynote speaker at the Email Innovation Summit in Las Vegas, Trendline CEO Morgan Stewart spoke on the need for and challenges of email innovation within organizations. The accompanying white paper can be downloaded here.
Taxi for Email: One of our biggest accomplishments in 2017 was hitting 100,000 email campaigns made using Taxi http://taxiforemail.com/blog/100000-email-campaigns-and-counting
Return Path: Throughout 2017 we worked to improve and innovate, launching numerous updates to many of our products:
Smart Alerts: Smart Alerts helps marketers to identify the root cause of deliverability issues and provide specific recommendations along with customized reporting to solve them.
Enhancements to Email Client Monitor: New features give marketers the power to track the time and location in which an email was opened, as well as the device that was used and length of time the subscriber interacted with the email.
Help Center: Our client services team launched a new Help Center, featuring thousands of articles and resources to help customers deliver best-in-class email campaigns. Assets within the Help Center include troubleshooting tips, how-to guides, best practices, user videos, and product guides.
ThreatWave - In June, we launched ThreatWave for our ESP partners which highlights statistics that point to sender reputation issues, such as poor list hygiene, poor list acquisition, or bad actors on a shared network. The insights that can be uncovered through the ThreatWave Dashboard identify IPs, Brands, or Campaigns that the sender should evaluate and provides visibility into program activity that cannot be found elsewhere.
Multivariate Testing - In September, we announced a new Multivariate Testing solution powered by European email optimization leader 8Seconds. This solution allows marketers to quickly and efficiently identify the email creative that resonates best with their audience, thereby improving email performance and driving more revenue from the email channel.
Title:
First Annual 2017 Email Marketing Accomplishments Roundup
About:
Email Marketing 2017 Accomplishments
Audience:
Email Marketers
Publisher:
OnlyInfluencers.com
Copyright 2018
,
Only Influencers, LLC