Holiday Email Campaigns: What We Learned In 2020 & How to Prepare for 2021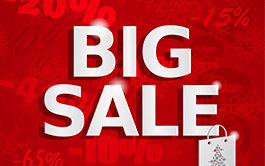 Join me in a look at the Past (predictions from this time last year on Holiday 2020), Present (what we learned from Holiday 2020), and Future (how to apply what we learned in Holiday 2020 to Holiday 2021) of Holiday email marketing, along with 8 tips for making Holiday 2021 a success for your business!
The Past
This time last year, email industry thought leaders were calm and cool, making predictions and providing tips on how to get through the holidays. Let's take a look back at what a few experts, most of who are fellow members of Only Influencers, had to say:
(prefer to watch and listen? Check out the video responses here on Webbula.com: 12 Email Experts Share Their Holiday 2020 Marketing Tips)
"Prepare for more online shopping, shipping delays, financial differences, and more home-based activities."

Jeanne Jennings, Founder and CEO, Email Optimization Shop


"Utilize the summer months to conduct gap analysis and deliverability review."

Genevieve Longtin, Retention Marketing, Quartet Health


"The overall shape of the holidays will be different this year, causing an earlier start than previous years. Prepare for more contingency plans and improve your omni channels."

Chad S. White, Head of Research, Oracle Marketing Consulting


"Retention is the name of the game. You must prioritize your most loyal customers."

Jen Capstraw, Co-Founder, Women of Email

"Prepare to market the newer online shoppers differently from your current shoppers. There will be a shift in consumer attitudes toward virtue signaling."

Dela Quist, Founder, Alchemy Worx


"Start planning content early, warming up users. Ask for feedback and don't forget about best practices."

Tejas Pitkar, Senior Product Evangelist, Netcore Cloud

Present
Even after the roller coaster ride last year, the 2020 holiday shopping season saw a large amount of success. According to the National Retail Federation (NRF), "retail sales were up by 6.6% year-over-year despite the myriad effects of the pandemic." NRF also reported that revenue in November and December grew by 8.3%.
The big question: did the pandemic cause email marketing to change in 2020?
The answer varies.
If you haven't seen Webbula's vlog series yet for the month of August, we gathered a few experts (again, many of them fellow OI members) and asked them what their top learnings were from the 2020 holidays, here is what a few of them had to say:
"Everyone was buying online! It was a massive year for eCommerce brands which meant a lot of inbox competition, delivery expectations, and we were more hyper-aware of customer service."


Emily McGuire, Founder, Flourish and Grit


"Brands who knew their audience and its customer lifecycles prepared early. Email complemented other channels like SMS and push notifications well.

Email is king. For it to remain king, it needs to be accompanied by other channesl to help drive home its usefulness and importance."

Gavin Laugenie, Head of Strategy & Insights, dotdigital

Future
We reached out to our brain trust again, asking our OI Industry Experts: How can we apply what we learned from the 2020 Holiday Season to the 2021 Holiday Season?
"What no email marketers said of their 2020 holiday work, across many such conversations, was 'we planned too much' or 'we started too early' or 'we didn't need all those resources.' Most wished they planned better, started earlier, and pushed back on impossible expectations. The people happiest with results had ca lear strategy, smart metrics, and great content — the things that take time, planning, and resources apparently pay off. The numbers and stories are crystal-clear; 'heroing' your way through the holiday season is a poor business decision. If you're not already clear on how 2020 lessons will improve 2021 results, trim back on expectations and take the time, NOW, to get those fundamentals right."

Matthew Dunn, CEO, Campaign Genius


"If we learned anything from 2020, it's that even the best-laid plans can go sideways during a pandemic. Email success during the 2021 holiday season will come down to knowing your goals with email, understanding your audience, and keeping a close eye on the trends in your engagement data (including opens, clicks, conversions, and your negative metrics: unsubscribes, complaints) to inform future decisions about content, frequency, and segmentation. Have multiple contingency plans in place to be able to duck and dodge those ninja stars we can expect 2021 to keep throwing at us. And remember to breathe, it's just email after all!

Lauren Meyer, Chief Marketing Officer, SocketLabs


"Last year E-commerce sales in the US grew 32% YoY exceeding a whopping $188 bn(Adobe) in revenue. Online shopping is here to stay. Not just for this year but as a life habit. I expect the 2021 holiday season to have a continued focus on online shopping as uncertainty around the delta variant of COVID-19 could limit in-store purchases.

"Similar to last year, pent-up demand may see early activity from shoppers.


"I recommend starting as early as September with an omnichannel approach to loyal customers over smartphones, email, partner referrals, affiliate marketing.

"According to Adobe, half of the Christmas retailer revenue last year came from smartphones. Marketers should pay extra attention to content optimization for email campaigns on smartphones.

"If the last year's revenue data is to be believed, small businesses have a slight disadvantage from the holiday profits as big retail giants grab a majority of the market share. This means that a pre-planned email strategy could work in favor of smaller players. Treat loyal customers differently. Segment your email list. Use personalization where required to stand out from the competitors.

"Have a great holiday season!

"#fortheloveofemails 💌"

Tejas Pitkar, Senior Product Evangelist, Netcore Cloud


"It is going to be a busy time in the Inbox. What we learned from last year is that the promotional period is expanding; it starts earlier and ends later. But you don't have to start promoting too early.

"As preparation for special Black Friday emails, check out how rich and full the customer profiles are. Do you know what people want? You can ask for their preferences, to fill their wish list, or tease them and use clicks to get that individual data.

"This allows you to target, personalize, and segment. Here is a great example from Sony some years ago where they do a combo. Left is sent before Black Friday and the second on Black Friday.



Source: Ecommerce email marketing guide



"A pretty straightforward trick to make these emails pop is to make the best use of what you know the customer wants. Turn to targeted marketing, and make them love you."


Jordie van Rijn, Email Marketing Consultant at emailmonday

"This holiday will require a blending of online and offline tactics in ways that few retailers were able to achieve prior to 2020. The word to keep in mind is "convenience." Marketing managers should set strategy and measurement to make sure that purchases are as convenient as possible for prospects and customers."

Gretchen Scheiman, VP Marketing, B2B SaaS Marketer

"In looking back at last year, the three key guiding principles for my clients for Holiday 2021 are:

"1. Start sending Holiday emails earlier

"Last year we started our Holiday 2020 campaign in late September, which was standard operating procedure for my client. Those first two emails did very well, generating 6% of overall campaign revenue.

"This year we will be starting earlier -- in mid-September. Due to the time-value of money, any increase in the amount of revenue we take in during the month will be a win. But our goal is to increase overall Holiday 2021 by 50% year-over-year (our Holiday 2020 campaign delivered a 64% boost in revenue over Holiday 2019), and we are hoping that a strong September will be a significant contributor to that.

"2. Make the most of A/B split testing

"The comprehensive A/B split testing program I put in place last year for my top client's Holiday 2020 campaign generated average lifts in revenue-per-email (RPE) of 178%; our median lift in RPE from A/B split testing was 41%. And these were just for the initial sends. By applying the learnings throughout the campaign, the overall boost was much higher.

"Be sure to develop hypotheses and follow scientific method to do testing for at least the first half of your Holiday 2021 campaign; longer if it's producing signficant results.

"3. Leverage strategic resends

"Strategic resends were also a big contributor to my clients' success in Holiday 2020, to the turn of an average lift in RPE (over the initial send) of 1,380%; the median lift was 954%.

"I define a strategic resend as sending the same email to those who clicked but did not convert on the original send. I do this a week or 10 days after the original send. Is it a small send quantity? Yes. But they convert at much, much higher levels than the initial audience with minimal risk of unsubscribes and spam complaints."

Jeanne Jennings, Founder and CEO, Email Optimization Shop
8 Tips on How to Prepare the Best Holiday Email Campaigns for 2021 Black Friday and Cyber Monday
So, how can email marketers take actionable steps to apply what we learned in 2020 and apply it to 2021?
1. Create tempting subject lines
Email expert Dela Quist has valuable insight to share here. He says that your subject lines are like a billboard. It's the first thing your subscribers see.
Inboxes are filled with messages daily. Consider what subject line is going to make you stand out from the crowd. Promote your Black Friday and Cyber Monday deals. Subscribers are more likely to open emails that allow them to shop with discounts. Incorporate an emoji or two (when appropriate) or get punny with your subject line text to stand out from the standard "20% Off Black Friday Sale" line that will be flooding inboxes.
2. Get creative with your holiday offers
With so much competition throughout the holiday season, you need to stand out in the inbox. You must also stand out from your competitors. Plan a promotional offer you know customers can't resist and that your competitors can't beat.
3. Clean your email lists
Since the pandemic began, shoppers have relied on the ease of online shopping, rather than shopping in-store. Doorbusters were eliminated last year. Plus, now with a new spike of COVID heading into the fall months, shoppers may still be hesitant about shopping in stores, opting instead to do their holiday shopping online again this year. And, therefore, making savvy email marketing strategies crucial once again in 2021.
A lot has changed over the past 18+ months, including your email list. According to the U.S. Bureau of Labor Statistics, new hires rose to 6.7 million and separations due to layoffs and other turnover reasons bumped up to 5.6 million. That means that many of the business email addresses in your email list may no longer be relevant.
To reach your customers and maximize your email deliverability, you should clean your email list with an email hygiene service prior to your holiday campaigns.
You likely have many inactive or mistyped email addresses in your list, or even disposable domains, bots, and spam traps. Sending to these problem accounts could result in poor deliverability or blocklisting. No one can afford that during the most important time of the year for email marketing.
4. Enhance your data for omnichannel marketing
Missing customer data? Say you are trying to send a coupon in the mail and only have a name, phone number, or email address, but you need a postal address. You can append to your list of existing subscribers with a data enhancement service to maximize your multi-touch holiday campaign strategy.
5. Write short and to the point copy
Because you're not the only one sending emails during the holidays, ensure your subscribers get a clear and straightforward offer to help you generate conversions. Do not hide your CTA in bodies of text. Simply put, make it easy to buy from you.
6. Avoid sender & recipient fatigue, and learn how to properly segment
Avoid flooding your subscribers' inboxes just because it's the holiday season. If you send too much too early in the season, you could fatigue your recipients and ultimately negatively affect your sender reputation.
Segmentation is important, but some marketers still tend to do it incorrectly. Use the data you have collected throughout the year to cater to your audience during the holidays. Not only should you be using purchase history, you should also know their timezone and utilize geolocation data.
7. Test, test, and test some more to minimize mistakes before the holidays
The last thing you want to do is test right when the holiday season begins. You should already be preparing for the holidays in the summer months. Test CTAs, subject lines, design, content, personalization, and more.
8. Authenticate your emails
After the past year, it's important that all of your subscribers trust that they are getting legitimate emails from legitimate brands. Protect your reputation (and your subscribers' inboxes) by authenticating with DMARC, DKIM, SPF and BIMI.
So, as marketers working in the email marketing industry, do you think we made pretty accurate predictions and handled the holidays last year the best we could?
How can we take our learnings and apply them to the upcoming holidays as we enter the fall and winter months with the rise of new COVID cases? If you haven't already started planning your holiday campaigns with these things in mind, now is the time.