Holiday Email Marketing Tips for the Non-Retailer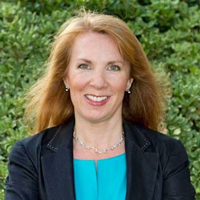 If yours is a retail or e-tail business revving up your holiday email marketing engines, this advice is not for you (but good luck and Godspeed!)
If on the other hand you're in the same camp as non-retailers, your email running the risk of being stampeded by the crushing annual blow of "buy now" retail promotional messages to consumer inboxes from September through December, read on.
Although some non-retail sectors (travel and hospitality among them) experience an uptick during the holiday season, most can't count on the lion's share of their annual revenues to cascade in during Q4. Still, that doesn't mean we don't have sales and marketing goals to reach; goals that email carries a lot of weight for.
So how do you break from the retail holiday marketing pack during the busy season and what (if anything holiday-related) type of email should you send?
It Depends On Your Industry
Almost all industries have some seasonality to them. Health and fitness, for example, thrives in January and the warm weather months. Automotive? Late summer, before new model year introductions. Home Services? Spring and fall. Financial Services? Q1 up until April 15, and then again at the end of the calendar year. Travel? Summer and vacation periods. B2B? It depends on your target market's fiscal year-end. You get the picture.
Depending on exactly what vertical your business is in, you may or may not need a holiday marketing strategy. So first, determine if the holiday season offers real sales opportunities for your business. If it does, and even if you haven't explored that before, you'll want a holiday email plan. But if not, at a minimum you should still think about how to acknowledge your subscribers at holiday time.
Tips for Non-Retail Holiday Email Marketing
Maybe you're Lyft, or AirB2nB, or a major airline/hotel brand. You know travel increases over the holidays, and you should be capitalizing on this opportunity to drive incremental business. Or you're in investing and financial services, trying to educate people about market choices and structuring assets when they're more interested in spending than saving. Still, you know there are legal and business deadlines they should be aware of to be money-smart consumers.
Yet it can seem challenging if not impossible to capture consumer interest when subscribers have their eyes peeled for the deepest discounts or are watching their inboxes for a spur-of-the-moment flash sale from their favorite brand. You just need a little ingenuity, clear expectation management, and a few "swipe-and-deploy" tactics taken from stealthy retail email to compete.
Here are 5 tips to get you started:
Plan a limited-time series. The holidays are a perfect period for a limited-time, seasonally themed email series with a clear cadence. Weave a theme into a message sequence with a clear start and end date, and you'll not only manage subscriber expectations during a period when they are braced for email impact, but also create anticipation, familiarity and continuity. Once you plan your series, consider reducing the frequency of any regular continuity programs (like a weekly bulletin or newsletter) or temporarily suppressing them to accommodate it.
Tell a Story. What better time of year than the holidays for a story? The season is rich with history and traditions, so imagineer a new holiday tradition for your brand. This is where great content and actual subscriber input or testimonials can win the day. Imagine if Fidelity or TD Ameritrade did a "best gift I ever used my savings to buy" countdown to Christmas series, featuring actual customer submissions. Or if National Geographic sent a "14 Days of Holiday Dispatches" from around the world. The message frequency need not be daily – it could be weekly or twice a week – but it should create surprise, delight, and most of all, anticipation for the next message in the series, ideally with a big finale or reveal at the end.
Use deadlines to your own – and your subscribers' – advantage. Holidays are natural deadlines themselves for gift-giving, booking travel, hosting/entertainment and more major purchase categories, so use them to everyone's advantage. Launching your holiday email as soon as September or October enables extremely early bird deals. You can employ a declining- or accelerating-offer strategy, or better yet (if yours is not an e-commerce-powered business that benefits from lots of promotional email) consider the surprise "pop-up" deal or free give-away. Content reigns supreme here again for many sectors like B2B, Education, and Media as downloadable (cool song, video, printable ornament?) or interactive (game, triva, contest) content engages and makes subscribers feel appreciated.
Make their lives easier. The holiday season is a great time to be of service, alleviate stress, and help people make the most of their days during what for many is the busiest and most chaotic few months of the year. What do you have or do that can help people? Put their minds at ease? Make planning or managing their lives more automated? Make them laugh? Reminders, alerts, apps, and helpful information and education are all beneficial. Funny videos, a free meditation, playlist, or digital greeting they can pass along are also good ideas.
Embrace the Spirit of Giving. If nothing else, this is the time to thank your subscribers and customers and demonstrate your appreciation for them with a greeting and/or a gift. At a minimum, plan a holiday email card, and ideally, tie it to a free give-away, catchy digital media download (again, video, app, song, etc.), useful content, or special offer for the new year exclusive to your list.
If your business has no upside holiday sales potential whatsoever, you could consider dialing back your email frequency during the last two months of the year, or re-allocating resources toward an enhanced program with higher frequency at other times of the year. Sometimes, the best way to reward your subscribers is to give them a break. If you depart from your normal frequency during the holidays, announce it so it doesn't look like your brand has fallen off the face of the earth. Better yet, spin it so your subscribers know you're decreasing contact in November/December as a benefit to them during a frenetic time, but that you'll be back in the New Year.
There are about 125 days left until Christmas. What will you be sending to your list?
---
Title:

Holiday Email Marketing Tips for the Non-Retailer
by
Karen Talavera
, President, Synchronicity
About:
Email Holiday Planning
Audience:
Email Marketers
Publisher:
OnlyInfluencers.com
Copyright 2015
,
Only Influencers, LLC