How Marketers are Using Data Enrichment to Recover from COVID-19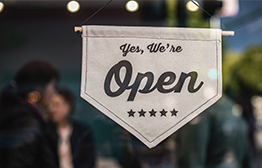 In the past, marketers have had a negative opinion about data appending, especially regarding appending of email. Marketers would often find providers giving significant amounts of inaccurate or falsely positioned data, creating a fair amount of distrust. The reasons:
Data providers did not have the technology, talent, and time to invest in data quality tools, which meant if they wanted to evaluate the data, they needed to hire someone- costing money they may not want to spend.
Data Providers also didn't thoroughly vet the sources used to conduct data aggregation at scale.
As a result, some marketers sought lesser paths, including buying lists. This put their company's reputation, and ability to market in jeopardy.
Data Enrichment is needed for mid and post-pandemic campaigns
Modern data enrichment has gotten more scientific with data modeling efforts touting advancement in accuracy it seems every month. COVID-19 has altered models in ways yet to be felt by those utilizing it. Combine that with the business impacts of the pandemic to company's bottom lines and corresponding marketing initiatives, data source reliability is essential.
Creativity remains high and utilizing data enrichment has changed again. We've picked up on a few different ways marketers have adjusted:
Target frontline healthcare workers to show appreciation
The country began to notice healthcare professionals' heroic efforts, so reaching them has been in high demand. Brands want to offer exclusive deals, discounts, coupons, and other ways to show appreciation for all of their hard work.
A data appending solution can help you identify healthcare workers within your database by requesting Occupation Details such as Medical Professional, Nurses/LPN, Medical Technicians, and Physicians data points to be matched to your contacts.
This also helps brands that are utilizing this solution build brand loyalty with a greater audience. More people who feel good about what they've done could potentially turn into customers.
Retail stores and restaurants target subscribers based on location

It's evident that the COVID-19 pandemic has forced retail stores and restaurants to pivot their strategies from in-store foot traffic to online orders, carryout, and delivery. As businesses start to open their doors in some areas, others are still carry out/pickup only. This challenges marketers to deliver the appropriate messaging in relation to the customers' buying experience, or the time locations are open as it evolves, for example.
A mass email announcing store and restaurant openings may be received by customers in areas where their locations have not yet opened creates brand resentment and hurts credibility.
This is where geotargeting and other location-based marketing can help. Appending state, zip code, and other data points helps to identify subscribers in your database that are within various stages of restrictions. Messaging can be customized to keep customers up to date and first to act when circumstances change.
Conclusion
The pandemic has accelerated several years of digital transformation needed by organizations to a span of a few months. Reliable data has never been more crucial in that transformation. Organizations that effectively customize their messaging via data-driven insights will come out of this time period several levels ahead of their competition.