I can't make this year's Email Innovations Summit – here's why YOU should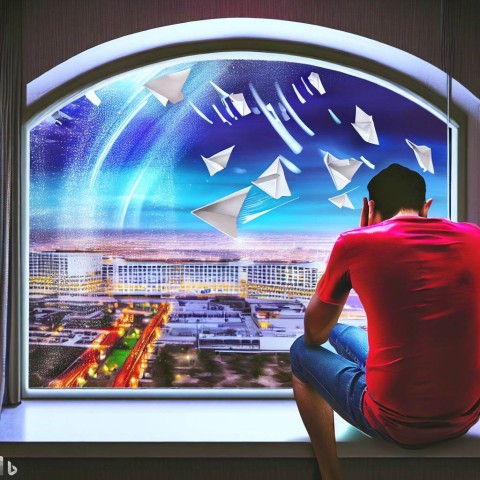 The Email Innovations Summit 2023 is just around the corner (June 19-21, 2023), and it promises to be one of the best ever! Unfortunately, I won't be able to attend this year's summit, and I am feeling disappointed about missing out on what promises to be an amazing event.
For those who may not be familiar, the Email Innovations Summit is an annual conference produced by Only Influencers (OI) and Rising Media that brings together email marketing professionals from around the world to share insights, learn about the latest trends and strategies, and network with peers in the industry. This year's summit is set to take place at the Red Rock Casino Resort & Spa in Las Vegas, June 19-21.
One of the things I will miss most about this year's summit is the incredible speakers who are lined up to share their insights and experiences. My friend and serious thinker Matthew Dunn, Founder/CEO, Campaign-Genius will be delivering the opening keynote on the impact of AI on Email Marketing and Marketers.
I was also looking forward to hearing from Corrina Cohen, Business Engagement Manager - CRM & Marketing Automation, NBC Universal Email + SMS - NBC Sports launched their first SMS program in conjunction with Sunday Night Football coverage on NBC and Peacock. Team @AlchemyWorx are big fans of combining those two powerful channels.
Another big miss for me will be hearing Ryan Hofmann another person I have known and respected for years. If you are thinking about BIMI this is for you. Ryan will walk you through the obstacles he's facing -- and how he's overcoming them as he implements BIMI.
While the sessions are just one part of what makes the Email Innovations Summit such a valuable event, the venue itself is also something to look forward to. This year it's Red Rock Casino Resort & Spa, which is less than a mile from the Red Rock Canyon Conservation area.
The place boasts STUNNING views and fantastic walking and hiking trails. Shout out to Jeanne and the OI and Rising Media teams for choosing this venue.
Overall, while I will certainly miss attending the Email Innovations Summit 2023, I am looking forward to hearing about all the incredible insights and ideas that come out of the event. For those of you who are able to attend, I encourage you to take advantage of the incredible opportunities for learning and networking that the summit offers.
BTW it's not too late to register -- save 15% with code 'ONLYINFLUENCERS'

I have no doubt that you will come away feeling inspired and ready to take your email marketing efforts to the next level. Shame I can't be there ☹