Make Data Privacy & Security Your New Year's Resolution: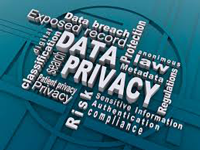 "Marketers, service providers and app developers alike must protect their data no matter where it resides. This includes holding service providers accountable by demanding they adopt the best practices available."
As interactive marketers amass terabytes of data and build extensive preference centers and user profiles, they increasingly face the likelihood of having a data loss incident or privacy mishap. With the recent headlines of Target, Snapchat and other household brands making the news, now is the time to become stewards of consumer data. Lead by example and demonstrate a commitment to meaningful self-regulation.
Make 2014 the year of Data Stewardship and support the following New Year "Data" Resolutions:
1.Do Not Be Complacent - Make Sure Your Data Practices are Up to Snuff
Marketers, service providers and app developers alike must protect their data no matter where it resides. This includes holding service providers accountable by demanding they adopt the best practices available. Conversely, service providers need to review their clients' practices and be prepared to walk! Make sure your privacy policy reflects your current data collection and sharing practices, including the use of third-party advertisers, analytics and service providers. Review use and sharing practices as new products, services and partnerships are developed.
2.Implement Leading Best Practices to Protect your Data and Consumers
The definition of "privacy" and the composition of Personally Identifiable Information (PII) continue to evolve. Applying last year's rules may no longer be applicable. And as the dependency on outsourcing data becomes more popular, companies are increasingly sharing data that is highly confidential. While these outside parties must use this data to provide relevant services, both the business and outside party could face significant financial and reputational harm due to a data loss incident. Make sure your partners are implementing best practices aligns with yours.
3.Secure Your Data & Communications
While there is no guarantee, make security and privacy by design a reality. Educate employees, partners and customers. It is a new year with new regulations. Provide internal and external security reviews to assure you are on top of the latest regulations from Canada, EU, Australia and beyond.
4.Make Security & Privacy Part of Your Brand Promise
It is no longer an option to encrypt your data files, hash passwords and or force https connections. Follow the footsteps of the leading email box providers and social networks who have adopted "Always On SSL" and other best practices.
5.Face the Facts – You Will Have a Breach & Need a Plan
The "business shock" of a data breach will not only paralyze operations, but it will also damage relationships with regulators, partners and consumers. Without an incident response plan, the inevitable breach will harm a company's brand, increase liability exposure and engender a negative impression on your company's bottom line.