Marketshare of PC's, Tablets, and Mobile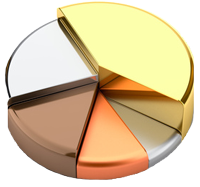 Anyone have current figures on email reading on their PC vs. tablet vs. mobile? I realize this is a basic question, so if there's some standing public research you can point me to, that'd be awesome, too.
I was looking for this exact thing just last week. Check out Email Client Marketshare as quick reference, then go to Litmus's blog. They break down the data and how it changes over time so you can get a feel for the back ground.
This post is a good starting point. Outlook.com Breaks into Email Client Top Ten at #7
Jordie had a nice article rounding up stats around mobile on Email Monday, including devices a while back at The Ultimate Mobile Email Stats Overview

---
Title:

Marketshare of PC's, Tablets, and Mobile
Audience:
Email Marketers
Publisher:
OnlyInfluencers.com
Copyright 2015
,
Only Influencers, LLC