More than ever, Helpful Marketing is good marketing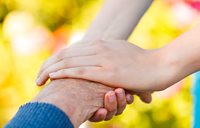 One good thing to come out of the coronavirus pandemic is that marketers are rediscovering how to be marketers again, and the evidence is all over the inbox.
Email open rates have been going up since COVID-19 lockdowns, quarantines and "safer at home" orders went into effect in mid-March. Granted, more of us were at home and had more time to open and read emails instead of skimming past them as we would have done on a typically busy day.
But, that's probably not the only reason, as Dom Nicastro writes in CMS Wire.
Quoting Jon Dick, HubSpot VP of marketing, Nicastro says, "Marketers, including his own team, are finding success shifting the messaging from overly promotional emails to educational and 'content we think would be relevant for people.'
"It's kind of this 1-2 punch where people have more time in their inbox and what they're getting is more helpful to them, more educational for them and more relevant than in previous times,'" Dick says.
Research findings from marketing agency Walker Sands "show that helpful, educational and empathetic tones are what are currently resonating with most companies," Nicastro writes.
"'Putting your prospects' needs ahead of your own desire to open an opportunity or close business, will build the relationships your company needs to ultimately weather this storm.'" says Courtney Beasley, Walker Sands VP of marketing.
Are we finally embracing Helpful Marketing?
We all know open rates are not the be-all and end-all of email engagement, but they're still an important metric to study for trends. What impressed me in the CMS Wire article is that both marketers identified "helpful" as one of the key characteristics driving marketing emails over the past 2+ months.
It makes me even more hopeful we are on the verge of a marketing revolution – moving from a campaign-driven "buy now" model to "Helpful Marketing." This is a new vision of email marketing which incorporates helpful and educational content with promotions to drive revenue growth, customer engagement and retention.
Helpful Marketing is a "win-win" proposition because it benefits both customers and your brand. When you help your customers achieve their objectives, they will help you achieve yours in turn.
Those customer goals don't always mean sales. That's why emails that push "buy now" so often get ignored. With Helpful Marketing, customers who find your brand more helpful will turn to you when it's time to buy.
If this sounds familiar, it's because I've researched the effects of customer-experience email marketing (another name for Helpful Marketing) and written about it here in Only Influencers and elsewhere. (For a crash course, see Transition to 'Helpful Marketing' This Holiday Season and New Research: Helpful, Personalised, Customer-Focused Emails Drive Higher Engagement.)
Inspiring examples are everywhere
What am I seeing in my own inbox and elsewhere? Companies stepping into their customers' shoes and producing content that reflects their concerns and situations. It brings home the idea that we are marketing to humans and not just email addresses.
Humanity and empathy are now part of many brands' marketing approach, and I hope it stays that way even after Covid-19 has passed.
You can see this approach in the email below, sent in March from the UK fashion and home brand WoolOvers as we were all learning how serious this pandemic is and hunkering down for safety.
The email's heartfelt opening message give it a 100% human feel. First, the email admits that the WoolOvers team was also going through hard times and then invites customers to call the customer support line to talk to a friendly voice. It's a lovely example of warmth and humanity that feel authentic.

Even the much-derided "corporate CEO" email becomes an informative and helpful message when it puts the customer first. The example below from the CEO of McDonald's UK and Ireland shows how to do this.
Unlike other "CEO" emails, which sound as if they came straight from the legal department, this email uses everyday language to address what customers are thinking as the golden arches light up again:
"What took you so long?"
"Why isn't my McDonald's open yet?"
"Where's my Egg McMuffin?"
"Why are the drive-thru lines so long?"
"How can I trust you to keep me safe?"

Is this helpful approach a sustainable trend?
I believe it is. The pandemic is far from over. Despite images of people crowding into bars, stores and other places where local governments have lifted restrictions, most consumers say they will wait to resume their usual activities until medical experts say it's safe or a vaccine is available.
The email below from Soak&Sleep shows how marketers can continue to support their customers, even as we begin to emerge from lockdown restrictions.
I love this email because, as with the WoolOvers example, it's totally authentic to the brand and uses editorial content to connect with readers. Soak&Sleep are still promoting, but the editorial content is the driving force, and the promotions are a relevant extension.

Research firms like McKinsey say we might not see recovery in some markets, such as beauty, until the first quarter of 2022. So, marketers who rush back into heavy promotion might find their offers fall on deaf ears.
But there's an opportunity, too, for marketers who succeeded by pivoting to a Helpful Marketing approach. According to a McKinsey survey, "Consumers who have switched to new brands or retailers largely intend to stick with them, with approximately two-thirds of consumers who have switched to a store brand indicating an intent to continue."
Have you noticed an influx of new customers? Helpful Marketing can keep them interested and engaged with your brand, especially as they navigate their "next normal" after the pandemic subsides.
Let's stand together and show our humanity
For the best results for both your business and your customers, be customer-focused and helpful. Ask yourself, "How do my emails help my customers achieve their own goals and objectives and be successful in the parts of their lives that my products/services touch?"
Count up how many times "we," "our" and "us" appear in your copy over your last few campaigns and automated emails, compared with "you/your/yours." This simple test can show you where to tweak content for helpfulness.
During this crisis, many businesses and individuals are suffering. The world is beginning to reopen, but we have a long way to go before we can say we are truly in recovery. Now is the time for businesses that did not suffer unduly to reach out and show their humanity.