Pulling the Trigger: Automation alone isn't enough to drive results.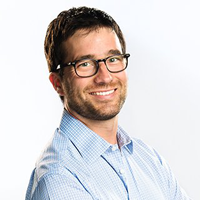 "With leading marketing technologies already established and new technologies emerging on a seemingly daily basis, marketers are faced with making decisions about how to optimize and deliver results with their technologies of choice."
Today's marketer is inundated with messaging about the power of automation. When it comes to triggered messaging – from welcome series to win-back messages – it's no longer enough to just set it and forget it.
With leading marketing technologies already established and new technologies emerging on a seemingly daily basis, marketers are faced with making decisions about how to optimize and deliver results with their technologies of choice.
At Sailthru, we believe that without personalization, the automation of messaging across the marketing ecosystem is ineffective. At the same time personalization, without automation, cannot be scaled. We operate knowing that automation and personalization are inextricably linked and that for automation to truly make a difference it must go beyond standard triggered messages by being personalized, timely, tested and clear in terms of calls-to-action.
We're speaking with "digital first" marketers every day and the successes that our clients see in transforming revenue generation and customer retention validates our theory that in order for triggered messaging to succeed, it must go beyond pure automation. Here's the roadmap we abide by for all things triggered:
1) Personalize at a 1:1 level.
There's a lot of noise around personalization, with definitions ranging far and wide. For some, it's knowing a user's name and location, for others, it's using a rules-based approach facilitated by relational databases. For us, it's knowing behaviors, interests, devices and purchases from both explicit and implicit omnichannel data that can be actioned on in real time. Regardless of how you define personalization, the bottom line is that your triggered messages must be functionally and emotionally aligned to the individual recipient to produce the desired outcome. Functionally: sent at the right delivery time and cadence, optimized for the right device, differentiated by acquisition source. Emotionally: subject lines and headlines that resonate, relevant content that aligns with user behaviors and interests, calls-to-action that align to a user need/want. These are the characteristics of trigger messages that we see successfully and consistently driving action.
2) Define timeliness differently for EVERY user.
I just mentioned that functionally your trigger messages should be sent at the right time, through the right channel and at the right cadence to each individual user. This is a must and to underscore it, I'll give you an example of what works and what doesn't specifically with email; though, the thinking applies to all channels:
Works:
One of our leading eCommerce clients leverages Sailthru's user-level device data to segment users who interact on specific devices. They know that I come to their site via my MacBook Pro and from my iPhone, which is running on iOS 8. They also know that I'm most likely to open one of their emails midday at 15 minutes to the hour (2:45pm, 3:45pm, 4:45pm) when I'm going from meeting to meeting, and that I'm most likely to clickthrough email and go onsite closer to the end of my daily meetings. With all of this information, the emails I receive are most often at 4:45. But my colleagues may receive their emails at 8:30am, 12:30pm or 8:00pm based on their individual activities and likelihood to click through. The result is a higher open/click conversion, which nets in a higher purchase conversion. Even further, they know that I'll open their emails quite frequently, but one friend in particular may only open once every two months. Because of this, the frequency in which we receive emails drastically differs, yet both of us stay engaged because the cadence matches what we've individually communicated through behaviors.
Doesn't Work:
The vast troves of marketing emails that I receive every morning between 5:30am and 8:00am go unopened unless they are of specific interest. Most are not, so most go unread.
In the best case scenario only 20% - 30% of your message recipients are going to engage with your triggered message, so why risk a lower rate – or worse, driving users to opt out – by ignoring what you know?
3) Test your messages in the short term; analyze metrics in the long term.
Triggered messages, like any other email and content experience, need to be tested. Having the right testing infrastructure specifically for triggered messages is key for success. If you're sending a re-engagement email with a discount, the best practice is to split users into different groups with different treatments, content and discount levels. This will give you the information you need in the short term to deploy a full trigger series that balances the quantity of responses and quality of action being taken in response. The goal is to engage, not to drastically reduce the value of your brand and product. But analytics reviews cannot stop there. The true test of success for triggered messages can only be seen over time. At Sailthru we allow our clients to perform cohort analysis over time, so that they can see the long-term value of users engaged with specific triggers. That 50% discount in a cart abandonment email may have driven high conversion rate in the short term, but if those users never purchase again, were they really worth it? Use a combination of both short-term tests and long-term longitudinal analysis to ensure that you're driving response without impacting value over the long haul.
4) Ask intelligently.
Triggers are based on a specific action (or inaction) taken, so calls-to-action must be related specifically to what the intuitive next step is for each and every given customer. When evaluating messaging provided by prospective clients, we oftentimes see multiple, competing calls-to-action leading to landing pages and in-app interfaces that are laced with multiple, competing calls-to-action. The result is often as disjointed as the CTAs themselves. We urge our clients to create desire through clear, focused CTAs that ask users to take a single action, rather than give them multiple potential paths. The action that defined the trigger itself is where you should be looking first. You should then take CTAs to the next level, by leveraging the data that you have on each and every specific customer. For example, if you're looking for them to download your app and they haven't ever accessed your site or opened email from an Android device, send a CTA specific to iOS.
Automation is just one piece of the puzzle and triggered messaging brings that to light in a big, bold way. If you're not meeting the goals that you've set, consider taking the personalized path.