So... what has 2020 taught us about customer loyalty?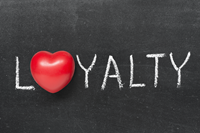 The reasons any of us shop in specific ways and stick to particular brands may be down to habit or, indeed, our senses of loyalty. Not to mention a need for a quality-assured product that we trust. But scarcity is a peculiar thing. It makes human beings act in strange ways.
We've seen people camping overnight in the cold for a chance to get the autograph of their favoured pop or sports star. I have even set alarms for the wee hours of the morning on countless occasions to join online raffles for the chance to get my hands on the latest and rarest pair of trainers (sneakers). But 2020 brought new levels of scarcity, and we all witnessed what lengths we were willing to stretch to get what we needed. We've all seen grown men and women fight over who gets the last packet of loo roll in the supermarket. Scarcity has also been the reason you may have decided to shop elsewhere; opt for another brand or bite the bullet and order your shopping online.
According to Digital Commerce 360 as of August, 130 days in 2020 exceeded $2 billion in online sales, compared with 2019, when only two days exceeded $2 billion in online sales outside of the holiday season. People of all ages will have tried new brands during the pandemic that they wouldn't usually have otherwise, entirely out of necessity and because the loyalty they have to certain brands isn't deep-rooted, it's borne either from habit or convenience.
The challenge for marketers this year was whether or not, in such a changed and unfamiliar landscape, we could rely on the loyalty of our customers. Do their functional demands outweigh their emotional desires? This is an important distinction for us to make; your customers either buy your products because they're driven by convenience and routine or because they actually prefer it, as well as the values your brand holds, over another. You are making the distinction between functional and emotional needs, which will allow you to structure your communications and your loyalty schemes adequately and in a more attractive way.
The key to combating this has always been giving customers what they want, delivering the right message to the right person at the right time. But over and above this, it seems that what consumers really want are loyalty schemes that reward their consumption across multiple brands, especially if those rewards are more in-tune with what they like. They want to be able to redeem points with their favoured brands, much like you would with your Avios or Nectar points. But the overall satisfaction from loyalty schemes is waning, most likely because we tend to do more to win new customers than surprise and delight existing ones. Don't think of loyalty as just another function of marketing. It needs to be the essence of the brand, and it's about how the business behaves. Rewarding loyalty is something that we all need to get better at doing; because the reality is without a good enough reason to stay, customers will move on.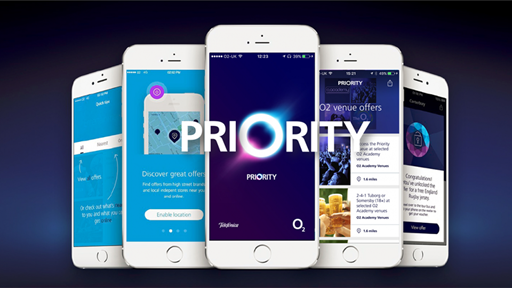 02 do a great job of constantly rewarding customers just for being customers
"47% of customers would take their business to a competitor within a day of experiencing poor service, and 79% would do so within a week." - Source: AccessDevelopment.com
Trust is also something we can't ignore, and it plays a significant role in the relationship we have with our consumers. It's the reason why we love M&S food homeware from John Lewis. We genuinely rate their services and products positively, and it's not just a habitual loyalty. It's the reason why shoppers flocked to Amazon during lockdown as the general perception is you can trust them - because of reviews and delivery timings.
However, consumers' trust is not quickly earned. It has to be developed over time, and with each interaction we make, carefully choosing the right channels to direct and manage that interaction. This is why the first interaction with our new subscribers or customers needs to be memorable. Set your stall out, raise the bar high and show them how valuable they are to you. The thing is they already know how valuable they are, so you need to show it. But don't rest on your laurels, after that first interaction keep the bar high. To do that, make use of their data. I know, I know I've played this record before. But it's a goodun. Making use of a customer's data doesn't just mean using their name in a subject line or pinging them a birthday message once a year. Take note of their buying habits and browsing behaviour, each of your customers is unique, and they want you to recognize them as such. Start treating them as more than just customers. Make them advocates, fans even! Fans will recommend, fans will protect and stand up for you, fans are more than willing to lend a hand, write a review and help you generate content.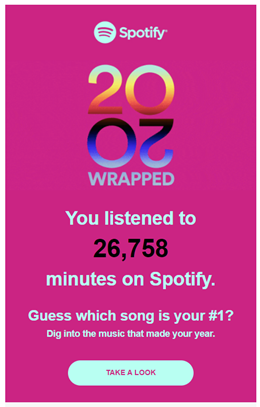 A perfect example of this is the Spotify "Wrapped" email. They harness what they know about each listener to generate content that resonates with their audience and compels them to share with their network
The data that you collect on a customer will help you to achieve this; there is no customer experience without it. Data-driven practices mean better results and more sustainable growth. A smart use of data can really make an impact and unearth the loyalty within your mailing list. Harness the tools at your disposal such as the value they hold, their engagement and RFM analysis; once you have these groupings, it'll be easier for you to segment and target them as individuals.
91% of consumers are more likely to shop with brands who recognize, remember, and provide relevant offers and recommendations. - Source: Accenture
However, targeting with email will not be enough. Countless reports tell us that email is still king of engagement, and most of your recipients will prefer and trust it above other channels and more crucially trusting it too. A savvy blend of multiple marketing channels, as well as pinpoint timing and relevancy, will enable brands to develop deeper bonds with consumers, helping to instill trust and ultimately, more loyalty.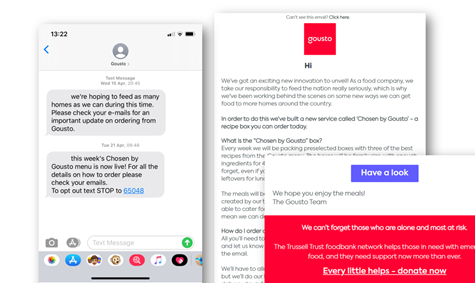 This example from Gousto box uses SMS to drive recipients to their inboxes to then encourage conversions.
When we earn that trust from a consumer, our jobs become more straightforward. Bartering over price and discounting are no longer critical drivers to get the sale. Customers willingly refer business, so we need to nurture that trust by rewarding existing customers regularly. If not, we'll find ourselves in a constant battle to win them back as they put their loyalty aside to try something new and different.