Text Message Marketing SMS or MMS – Which One Gets the Sale? [Case Study]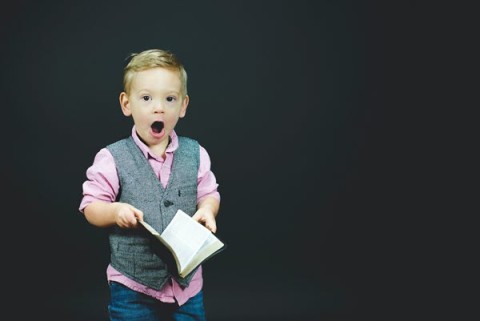 The business of advertising and marketing is constantly changing. As marketers and business operators, we are tasked with finding the most effective marketing channels and techniques. The current medium taking off for small and large businesses is text message marketing. With open rates of around 80%, it's no wonder why this form of marketing is booming in popularity.
Since text messages are one of the best ways to communicate with clients and customers, many business owners wonder which message form is best for their marketing needs and objectives – SMS or MMS?
As text message marketing continues to grow, the debate between which is most effective, SMS or MMS, also continues to grow. Of course, each has its own unique set of advantages and disadvantages, but does one of them really outperform the other?
What is SMS Marketing?
SMS (Short Message Service) provides a text-alone message. In other words, no pictures, images, or videos and is defined by the 160-character limit on all messages. Despite more contemporary innovations, SMS is one of the oldest and most widely used texting technologies.
Advantages of SMS
Extremely high open rates – generally above

98%

.

Open rates combined with affordable pricing make for cost-effective marketing.

Short, concise text messages make for better communication.

The majority of U.S. mobile phone service providers offer unlimited texting plans, in which case your customers won't have to pay extra to send or reply to an SMS message.
Disadvantages of SMS
160-character limit can hinder certain messages. If the sender wants to send longer messages, SMS will break the message into several shorter texts (under 160-characters). This can annoy the receiver.

SMS messages won't allow you to send videos or photos. This can limit creativity and visual marketing strategies.
What is MMS Marketing?
MMS (Multimedia Messaging Service) is an extension of the SMS system and allows the sender to attach media to their text messages. With MMS, you'll be able to send normal text, alongside all the pictures, videos, GIFs, or audio clips you want.
Advantages of MMS
MMS enables you to attach pictures and videos to your messages. This allows for more creativity and diversity in marketing plans.

"Unlimited" character limit. Depending on the service provider, this feature will allow the sender to send large amounts of text within one message.
Disadvantages of MMS
MMS messages cost significantly more than SMS messages – usually around 5-6X more per message.

Some phones – even some smartphones – aren't capable of receiving MMS messages. If this is the case, your receiver won't be able to view your message.

While the open rates are still great compared to more traditional marketing mediums, MMS messages have much lower open rates than SMS.
SMS vs MMS Text Message Marketing – Client Test and Results
I recently conducted a test to evaluate the effectiveness of SMS and MMS marketing. A message was sent to 5,400 SMS subscribers(2,700 each). The message was sent five different times on five different dates. The objective of the test was to discover which text message type provided a better click rate and conversion.
After conducting the test, I found that SMS provided a more consistent ROI than MMS. Of course, it's worth testing MMS, but SMS proved over and over again that it is the better converting type of text messaging. Not only did it convert, but it's also more cost-effective than MMS.
Best Practices for Text Message Marketing
Regardless of whether your team chooses to use SMS or MMS, there are a few can't-miss practices when it comes to text message marketing.
Get permission from the receiver.

Nobody wants to be bombarded with texts they didn't ask for. Ensure your customers know they've signed up for and are willing to receive text messages containing special offers, product updates, and any other valuable information in the campaign.

Get a brand-friendly shortcode.

This 5-6 digit phone number is easier for customers to remember and type in.

Be short, concise, and clever.

More often than not, concise messages are effective messages, making SMS an ideal messaging service.

Respond in real-time.

This is where AI and the use of an autoresponder can come in handy.

Provide an easy exit.

You want to keep your customers satisfied. That means giving them the ability to opt out of the SMS service at any time.
A Look forward at SMS and MMS Text Message Marketing
In the realm of text message marketing, SMS and MMS both have their place. In my own experience, I've found that SMS is ideal for quick, concise, and effective communication, while MMS is better for marketing campaigns requiring a visual aspect.
The study presented above, alongside others done similarly, has shown that SMS holds an edge over MMS. While results can vary based on your business's industry, most companies will fare better with SMS marketing as it consistently has higher open and click rates.
Of course, the best way to determine which text messaging service is right for your company is by conducting your own test. It's always encouraged to play around with the variables in each service, such as text, length, images, videos, etc. By comparing and contrasting the results from your own study, you'll be able to better accommodate your specific target audience's unique needs and objectives.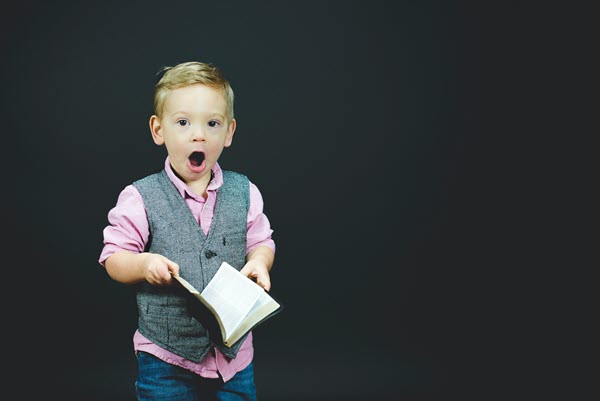 Photo by Ben White on Unsplash