The Mighty Millennials: Digital Marketing's Game-Changing Demographic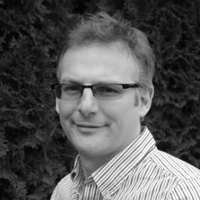 Last week, organic grocery giant Whole Foods announced its plans to open a low-cost grocery chain targeted at the millennial market. The concept, according to CEO Walter Robb, will be "unlike anything that currently exists in the marketplace," boasting "a modern, streamlined design, innovative technology and a curated section." In the same week, McDonald's—in an attempt to boost its falling popularity with the twenty-something set, revived its Hamburglar mascot complete with a head-to-toe hipster makeover. With two major players joining the race to capture (and retain) their share of the millennial market, media outlets and marketing professionals alike have called into question the efficacy of their tactics. Why the skepticism? All too often companies miss the mark when it comes to millennial marketing, due in large part to the mass confusion surrounding how to engage this elusive yet highly influential group.
How do you speak to "the selfie generation?" Well, for starters, don't call them "the selfie generation." Millennials comprise about 25% of the U.S. population, making them the largest demographic in the country. The sheer size of this cohort means they have big buying power and even bigger marketing potential. However, millennials present a unique challenge from a marketing perspective because they are more diverse, demanding and discerning than generations past. Millennials are the first digital natives; oversaturated with marketing messages since birth, they don't trust easily. They have mastered the art of sifting through the daily onslaught of competing promotions—processing, analyzing, critiquing, and rejecting. According to the McCarthy Group, an astounding 84% of Gen-Yers don't trust traditional advertising, speaking to the need for innovation when comes to millennial marketing.
If millennials are so distrustful of traditional advertising, how do they inform their purchase decisions? Tap into the millennial mind with these 4 digital marketing tips guaranteed to drive brand loyalty:
1. Email is not dead. While it's true that Millennials are checking their email accounts less often, the 2015 Salesforce State of Marketing report reveals that your young subscribers still want to hear from you in their inbox. In fact, most millennials have an email account solely dedicated to promotional content, with 95% of them subscribing to an email list after "liking" a company on Facebook. Since millennials admit to checking their social media accounts far less often than their email inboxes, it's all about the quality of your messaging and putting the right content in the right channel. Use email and social media in tandem to target your millennial shoppers, or better yet--combine the two for powerful results. Thanks to real-time behavioural marketing technology available today, marketers can now incorporate live social feeds and dynamic product suggestions into their email campaigns. The beauty of such features is that your social and product feeds are delivered in real time from the second your millennial subscribers open your email.
While Millennials may claim to place less importance on email communications, a recent article published by Marketing Land reveals that Generation Y is seeking "downstream, one-to-one contact with companies, whether for transactions, updates, customer service or other dialogues." According to the article, when given the option between communicating with a brand through email, in personal, postal mail, social media, phone, online chat or text message, "respondents overwhelmingly chose email straight across the board." Social media is a great platform for what AWeber calls "fun communication," a role that can be fulfilled with the help of brand ambassadors (more on that later), but email has proven to be most effective for more serious, personalized messaging.
One last thing-- before you deploy that next web or email campaign, make sure they're mobile responsive. With over half of all emails opened on a mobile device, it is paramount that your message renders well on screens of every size. When your messages aren't mobile responsive, text is skewed, images are a mess and links are impossible to click-- all to the detriment of your millennial engagement efforts. Still not convinced? 80% of subscribers will delete an email if it is not formatted for mobile viewing.
2. Digital Word of Mouth. Millennials are a nostalgic bunch. With the retro aesthetic seeping into their taste in music and fashion, it should come as no surprise that they also favor the oldest form of marketing in the book: word of mouth. Let's take a look at the stats. According to the Online Marketing Institute:
93% of millennials purchased a product after hearing about it from family or friends.
89% of millennials trust peer reviews more than claims by the brand itself.
93% of millennials read reviews before buying.
Peer groups are the lifeblood of the millennial generation; if their friends aren't wearing it, using it or talking about it, traditional advertising will have very little impact on their decision to buy. Similar to traditional word of mouth, millennials seek out online user-generated insights to "to compare products, services and even brands," according to eMarketer. Satiate the millennial's need to make informed purchase decisions by creating a hub for them to read and deliver feedback on your product and social media pages. Receive a bad review? Don't be afraid to keep it real. Millennials place a high value on honesty and will perceive your brand as being more approachable and authentic with a few bad reviews under its belt. Looking to score extra points with your Gen-Y shoppers? Always respond to reviews—especially the bad ones—and watch as their brand allegiance becomes stronger than ever.
3. Get millennial-aged brand ambassadors to hype up your brand on social media. In talks with Justin Bieber or Beyoncé for your next marketing campaign? Save your money and think again. Celebrity endorsements were wildly successful with the boomer generation, but do little to sway Generation Y. In fact, according to the Online Marketing Institute, 70% of millennials don't care about celebrity-endorsed products.
Brand ambassadors are becoming an increasingly popular way for companies to lend a human face to their marketing messages. They are particularly influential to a millennial audience who value real interactions and authentic engagement. The beauty of hiring a team of millennial experts is that they probably already exist within your current customer base; they're your brand's biggest cheerleaders, the ones who rave about your products and services across social media channels. The Millennial Consumer Study reports that 62% of millennials say they are more likely to become loyal customers if a brand engages with them on social media, making brand ambassadors your ticket to owning the market. Here's how to get started:
Find your most enthusiastic millennial customers via social media and equip them with free swag and exclusive company facts.
Give them a social media sounding board where their peers are most likely to hang out (90% of them are on Facebook).
Get them to post product reviews, pictures and suggestions to help their peers make informed buying decisions.
Sit back and watch as your brand reach spreads like wildfire.
4. Discount…or die. Also known as "Gen-Frugal," Millennials are savvy sale hunters who can't resist a good deal. In fact, discounts are so crucial to their buying decisions that 55% of them are willing to switch brands for a sale. So much for brand loyalty, right? In general, millennials don't care about brand names as much as their parents' generation. According to the Online Marketing Institute, "63% will purchase brands that aren't favorites if they're on sale."
But before you hit "send" on your next email campaign, make sure that you've chosen your words wisely. Millennial Marketing reports that Gen-Y wants deals, not discounts. They advise to avoid putting things on "sale" as this word is "the radioactive kiss of death." Millennials prefer to see the word "deal," as it connotes exclusivity and value for money. Can you guess the one instance in which 37% of millennials are willing to pay more for a product or service? It's when the purchase supports a worthwhile cause.
Millennial marketing can be a complicated endeavor. Combining powerful marketing cloud technology with the right expertise is a tried-and-tested pathway to impactful, multi-channel campaigns. If there's one last piece of advice we can leave you with, it's this: BE HONEST! Millennials are so over traditional marketing tactics, and have pretty much seen and heard every gimmick in the book. The more upfront and transparent you can be with them, the more loyal they will be to you. The next time you think about stretching the truth in your brand's web, social, or email campaign, reflect on these wise words from NUTIS Press Marketing Manager Barry Eisenmann: "Millennials do the research and will eventually find the dirt."
---
About: Paul Gordon is the Co-Founder & Managing Director at Bubblebox. Their "SmartBlock" technology offered by some of the world's leading marketing automation platforms enables marketers to easily tap into the millennial's desire for a deal. With SmartBlocks, marketers can display real-time discounts and promotions from their company homepage into the body of an email.
---
Title: The Mighty Millennials: Digital Marketing's Game-Changing Demographic
by
Paul Gordon,
Co-Founder, Bubblebox
About:
Email Marketing Strategy
Audience:
Email Marketers
Publisher:
OnlyInfluencers.com
Copyright 2015
,
Only Influencers, LLC