Trust and data privacy are more connected than ever. What are you doing to enhance them?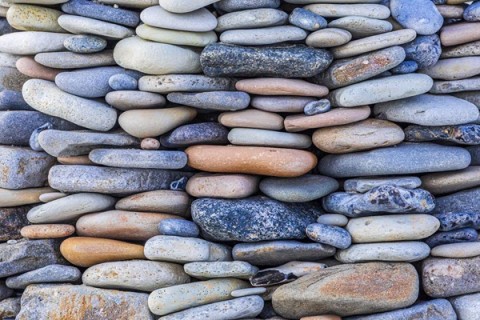 In the early days of mass advertising, customer trust was a tagline – "The most trusted name in widgets!"
But brands didn't do much to earn that trust or prove they had it. Thankfully, things have changed over the last 100 years or so. Data privacy and security are now everyone's concern, from IT to marketing, from compliance officers to the CEO.
One factor is the growing number of laws mandating data privacy (meaning consumers' ability to access and manage the personal data a company holds) and security around the world. Changing customer attitudes about data as a basis for trusting a brand is another.
Brands stand at the intersection of both trends. That's why to enhance trust and data privacy, we have to make trust-building a major email-marketing goal for 2023 even if we think we're already doing a good job.
But why email? It's the marketing channel that stands the closest to our customers. The customer's inbox is an intimate, personal space, and it's the best place to build and enhance trust.
The contrary consumer
It doesn't help that our customers are inconsistent about what makes them trust one brand over another. I see study after study in which consumers say they'll hand over personal data to receive relevant marketing messages or ads. Then, often in the same study, I'll see people say they don't trust brands to handle their data securely or let them decide how their data is used.
The growing number of privacy regulations means somebody is worried about how brands and data companies acquire, manage, use, and protect the data they hold and how little visibility consumers have had historically into that data black hole.
Still, no matter how inconsistent consumers might be with their attitudes about data, it's really in our best interest as email marketers to protect our customers' data privacy and security. Once we do that, our diligence becomes a trust-building factor, and email, of course, is the ideal channel to convey that message.
Building trust with Google's 3 Ms
Are consumers faster to engage but also faster to abandon a brand if we don't trust it anymore? What effects have we seen from the unrelenting parade of data breaches, changes driven by political upheaval, COVID-19 experiences, and expectations that our chosen brands' values match our own?
The most significant research has come – of all places – from Google, which surveyed thousands of UK and European consumers on their data privacy and trust attitudes, and from Ipsos, which facilitated the Google research and then polled its own survey base to assess American attitudes.
"When done in the right way, digital marketing can respect people's data choices while delivering value to brands and customers," Google's report said. "We found that people are happy to provide personal information to companies they trust, as long as they know how it will be used and what they'll get in return."
The Google-Ipsos study produced a report, Privacy by Design: Exceeding Customer Expectations, that details its "3 Ms" three key actions a brand can take to make their marketing more privacy-centric, effective and, by extension, trustworthy:
1 Make it meaningful: Personalized communications are more relevant and valuable. Collecting first-party data makes that happen, but prospects or customers have to trust companies to use their data as promised.
2. Make it memorable: Prospects or customers need access to what they shared, how they shared it and why you have it. It's important to let customers know what data you have on them and how you got it – if they gave it to you, you bought it from someone else or you collected it from their interactions with your brand. We all know consumers often forget they opted in, but it's the responsibility of the brand to help them remember.
3. Make it manageable: Give prospects or clients the tools to review, delete or add to their data. It's not just a nice-to-have anymore; Many data privacy and security laws now require this.
Here is a perfect place to bring email into the process. A report from MediaPost suggests using email to send "privacy digests," meaning messages that remind customers when and where they signed up or shared data and what permissions they agreed to.
The buyer's "circles of trust"
In the recent AtData-Maropost webinar, How to Build Trust with your Customers (watch the 37-minute episode), Manny Ju, of Ju Consulting, brought the trust-building conversation into focus for me when he talked about layered "circles of intimacy," a concept preschool teachers use to work with young children who are still learning how to interact in structured social situations like schools (sorry for the alliteration).
Like preschoolers, adult consumers trust the people in their innermost circles. As a new brand in a consumer's world, you stand in the outermost circle of trust.
What you can safely do and say changes as you progress toward becoming a trusted brand, and it needs to happen naturally. For example, you can't ask a new customer to immediately commit to a high-ticket purchase. Well, you can ask, but don't expect good results.
Building trust is a gradual process fraught with potential missteps. Showing your customers that they can trust you with their data is just one way your brand can move closer to the inner circle.
Using customer-journey or automated emails that reflect their data is another way to build trust. You are, in effect, putting your data assurances into practice, and this is what consumers say they want to see in your emails.
4 responsible data practices that build trust
Besides giving customers the tools to manage their data on their own, your own data practices can build or erode trust. Abide by these four practices to improve customer trust:
Don't collect data just to have it.

Collect only what you need to begin the customer relationship. When you need more, use progressive profiling to ask for it.
Don't share or sell data without the owner's permission.

Also, review your third-party contracts that govern data processing and security protocols. If you do sell data, know where it will go and how it will be managed.
Store the data securely.

Use storage services that comply with strict security protocols. Audit your data practices. Limit access only to those people who have a business reason to use it and review your in-house security procedures.
Delete the data when you don't need it anymore

. Data breaches happen when we don't properly handle, share, sell, store or secure information. Besides damaging the business and the people whose data was stolen or misused, a breach can erode trust and equity in your brand. Some big brands, like Target, can survive a data breach. Smaller ones are far more vulnerable.
Wrapping up
Trust is an elusive, sometimes an ephemeral, concept; it has a major real-world impact and not just for your email team. As I've outlined here, email can be your best tool to build and maintain your customers' trust, something that can help them continue to prefer your brand above all your competitors.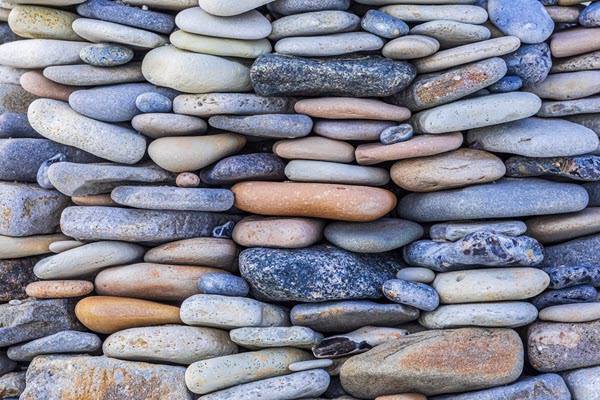 Photo by Zdeněk Macháček on Unsplash