Using Social Media to Boost Your Email Marketing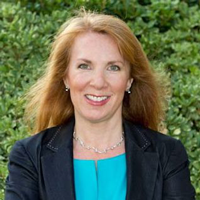 I'm often asked what I believe to be the number one way to connect email and social media marketing. Last month I tackled that question from the starting point of email. This month I'm addressing it from the perspective of social media.
Both connecting email to social and using social to strengthen and grow email matter because linking email and social media both ways is important. So if you have a strong or growing presence on Facebook, LinkedIn, Twitter or more, what's the best way to leverage it for expanding your email program?
Well, it rather depends on which social network we're talking about, but in a nutshell, here's the answer: Invite and entice your social community members to sign-up for your email program! (Duh, right?) Yet it's not what you do, but how you do it that matters and determines your success rate. Let's take a closer look at the how's of inviting email sign-ups and gathering email addresses from friends and followers on the big three social networks:
1) Facebook – the beauty of Facebook is you have a lot of screen real estate to work with, so be sure to develop a custom business page with a visually attractive email opt-in, e-newsletter sign-up, or other form of registration that gathers an email address. Logically the first response to ask a new Facebook page visitor for is a "Like", but as soon as they have liked you, you can display a page that explains the benefits they'll now receive by being connected to you in social media and also invites them to join your email program.
You invite them into email by offering valuable content accessible only when they sign-up, or just explaining the exclusive notices and treatment your email subscribers routinely receive. The point is, don't just go for the "like" (remember, you don't "own" your Facebook page – Facebook does!); gather a digital point of contact that is your gateway into longer, more personal messaging.
2) Twitter – Twitter is a little different. You have some real estate to post links or opt-in invitations on your Twitter profile page, but not as much room or depth as on Facebook. So on Twitter, use your tweets themselves to invite, entice and explain the benefits of opting-in to your email. People need to be gently reminded there are multiple ways to get the best deals, exclusive offers and information from you, but don't over-hype it.
Rather than tweet an invite to sign-up for your email list, tweet a link to the free report, application, widget, game or services trial sitting behind a registration that requires email address. Promote the benefit - what's in it for them - of your content and services, not what's in it for you. And do so at least once a day, but not so much that your promotional tweets vastly outnumber your helpful conversational status updates.
3) LinkedIn –LinkedIn offers some powerful and unique features – like groups, discussions and events -- for business people that are also great places to promote your content and embed links to your email sign-up and lead capture pages. Of those three I think the most powerful is events. Keep in mind, an "event" can be a webinar, tele-seminar, tele-summit, or other virtual point-in-time gathering that requires minimal investment but is a fantastic list-builder.
Almost anyone registering for a paid or free webinar, tele-class or other virtual gathering knows they must provide their email address as a condition for receiving access information. So, start routinely planning free or low-cost events and promoting them on LinkedIn (as well as Facebook and Twitter) and watch your email list grow throughout the year.
Of course, we're rarely limited to just a single way of doing anything, although we may have to tackle one way at a time. Those ready to fully leverage and integrate email, social and content marketing are ready for this. If you're feeling unsure of where to start, I invite you to request a free Emarketing Strategy Session with me.
What else? How do you use social media to strengthen and grow your email or other marketing channels?