Why I'm celebrating a thrilling/humbling moment here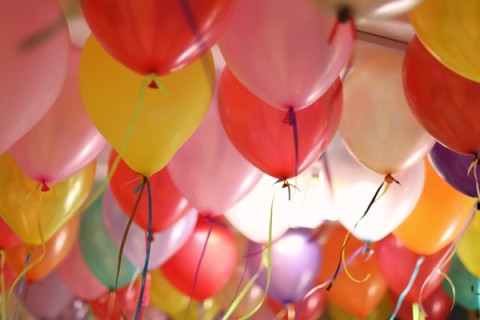 I had another topic queued up for my regular Only Influencers (OI) post, but I hope you will indulge me as I switch it out for some late-breaking news.

I just received the ANA-Email Excellence Center's annual Thought Leader of the Year Award – an honor already bestowed on several long-time OI members in previous years and one for which I have been a judge and committee head off and on since its inception. But I never thought I would be a recipient.
The ANA-EEC presented this award along with the Stefan Pollard Email Marketer of the Year award at its annual Email Evolution Conference in Washington, D.C. So why am I talking about another email organization's conference here on OI?
Because the two organizations have a deep crossover in membership and dedication to the email space. Also, I believe some of the thought leadership I've brought to OI through my blog posts here, my contributions on the email discussion list, and conversations during our weekly members-only OI Zoom calls helped shape my commitment to thought leadership in email marketing.
It's also about what I have learned here on OI. Since my first email from OI email back in 2015, the journey here with some of the smartest people in email has taught me much. Not only about email but also about the generosity of this community.
The OI-EEC connection
The OI and EEC are joined in the mission of lifting all boats in our community to teach, mentor, and inspire.
If you're relatively new to OI or email marketing, you might not know that many of OI's veteran members also were involved in EEC since its early days. That's when a group of email marketers came together to found the Email Experience Council.
At that time, it was the only organization devoted to educating and advocating for email marketers and the email industry. Many of us in OI met through EEC's committees, activities and annual conference, such as OI founder Bill McCloskey and OI General Manager and long-time EEC presenter Jeanne Jennings.
OI-er Loren McDonald got the ball rolling when he was named the first recipient of the Stefan Pollard Award in 2011, named to honor the memory of a man many of us admired as a marketer, educator and all-around phenomenal human being. The EEC spun off the Thought Leader Award from the Stefan Pollard Award in 2014 to honor vendor-side marketers.
In Stefan's spirit, this year's winner is Kelly Haggard of Synchrony Financial. She's a true marketer, bringing innovation to her company and driving more relevant connections with end-users. Stefan would have been proud of the work Kelly has enabled.
Winning is gratifying – and very humbling
After coming in as runner-up for many years, I was not expecting to win, especially given the field of other contenders for the award. I have stood on the shoulders of many of these great people and learned so much.
But it did happen, and I was deeply honored to claim a place alongside like previous Thought Leader Award winners and fellow OI-ers Dela Quist (2022), Kath Pay (2021), Matthew Vernhout (2019), Chad S. White (2018) and my mentor, David Baker (2016).
Why thought leadership flourishes in email
Now that those first moments of disbelief have passed, I want to reflect on why thought leadership matters enough to deserve its own award. Especially in a world where we're deluged with everybody's opinions, commentaries and thoughts in everything from tweets to blog posts and podcasts to LinkedIn essays.
1. We welcome each other's opinions. First, I think our industry, whether you think of it narrowly as email or more broadly as digital technology, is incredibly receptive to thought leadership, even (or especially) when it comes from our competitors.
That's one of the great things about OI as a stand-alone organization, and the EEC, which is part of the Association of National Advertisers now. And it's a hallmark of our industry, too. We compete hard against each other in our work. At conferences, we often debate everything under the sun. But, at the end of the workday, we're buying each other drinks and dinner.
2. The field is open. Our industry has always been incredibly welcoming for thought leadership. You don't need to pass a test or get certified or accredited to find a forum where you can express an opinion.
If you have a distinct and well-supported viewpoint, you'll find an audience, whether it's a blog, podcast, webinar, newsletter, conference speaking session or some other venue. As long as you respect others' opinions and can show evidence for your position – and you're not just parroting what you hear from others – somebody will listen.
What our industry is looking for is people who are smart, kind and humble, who want to share what they have learned in order to help all marketers succeed instead of hoarding it. This has been my guiding principle for all the work I have done.
Let's keep working to improve email
I want to acknowledge the great email marketers who were nominated along with me this year. As I mentioned above, I have worked with many of them over the years, both professionally and in email advocacy, and each one of them would have been a worthy winner:
Yanna-Torry Aspraki (EmailConsul)

Nick Cantu (Oracle)

Al Iverson (Kickbox)

Rajesh Jain (Netcore)

Jeanne Jennings (Email Optimization Shop & Only

Influencers

)

Jenny Maglio (Laughlin Constable)

April Mullen (Braze)

Altaf Shaikh (ListEngage)

Karen Talavera (Synchronicity Marketing)
I'm so honored to be in that class of people who keep working to help our industry as a whole become smarter and more effective – here on OI and in other organizations I participate in. You do have to put the work in, whether it means producing content that will interest and benefit others, attending meetings and conferences, or even reaching out in the industry to mentor and develop future thought leaders.
At our best, we help each other succeed – which benefits our companies and makes us more valuable employees – and we raise the standards for everything email touches. In other words, we all win when we all do better.