Friday Pitch Day Winner: LiveIntent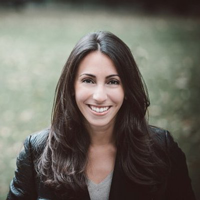 LiveIntent works with 450 brands and 750 publishers to deliver marketing to 92MM people, not pixels, every month. This week, we announced a partnership with Salesforce Active Audiences.
Active Audiences from the Salesforce Marketing Cloud is the industry's first journey-based advertising platform. With Active Audiences, marketers can act on a single view of the customer across all of the places they run ads – email, web, social, mobile, apps and video. The platform integrates with Facebook, Twitter, and now LiveIntent to enable marketers to shape their digital advertising based on a customer's entire experience with their brand.
By integrating with Active Audiences, we are able to empower Salesforce Marketing Cloud customers to utilize their first party data in a way that was not possible, until now. Those customers will be able to reach segments of their CRM data with a display ad in other people's newsletters.