Friday Pitch Day: Retake Control of Driving Your Site Traffic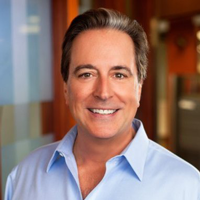 If you're a marketer heavily dependent on display ads for revenue, site traffic isn't just important – it's everything. Many companies today rely heavily on social media to drive that traffic, and if that's you, we ask:
What happens when – not if – the algorithm(s) change?
Will the powers-that-be in social media find favor with your content? Will you find yourself front and center in the feed, or hidden behind pictures of someone else's vacation or last night's extravagant dinner? Not knowing is unacceptable; you need a consistent, repeating stream of traffic and PostUp has created the Creating Traffic Revenue (CTR) Program to give that to you.
The CTR Program is the only full-service email marketing offering designed for marketers, publishers and media companies addressing 4 key areas:
List Growth: You can't engage customers or subscribers you don't have! A consistent, repeating traffic stream starts with continuously collecting as many subscribers as possible, and refreshing that list regularly.
Automation: Your program should require minimal effort to produce and maintain, allowing you to strategize and measure. This is key to higher ROI.
Optimization: Your emails should be easily viewable on any device and dynamically personalized to your users. Optimization is the central component to driving open rates and open-to-click rates.
Monetization: Open up a whole new revenue stream by advertising in your email program – monetize the engagement experience.
Whether you have a mature email program or none at all, the CTR Program can maximize your ROI. If you need a traffic stream you can control or want a to introduce a new revenue stream, contact me for more details!
Robin