The Best Drip Marketing Automation Tools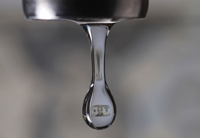 Anyone have any experience or knowledge of Drip? Looking for an easy-to-use tool that's cost effective and that will alleviate stress between my team and IT. GetDrip came recommended.
GetDrip.com is good, used it in the past for some stuff. Solid product. Customer.io is another good one, well respected and a great founder. SendWithUs.com should probably get a look too, heard good things.
---
Haven't used Drip but I have used AutoPilot (https://autopilothq.com/) and found that platform to be pretty robust and solid for what it is. It has a lot of integrations and capabilities.
---
Adding to this list: Vero (http://www.getvero.com/) Nice solution, free trial, no code writing requried.
---
Some time ago the folks at Zapier (awesome blog!) published a pretty good review of 25 drip campaigns systems. Worth a read: https://zapier.com/learn/ultimate-guide-to-email-marketing-apps/best-drip-email-marketing-apps/
a
---
Title:

Best Drip Marketing Automation Tools
About:
Drip Marketing Tools
Audience:
Email Marketers
Publisher:
OnlyInfluencers.com
Copyright 2015
,
Only Influencers, LLC