The Best of the Friday Pitches: June Edition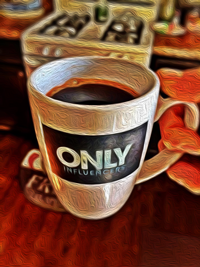 Each week, the Only Influencers members get to pitch the membership on their latest and greatest tools, services, and studies. Here is the June edition of the Best of the Friday Pitches:
Hi Influencers,
This week I released a live proofreading service integrated into my Gmail-based email marketing service, GMass. A user can click the "Proofreading" button before sending a campaign, and in about 10 minutes, a real live human editor will correct and improve the email campaign. The editors improve word choice, sentence structure, and organization, along with correcting for mechanics like spelling, punctuation, and grammar.
In the future, I plan to also have my editors be able to fix broken links, optimize oversized images, and assist more in design elements of a campaign. My editors are standing by 24 hours a day, Monday through Friday.
See:http://www.gmass.co/blog/live-email-proofreading-mail-merge/
---
Not so much a pitch as some smart email copy tips
http://emailpixels.com/email-marketing-experts-top-copy-tip/
With great contributions from many list members, including Parry Malm, Gretchen Scheiman, Jordie, Chad White and Karen Talavera.
It's a quick read…. which seems to be the top tip too.
---
New case study on how using email verification at the point of capture w/ E-POS delivers a better outcome for loyalty programs.
https://kickbox.io/case-studies/pwt-group
---
I'm pleased to announce that the BlackBox app is now live:http://blackbox.email/

ESPs use our database of ~430mm toxic email address to avoid risk and retain more customers, our new app is another way to do that.

As opposed to just being able to access our data on-premises, ESPs can now upload individual files, or incorporate our API into existing their processes, and easily enable quantitative and qualitative risk assessments of email files.

Note only does the app give more options to existing customers, it also makes testing so much easier...so feel free to reach out if your company would be interested in a free trial.
---
We at Fresh Relevance have extended our personalization suite with the new Site Editor. The same personlization and recommendation elements can be used in email campaigns, triggered emails and website. Site Editor allows email marketers to easily drag-and-drop the same elements onto the website as they use in email marketing.
Not being able to make immediate changes to the website is one of the biggest sources of frustration for marketers working in online retail. The Fresh Relevance Site Editor gives marketers total control over what content is presented, and how and where it is displayed to website visitors, all with easy to use drag-and-drop functionality.
Using the Site Editor, marketers simply drag and drop 'slots' onto a web page and populate them with dynamic and relevant content including Fresh Relevance's extensive range ofreal-time personalized SmartBlocks. You can choose from the full range of real-time personalized SmartBlocks includingProduct Recommendations,Social Proof,Twitter,PinterestandInstagramIntegration,Coupons,Animated and Static Countdown TimersandWeather Tools.
For more information, see here:
https://www.freshrelevance.com/blog/give-marketers-total-control-of-the-retail-website-with-site-editor?utm_campaign=only_influencers
---
Our turn!

AudiencePoint is excited to announce Audience-Optimizer!
What is it?
It is a Deliverability tool!
How does it work?
Not all abandoned email addresses are being used as spam traps. Even though these addresses may get through validation and hygiene, the inactivity from these addresses counts against you in your deliverability reputation by the Mail Box Providers or ISP. AudiencePoint can identify the addresses that can negatively impact your deliverability and the ones that don't. The application uses REAL ENGAGEMENT DATA from our global data pool of over 2 Billion user profiles. AudiencePoint's data pool updates its data constantly. As soon as a quarantined email shows any engagement activity across our data pool, it is re-added to your audience file.Learn more
http://audiencepoint.com/audience-optimizer/
---
Hi Influencers. We're game for a Friday Pitch!
1300% ROI from Targeted Facebook Ads Using Customer Purchase History
RightStufAnime.com- the largest distributor and e-retailer in North America of anime specific products - did a two prong test of our Facebook Custom Audience solution and saw a 13x ROAS.
Clickherefor case study.
---
Iterable's latestUser Engagement Top 100 Reportdiscusses the messaging strategies of themobile gamingindustry. Although we focus predominantly on push notifications, we point out that none of the games asked for email addresses.
We're curious to know your thoughts: Why haven't mobile games adopted email as a marketing channel? Do you anticipate this changing in the near future? How could mobile games effectively coordinate email and push to engage users?
Read the full report and give us your feedback! Link:iterable.com/uetop100-gaming-report
---