The Friday Pitches: August Edition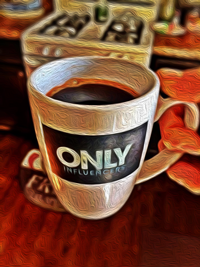 Every Friday the members of Only Influencers get to pitch their new products and services. Here is a sample from the last month.
From Aaron Smith:
"We have some exciting news to share from the Lift Science and Shaw + Scott teams. Lift Science is now Shaw + Scott Labs: http://www.shawscott.com/labs. The Labs team will continue to be focusing on deep technical integrations, software solutions, and data science offerings. Some of our specific offerings include:
Email Archiving, Send Time Optimization, Platform Connectors and API Consulting, Geomapping, Advanced Retargeting Solutions
We are thrilled to be joining the Shaw + Scott team who just jumped from 2369 to 781 on Inc 5000 list this week: http://on.inc.com/2bhrmya
If you'd like to find out more or engage with us on a project, you can reply to me directly or through our contact page: http://shawscott.com/contact-us

---
From Zoe Beath:
Vision6 is running a webinar covering creative ways to combine email marketing with social media, we hope you can join us!
http://www.vision6.com/resources/webinars/
Creative Ways to Combine Your Email and Social Media Strategies
Email and social go together like bacon and eggs, Netflix and pizza, Daeynerys and dragons (you get the idea).
There's a reason the most successful brands are across many channels - they're able to connect seamlessly and offer a consistent experience to their customers.
There are hundreds of ways to integrate your email and social efforts, but in this webinar we will show you some of the more creative and inspiring ways, including how to use video to promote your newsletters on Facebook, and how you can get creative with your social cover photos to grow your email lists.
Date: Wednesday 7 September, 2016Time: 2.30pm PST (30 min)
---
From Andrea Bridges-Smith:
We have another hot, fresh episode of the Email Marketing's Grave podcast artisanally handcrafted just for your earbuds! This week we have "The Data-Driven Marketing Nerdapalooza" where we discuss with Tableau how to get better at data analysis, an area that very few of us have ever had formal training in! It is as much fun as you could possibly have discussing data analysis, with an extra dollop of fun on top, just because we like you.
http://www.postup.com/email-marketing-grave-podcast
---
From Anne Mitchell:
With email more and more crossing all borders, we recently completed (although it will always be updated as we receive new information) our material on how to comply with international email marketing and privacy laws. Mind that this is an overview, not an in-depth analysis, although it does contain links to all of the various applicable laws around the world that we could find:
http://www.isipp.com/resources/email-marketing-and-privacy-laws-and-regulations-around-the-world/
We also have compiled (think I mentioned it here before, but in case not) info on how to comply with the EU - US privacy shield:
http://www.isipp.com/resources/how-to-comply-with-the-eu-us-privacy-shield/
And, of course, there is (and has been) info on how to comply with CAN-SPAM and CASL there as well.
---
From Rebecca Phillips:
Here's a fun blog post that my team worked on for the Email Design Workshop, with the team at MailUp (several of whom are Influencers, too) — it's perfect for all of you Olympics fans!
Olympic Email Design: 5 Ways Brands Are Leveraging the Games
http://emaildesign.beefree.io/2016/08/olympic-email-design/
---
From Neil Berman:
Delivra Q3 Release is Live!
https://www.delivra.com/new-delivra-platform-improves-behavioral-targeting-tracks-browse-history-advanced-segmentation/
---
From Robert Massa:
Not so much a pitch rather more of a proud share that Bounce Exchange was named:
#1 FASTEST GROWING SOFTWARE COMPANY IN AMERICA
and
#1 FASTEST GROWING COMPANY IN NY
See the press below:
http://www.inc.com/tess-townsend/inc5000-2016-new-york-bounce-exchange.html
http://finance.yahoo.com/news/bounce-exchange-named-1-fastest-125500655.html
---
From Bridgette Darling;
I would like to promote a fun piece of content Adobe Campaign released yesterday— Teaching the Email Marketer How to Fish. This conversational piece was done in collaboration with several email experts and Influencers, including:
Karen Talavera, Synchronicity Marketing
John Thies, Email on Acid
Simms Jenkins, BrightWave
Jason Kelly, LiveIntent
Priya Bransfield, Email Consultant
Laura Atkins, Word to the Wise
Jordie van Rijn, EmailMonday.com
Chat White, Litmus
David Daniels, The Relevancy Group
David Weatherbee, Physician's Desk Reference
Adobe experts: Jen Capstraw, Business Consultant; Kevin Potter, Business Consultant; Andrew Barrett, Director of Global Deliverability; Michael Sciano, Manager, Acct. Management
Hope you enjoy and another big thankful to everyone who collaborated with myself and the team on this!
---
From Ajay Goel:
For the last year, I've been working on my startup called Wordzen. www.wordzen.com
It's a plugin for Gmail where you can have your emails written for you, by my team of on-demand editors.
They will either compose your email based on your shorthand notes, or they can edit/proofread what you've already written, or you can record yourself speaking in freeform, and they will turn your voice note into a professionally crafted email in perfect English. After the editor is done, the email goes into your Drafts folder, or is sent for you if you choose.
Service has been free since inception -- I'm just trying to build a user-base, and then hoping to monetize eventually. Anybody that needs to reply to a lot of email, this should save time, especially the voice feature. I've found that it's a lot less mentally taxing to talk in free-form than to have to type in proper English, so that's where my editors can save you time and make you more productive!
---
From David Rangel:
In case you are interested, yesterday we published a new User Engagement Teardown of the Hillary and Trump campaigns. This follows the one we did back in October. Some interesting stuff for email marketers. You can see it here:
https://blog.iterable.com/things-are-heating-up-hillary-vs-trump-78f2a7972c21#.uln1ksnf1
---
From Michael Johnston:
There are probably many on this list who were affected by the Mandrill upheaval earlier in the year. According to MailChimp, there were 800,000 Mandrill accounts as of February, and they all had to choose between taking a paid MailChimp account or finding a new provider. We wondered where all those users went or whether they stayed, so we took a look at our own data and published our findings here:
https://medium.com/notablist-blog/where-did-all-the-mandrill-users-go-8eb27bfdd74e