EU Data Reform: Processing and storing data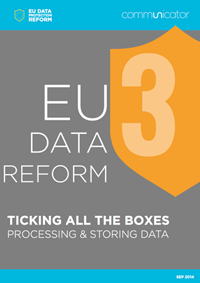 This guide will cover:
The changes that will be introduced in relation to processing and storing consumer data.
How the changes will impact the way you currently work.
A wider view including an in detail example of how the changes will impact a typical retail multi-channel strategy.
by Communicator Corp