LiveIntentional Weekly: How to be the 'Jon Snow' of Marketers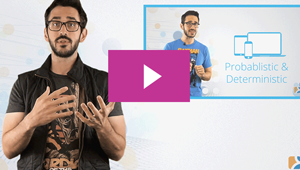 The Relevancy Group's "State of Identity Management Report" recently revealed that when it comes to driving actual revenue, deterministic data pays like a Lannister.
But when two of the biggest platforms for leveraging deterministic matching at scale, Facebook and Google, are "walled gardens" that don't pass back performance data, it can leave marketers feeling like Wildlings trapped on the other side of the wall. .
That's why this week, Only Influencer's partner LiveIntent explaining two ways you can go all 'Jon Snow' and take your data beyond the wall while still scaling. Direwolves not included.