LiveIntentional Weekly: How Verizon's Acquisition of Yahoo! Impacts Google and Facebook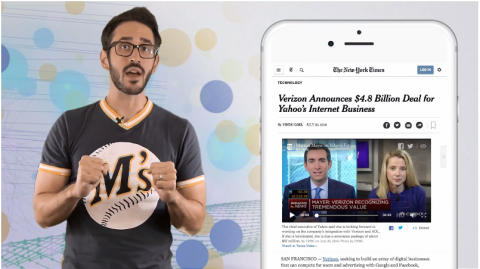 After a long rumored courtship, Verizon finally pulled the trigger, acquiring Yahoo! for the sum of $4.8 billion dollars, raising questions about whether this move would put the massive telecom company in a position to turn Google and Facebook¹s digital media duopoly into a triopoly (which, we've just recently learned,is not just a more boring version of Monopoly).
But how exactly does this change the game? And who gets to be the Top Hat?
This week, Only Influencer's partner LiveIntent takes a look and the moves Verizon still needs to make to change the board and take on Google and Facebook – without having to use it¹s "Get Out of Jail Free" card.