LiveIntentional Weekly: The LiveIntent Integration with LiveRamp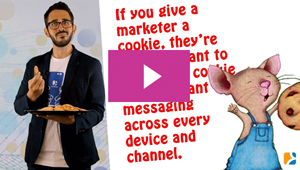 Ever wish your cookies were actually people?
Not the yum-yum type cookies, but the cookies that you use to identify and target consumers across different channels like Third Party Web Sites, Search, and Social Networks.
Those cookies are great, but because they're tied to browsers on devices like Smartphones, Tablets or Desktops, and not people, reaching consumers across all these different devices and channels with consistent messaging is really difficult.
This week, Only Influencer's partner LiveIntent is taking a brief commercial break to explain how their integration with LiveRamp can help connect your cookies to real people in an untapped display channel and keep your cookie-based marketing strategy from crumbling.