LiveIntentional Weekly: What's the Difference Between Probabilistic and Deterministic?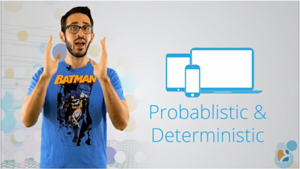 According to a study done by the IAB, "Internet time" is divided fairly evenly among multiple devices, creating a major problem for marketers who have been relying on cookies to aggregate and target online audiences. So the question becomes, "How do you reliably target audiences across multiple devices when cookies don't work?'"
This week, Only Influencer's partner, LiveIntent, sets out to answer that question by explaining the two solutions that have emerged as the frontrunners for targeting customers across devices - Probabilistic Models and Deterministic IDs – and why neither is quite good enough.
By accepting you will be accessing a service provided by a third-party external to https://onlyinfluencers.com/