Your Email Marketing Plan For The Holidays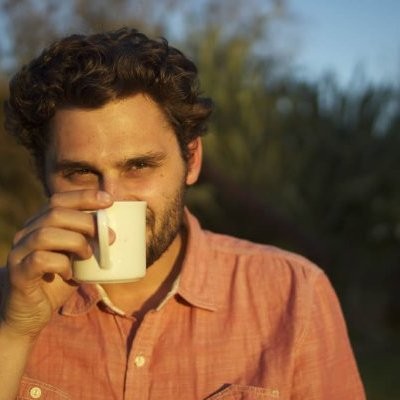 (The following is the executive summary of a new report: "2016 Holiday Email Marketing Report" from Mailcharts. Download the full report here.)
Email marketing is crucial to your holiday success. Online sales reached $89.01 billion in Q4 2015 with email marketing driving 20% of that revenue. Online retailers know that email marketing is big business: email volume increased by 23% in Q4 2015 (compared to Q4 2014). Expect to see a similar increase in email volume during Q4 2016. Do you have a solid plan for the most important time of the year? Here's our view on exactly what you should do. Let's go!
Make a Big Splash on Weekends With Eye-catching Promotions
If you plan on sending promotions during the weekend, make sure your offer is very appealing in order to stand out. During the holidays, the percentage of emails sent on weekends with a promotion increases. The below graph shows email volume (in blue) mapped against emails containing a promotion (in green).
The below graph shows the percentage of emails that are promotional. Notice that where the above chart dips (lower volume on weekends) the below chart spikes (higher percentage of emails are promotional).
Entice Customers With Percent-Off Discounts
Offering subscribers a "percent off" is by far the most popular promotional strategy during the holidays.

Note on the methodology: For "free shipping" to be considered a promotion it has to appear in the subject of the email. This helps avoid false positives where an email footer might contain a disclaimer mentioning something about "free shipping" which would otherwise skew the results.
There's some research on promotion percentages-off versus dollars-off, called the Rule of 100. The Rule of 100 states that when something costs under $100, percentage discounts seem larger than absolute ones. For goods over $100, absolute discounts seem larger than percentage ones.
The 3 most popular discounts offered by IR1000 companies are:
It's interesting to note that only 7% of emails used a percentage discount that was not divisible by 5 (e.g. 14% off instead of 15%). Spice things up with a non-factor-of-5 discount!
Mention Promotions Early In Subject Lines
Nearly 60% of Q4 promotions are first mentioned in the subject. Not only that, most promotions are mentioned within the first 14 characters.

Want to make sure that subscribers are aware of your promotion? Mention it early in the subject line. Even if they don't open the email, your offer might still register with them.
If you want to stand out, make sure to craft a catchy subject line (that perhaps includes emojis ❤️ ?).
Also, remember to use short, clear, subject lines and lean heavily on the preview text to support your email's subject.
Expect Heavy Promotional Competition Between Black Friday Through Christmas
The most heavily discounted time of the year remains December 26 onwards. Companies do not offer higher discounts during Black Friday than at other times of the year—they just send more emails.
The email space gets particularly competitive between Black Friday and Cyber Monday where nearly 60% of all emails are promotional.
Optimize for Gift Cards
Gift cards have been the most requested gift for 9 years in a row. Your subscribers might have received money (e.g. Visa, Amex gift cards) they can use to purchase your merchandise. You might also be selling an item they really want that they didn't receive as a gift. This is your chance to market to them—before the heavy discounting begins!
"Too Many" Promotions is up to You
The right mix of promotional-to-non-promotional email will vary for each and everyone of us.
Take
Chubbies Shorts
for example. They barely send promotional emails—and that's how they plan to keep growing! (
Watch the video
.)
It's important you understand how your competitors market to their subscribers. While you don't want to enter into a "promotion war", you also don't want to be left behind as your competitors rake in the big bucks.
If your business environment allows you to be moderately promotional, aim to mimic the approach taken by Under Armour and Birchbox. Each sends more promotions from Black Friday through Christmas, but it's a seasonal ramp up—not the status quo.
Finally, let's take a look at
Pottery Barn
. Notice how close to 100% of emails are promotional once November rolls around.
We see a similar behavior with
Uniqlo
.
Emails sent by
ProFlowers
are almost entirely promotional.