A Better Subject Line in 60 Seconds (10 1/2 tips)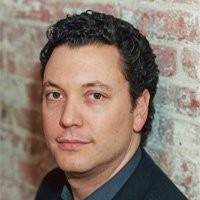 Your email subject line. It's an invitation, a front door, a salesperson, an ambassador. It's important, to say the least. Here are 10 ½ tips to make your subject line Don Draper not Al Bundy, caviar not tofu — in a word: better.




7. Don't be repetitive: Even if last month's newsletter had a killer subject line, chance are you're better of not repeating it. New is good.
7 ½. Don't be repetitive: See what I mean? Are you even reading this sentence?
8. Find the controversy or intrigue:
Give people a reason to open that email by focusing on something memorable, shocking, intriguing or just plain outrageous (unless you are, say, the White House or a health insurer). For example:

• Eating French fries makes you healthier
• 10 reasons why the stock market will collapse in 2015

• Introducing the 4-Hour Workweek
9. Make sure the rest of the email doesn't suck:
As @Copyblogger puts it, "There's something special in this jaded digital age about being invited into someone's email inbox." Don't take that invitation or granted. Your subject line is only as good as the email that follows it.
10. Never stop testing and thinking:Do A/B testing, look at what competitors are doing, look at open rates and other metrics, bottom line results, read relevant blog posts and studies, and keep a log of subject lines you like. "Don't stop thinking about tomorrow…"
Stay Informed
When you subscribe to the blog, we will send you an e-mail when there are new updates on the site so you wouldn't miss them.