The Ho-Ho and Ho-Hum of this season's Holiday Email Campaigns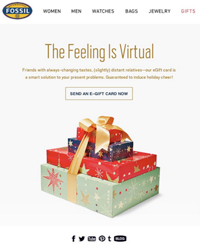 As we start a new year, let's take a look at Christmas emails past. The 2013 holiday season was filled with promotional emails galore. Here are a few that caught my attention.
Black Friday Subject Lines
I'd like to give a shout out to these companies with subject lines that set themselves apart from the rest of the crowd:
Betsey Johnson
A Black Friday Offer You Can't Refuse
Bon-Ton
Get your BLACK FRIDAY list ready | Over 500 Door Busters
Ready, set, click! Shop 500+ Black Friday Door Busters online.
$100 COUPON ends tonight! Black Friday Round
Current Catalog
❸ ❷ ❶ Black Friday Triple Offer Starts Now
e.l.f.
☻☺☻☺☻☺☻ bbbbbbbbBBBBBLACK
Ethan Allen
Black Friday Goes Red: Are you ready?
(I'm a sucker for alliteration...)
Fisher-Price
Black Friday Frenzy! 20% Off, Plus FREE SHIPPING!
(interesting how both the e.l.f. and Hartstrings subject lines were exactly the same; Hartstrings showed up first in my inbox...)
Hartstrings
bbbbbbbbBBBBBLACK!
Imagine Toys
Tech the halls
(and in true J. Peterman style...)
J. Peterman
Unequivocal Blackness Today - Up to 67% Off & Free Shipping.
Jared
Gift Ideas She'll Definitely Take A Shine To + Free Overnight Shipping!
Judith Ripka
Bling in the New Year with Judith Ripka
Magic Cabin
Black Friday savings with all the fixings
(This gave me an idea for a subject line for a Black Friday reminder email: A second helping of Black Friday sales)
Nasty Gal
BLACK OUT—40% Off All Black Everything!
Nicole Miller
Don't Go Cold Turkey - Shop Our Sale. Up to 70% off.
The Container Store
Oh! Oh! Oh! FREE SHIPPING on Stocking Stuffers
Both Ikea and Mod Cloth had similar headlines with a play on words that captured both the immediacy of the offers and their value:
Ikea
Seize the days
Mod Cloth
Seize the deal
Mod Cloth also wins points for including content as well. The subject line – Feast your eyes on 5 Black Friday Tips + our fab 50% off sale! – says it all.
And now for the emails that made my list of nice and not so nice...
Ho-ho
Fossil earns extra points for a compelling subject line – The feeling is virtual – and copy that pays off the concept, which is promoting e-gift cards.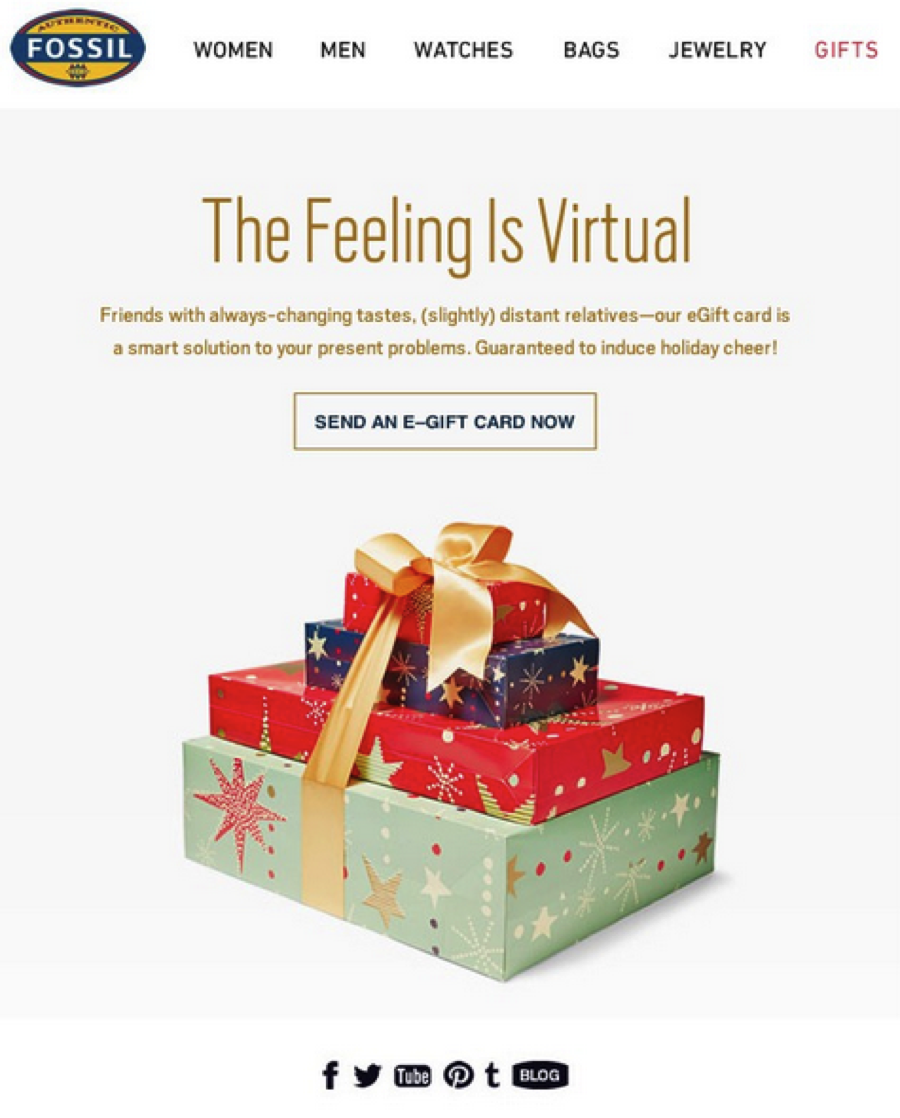 Ugg also ties in its subject line – Looking for the perfect gift? You're getting warmer – with clever copy: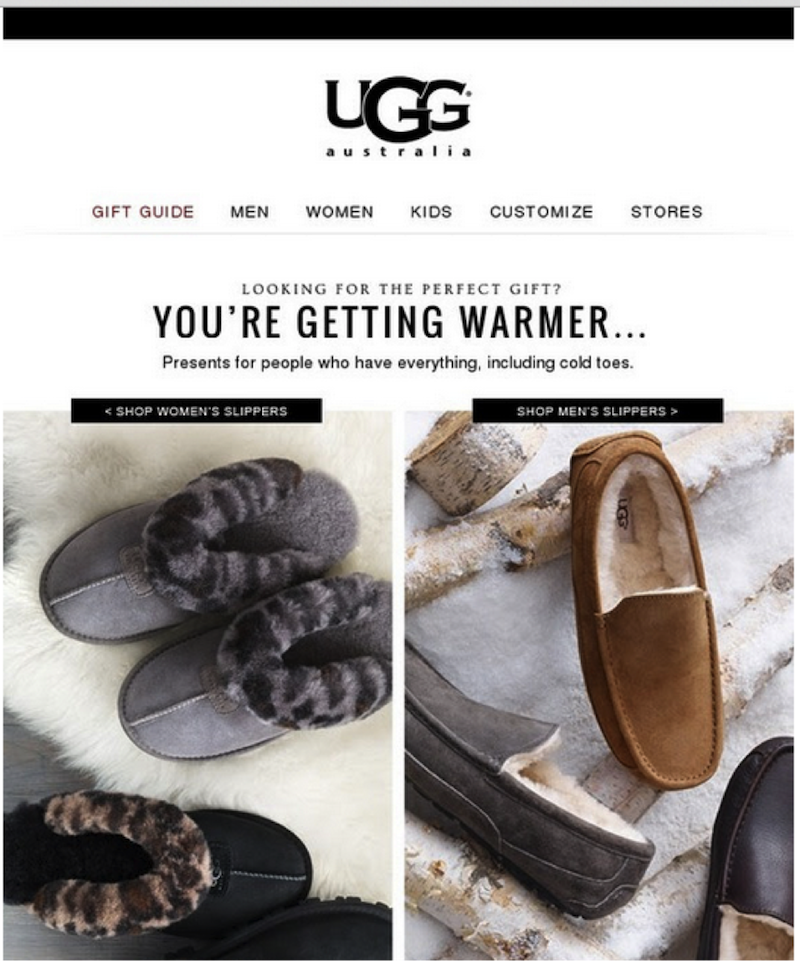 Nordstrom also slips in a cute email selling slippers: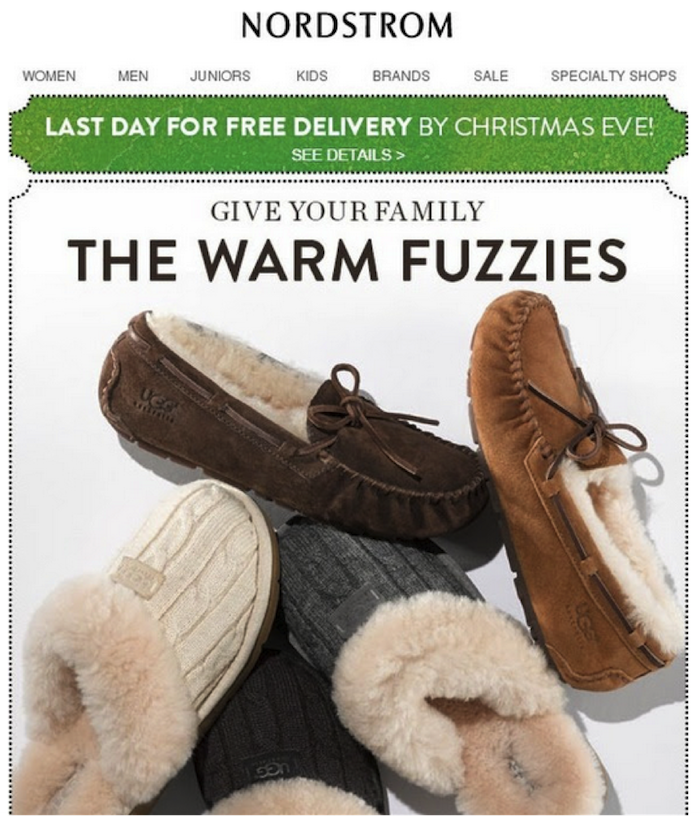 Vineyard Vines manages to tie in product to the holiday with both subject line – Check it out! New Sport Shirts are in... – and headline/imagery: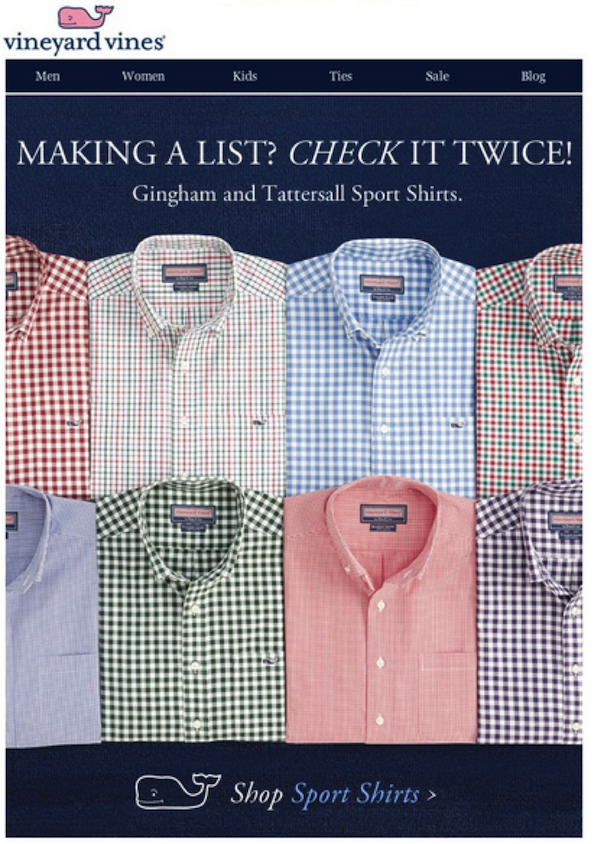 Tiffany brilliantly builds on its brand equity (See? I told you I like alliteration):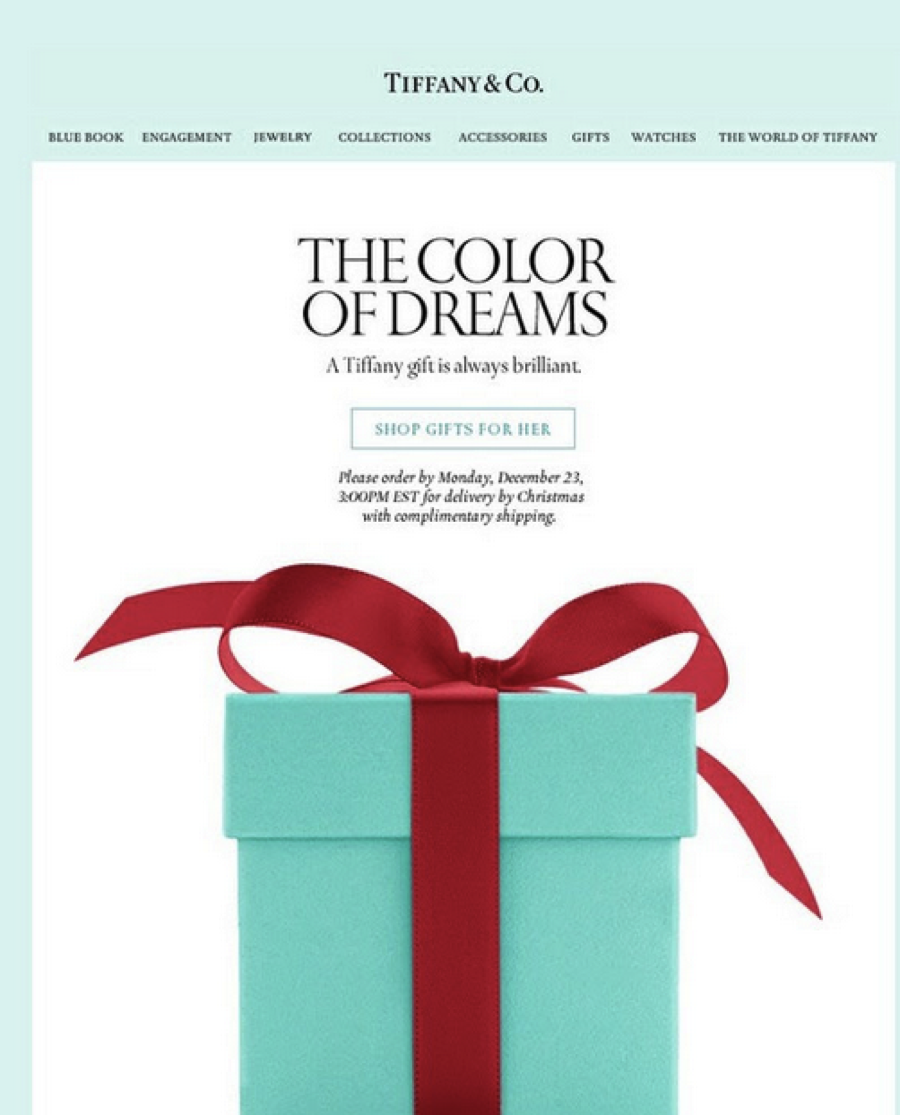 And Dwell Studio puts a clever spin on last-minute shopping: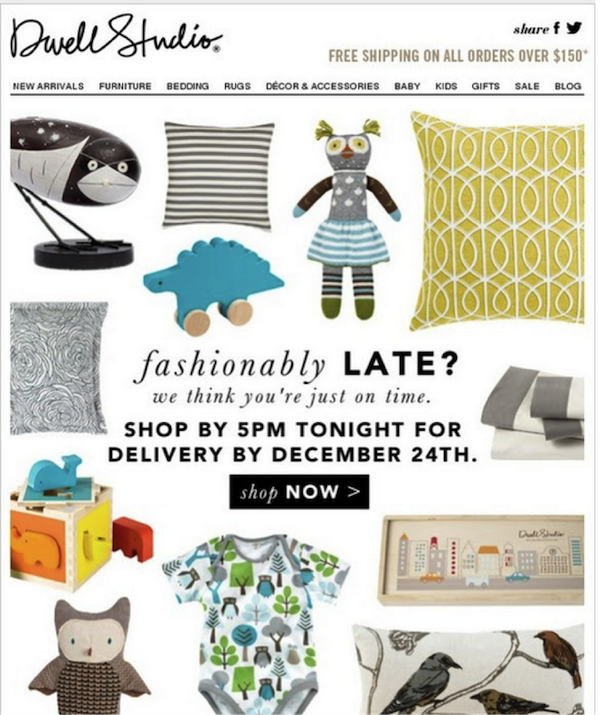 These emails use compelling design to convey Christmas messaging. Nicole Miller keeps you coming back with its 12 Looks of Holiday:
Shopbop promotes its holiday boutique with a unique visual: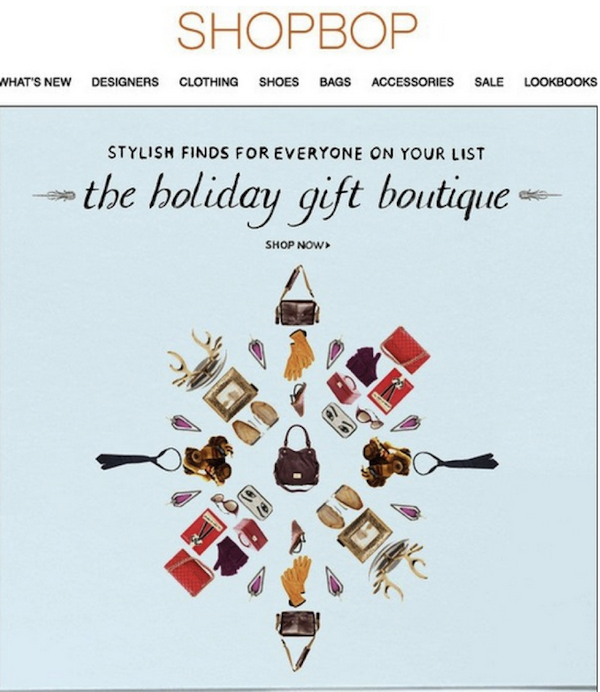 And J.Crew separates itself from the rest of the pack with this simple email:
Ho-hum
Here are a few emails that left me scratching my head. I think Bergdorf Goodman confused Christmas with Easter: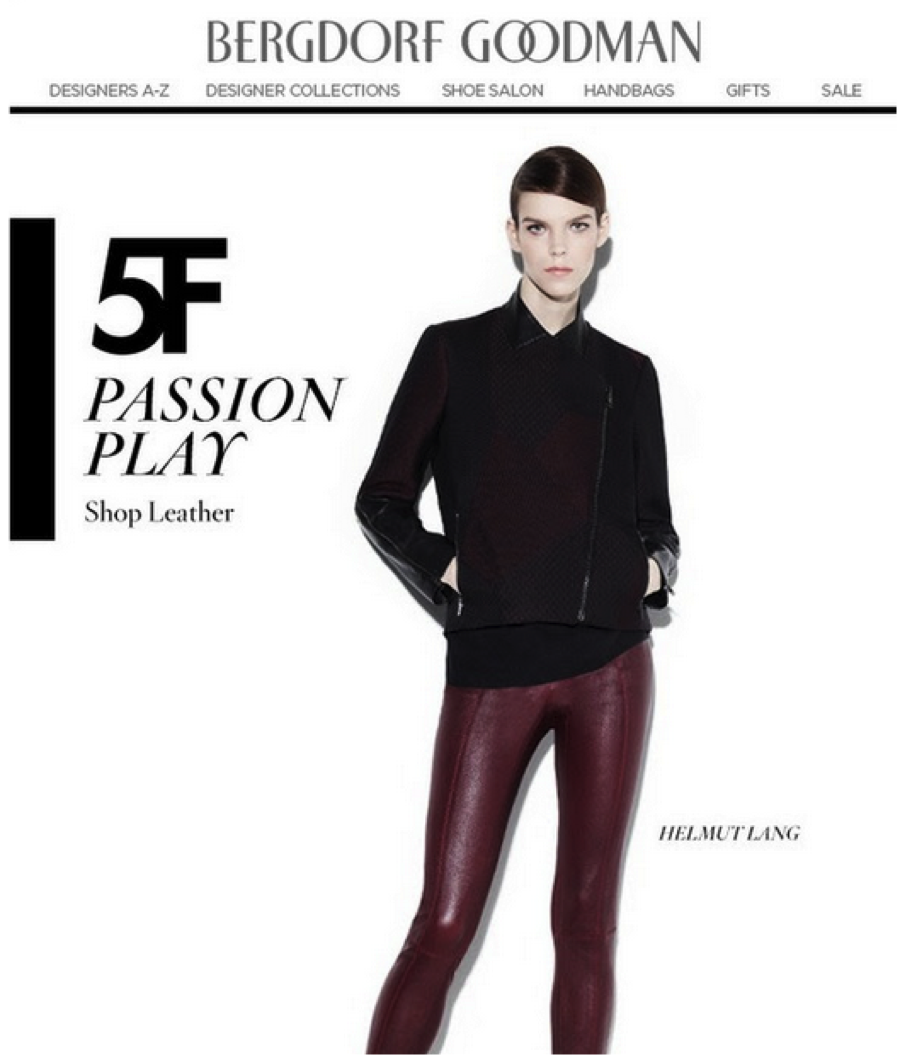 Neiman Marcus missed the mark with this one: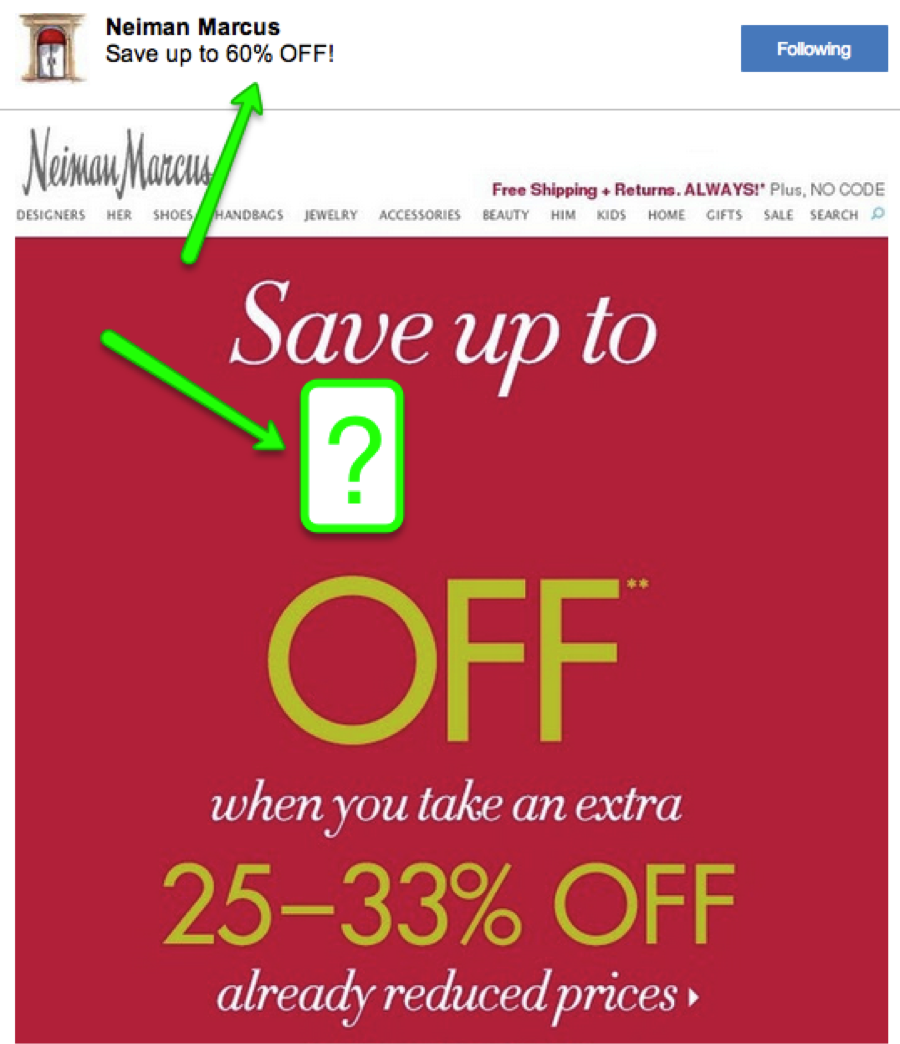 And Bumble and bumble lives up to its name. This email had me pulling out my hair over the headline: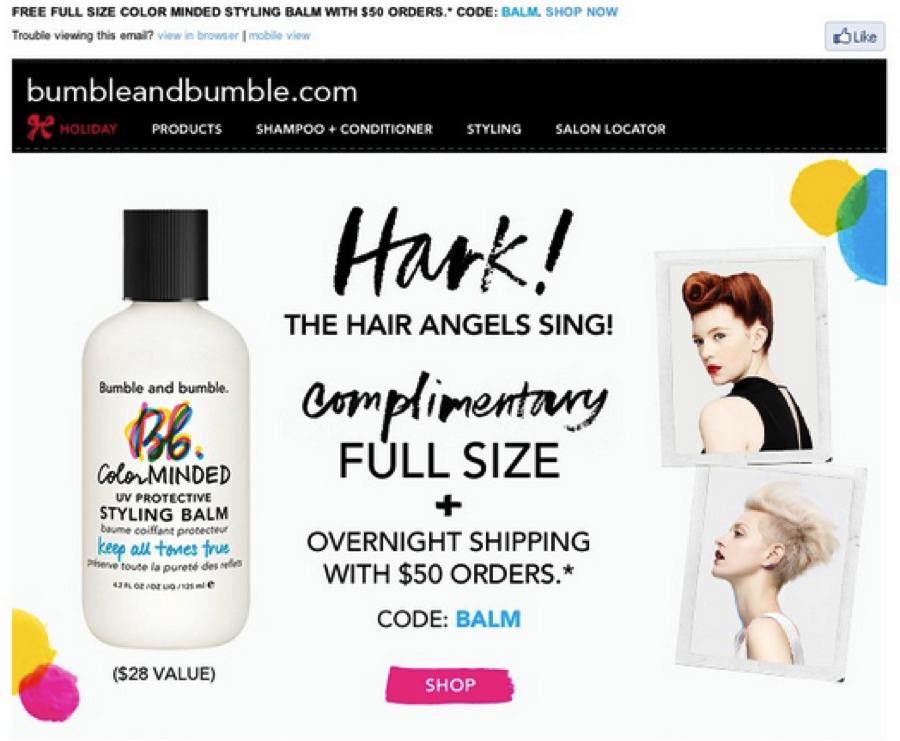 Now that Christmas 2013 is behind us, what are your New Year's email resolutions for 2014?
Stay Informed
When you subscribe to the blog, we will send you an e-mail when there are new updates on the site so you wouldn't miss them.