Job Board: Candidates and Opportunities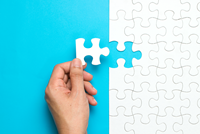 Only Influencers has set up this temporary job board to help email marketing professionals who are looking for work during this difficult time. All email marketing professionals, not just members of the Only Influencers community, are invited to participate.
Special thanks to Ada Barlatt who is helping us manage this!
Questions? Reach out to jeanne@onlyinfluencers.com.
Looking for work? Have a job to fill?
Use our online form to submit a Job Seeker or Job Opportunity Post.
Job Seekers
Jenny Corcoran
LinkedIn profile: https://www.linkedin.com/in/jenny-corcoran-68378389
Email: jennymcorcoran@yahoo.com
Location: Atlanta or remote
My name is Jenny Corcoran and I am an innovative marketing leader with 6 years of experience delivering exceptional email marketing campaigns in 10+ email service providers including Salesforce Marketing Cloud, IBM Watson, Marekto, and Eloqua. I am a process-oriented, highly motivated and collaborative professional bringing expertise in email marketing, project management and campaign strategy. Available immediately to take on an exciting new challenge in the world of email marketing and marketing automation.
Meredith Konrad
LinkedIn profile: https://www.linkedin.com/in/meredithkonrad/
Email: meredithkonrad@hotmail.com
Location: Chicago or remote
I love being able to tell stories with numbers. I'm especially skilled at lead & demand generation, managing projects & building relationships. I have a can-do attitude and enjoy learning new technologies. I'm skilled with most CRM and email platforms. I have a background in sales and marketing, and I'm looking for an opportunity where I can continue to grow.
Nicola Selenu
LinkedIn profile: https://www.linkedin.com/in/selenu/
Email: nicola.selenu@gmail.com
Location: Dublin, Ireland
15+ years professional experience in Digital Marketing. 10 years in Email Marketing & Deliverability, Anti-Abuse and Email Security. Multilingual (Italian mother-tongue, fluent written and spoken English and Spanish) who performs well in multi-national environments. BSc & MSc in Experimental Psychology, proven expert in Communication and Public Speaking. Deep know-how in Email Marketing. Social Engineering and Anti-Abuse.
Experienced and Referenced in editorial environments as Editor and Writer about High-Tech, Internet, Marketing and Psychology. Passionate about Trust & Safety, Fraud Prevention and Investigation. Excellent problem solving skills and quick learner. Self-Starter, Dedicated, driven and respectful of deadlines. Challenge lover. I've been Senior Deliverability Consultant for Groupon International and ContactLab.
Amari Clements
LinkedIn profile: https://www.linkedin.com/in/amaric
Email: amarirc@yahoo.com
Location: Sydney, Australia, Atlanta or Remote
In 6 months I improved eBay Australia's open rates by more than 50%. Hello, I'm a email marketing specialist with ecommerce, B2C, and B2B experience. I'm a resourceful, reliable, and results-driven professional who focuses on accurate segmentation and personalized messaging. Platforms used include Salesforce Marketing Cloud and Eloqua. Some of my skills include A/B testing, journey builder, automation studio, HTML/CSS and Ampscript. I'm also looking to grow my technical skills if the opportunity presents itself.
Arthur Sweetser
LinkedIn profile: https://www.linkedin.com/in/arthur-sweetser-05aa92/
Email: asweetser1@gmail.com
Location: New York, NY
A growth driven enterprise sales leader with a track-record of scaling e-mail marketing companies. These include 250ok, edatasource, e-Dialog, 89 Degrees. A seasoned track-record of developing and closing enterprise business on 7 figure annual goals. My email background includes direct contact experience with 100s of brands, agencies and ESPs.
Douglas Meierdiercks
LinkedIn profile: https://www.linkedin.com/in/douglasmeierdiercks/
Email: dmeierdiercks@gmail.com
Location: San Francisco, CA
Sr Manager / Director role with Marketo + SFDC integration. Must be B2B mid-market or enterprise focused company in San Francisco. $140k+.


Jodi Wearn
LinkedIn profile: http://linkedin.com/in/jodi-wearn
Email: jwa0412@gmail.com
Location: Atlanta, GA; long term remote
A creative, strategic and results-driven B2B product marketer with 20+ years of experience. Key areas of expertise include brand awareness, product strategy, messaging and positioning, storytelling, sales enablement and public speaking. I am looking for a Marketing or Product Marketing leadership role in an organization with market-leading products and a strong global presence.
Nicholas Papandria
LinkedIn profile: https://www.linkedin.com/in/npapandria/
Email: nick.papandria@gmail.com
Location: Indianapolis, Cincinnati, Louisville, Remote
I'm a 15 year digital marketing veteran with a specialty in Customer Lifecycle Management & Account Based Marketing/ Marketing Automation. I've been a campaign/project manager, professional agency wrangler & copywriter. I have 10 years of experience working in a distributed workforce across the US, 5 of which being a remote employee myself.
eCommerce Professionals Impacted by COVID-19
Adam Rose, April 2020
Adam, an eCommerce Recruiter, is maintaining this spreadsheet of people looking for work. There are no placement fees and you are welcome to contact candidates directly. Not email-specific, but there is some overlap. Thanks Adam for letting me share this!
Brook Anderson
LinkedIn profile: https://www.linkedin.co/in/brookelanderson
Email: anderson.brookel@gmail.com
Location: Cincinnati, OH or remote
I'm seeking full-time employment as a Marketing Automation or Email Marketing Manager or Director. Experienced in B2C, D2C, & B2B. Multiple Marketo certifications as well as in the process of getting my certifications from the American Marketing Association and Digital Marketing Institute. Background includes managing the full lifecycle of digital marketing from planning, designing, executing, and analyzing complex campaigns in highly regulated industries, etc.
Sandra G. Tang
LinkedIn profile: Tanghttps://www.linkedin.com/in/sandragtang/
Email: Sandra.J.Tang@gmail.com
Location: NYC, am flexible for WFH or on site
I have 2 years Email Marketing experience in various industries. I'm responsible for the life cycle of the email from concept, execution, to post performance metrics analysis. The Email Service Providers I know are: Salesforce Marketing Cloud Email Studio, Listrak, Sailthru and Mailchimp. My most successful project is Cyberweek where Open and Click Through rates were over 8% and we hit revenue goals.
Fatimat A.
LinkedIn profle: http://linkedin.com/in/fatimatadelabu/
Email: fbadelabu@gmail.com
Location: New York, NY or remote
I am a CRM Marketer with industry knowledge in auto and luxury consumer goods. I've worked on the brand side (Oakley, Sunglass Hut) and on the agency side (working for Lord and Taylor, Mercedes Benz and Chicos).
I consider myself a project manager with a strong sense of process, communication, influence and time tracking. I am versed in Analytics, Adobe Creative Suite, CheetahMail.
Thomas Brown
LinkedIn profle: https://linkedin.com/in/thomas-brown-664235b
Email: tbrown@elucidttechnologies.com
Phone: 702.271.5868
From strategy to execution, I roll up my sleeves to get the job done. My background combines marketing and technology in industries including finance, travel, entertainment, and energy.
I've managed marketing strategy and execution for email, SMS, social, in-app, push communications programs for startups and global brands. I've also lead UEX and marketing operations for major e-commerce websites, B2C and B2B iOS/Android apps.
Lastly, I'm adept at getting the best out of remote domestic and offshore teams, large and small. I am looking for a company where I can contribute to success and offer creative solutions to difficult problems.
Mark Feldman
LinkedIn profile: https://www.linkedin.com/in/markjfeldman/
Email: markjfeldman2007@gmail.com
Looking for senior-level marketing role with a focus on growing a company's brand, business, and revenue through branding, strategic and tactical marketing, content, channel marekting, events, demand creation, lead generation, and PR.
Sandra Taylor
LinkedIn profile: https://www.linkedin.com/in/sandra-taylor-b242976
Email: sandra.gtaylor@yahoo.com
My background is in email marketing in the retail industry though I'm open to other industries since I think the skills are very transferable. I have managed personalized communications across email, SMS and push and have been responsible for everything from strategy to execution. I have lead CRM efforts across multiple brands for those 3 channels. I have also managed teams from as small as 3 to as big as 20.
I am looking for a director level role in CRM/email. Ideally I would like to be located in the Dallas, TX area (or remote) but am open to other locations for the right job.
Great News! Travis is now Head of Deliverability at Warrior Media!
Travis Wetherbee
LinkedIn profile: https://www.linkedin.com/in/travis-wetherbee/
Email: traviswetherbee@gmail.com
My entire Seattle office was just axed as part of a workforce reduction plan at IQVIA. My background is in the email deliverability field with experience as a Postmaster at Hotmail for 2 years. I have experience working with several ESP platforms including Strongview, WhatCounts, Port25, Sendgrid, Lyris, Sparkpost and Salesforce Marketing Cloud.
I am looking for a email deliverability manager/director role in the Seattle area. I would prefer a remote position if the position were located our of state. I have plenty of experience working from home as I have done so for the last 6 years with IQVIA as well as with Strongview.
Jared Chase
LinkedIn profile: https://www.linkedin.com/in/jaredrchase/
Email: Jared.chase@gmail.com
I am Boston based, looking for my next opportunity and wanted to ask the OI community for a bit of help. I've spent a career in email on both the brand side (Staples), ESP (remember e-Dialog!!??), and agency/partner space (89 Degrees). I most recently come from Coherent Path where we were focused on helping retailers with meaningful personalization at scale.
What do I want in my next gig? The jury is still out but I would love the opportunity to pull the strings on a program on the client-side again, or consult/guide accounts in a strategic role at an ESP/agency. Willing to relocate for the right gig.
Job Opportunities
Marketing Manager -- Email & Analytics
Kaplan
Location: New York, NY
Kaplan is looking for a self-motivated and energetic individual with a high level of initiative who thrives working in a fast-paced digital environment to manage email campaigns optimization. This results-oriented role will track and report on email marketing campaigns and oversee deployment. To be successful in this role, you should have experience with leveraging email KPIs, be comfortable with processing and analyzing marketing data, researching consumer behavior and exploring market trends and opportunities. The position requires strong analytical skills and ability to provide thought leadership and best practices for successful campaign execution and optimization. Ultimately, you will help us report and execute on a data-driven email strategy and target our audience through successful campaigns.
Associate -- Email Marketing
J.Crew
Location: New York, NY
Reporting to the Senior Manager of Digital Marketing for J.Crew, the Email Marketing Associate will work on the email marketing team to drive online and in-store revenue for J.Crew. This person is responsible for deploying daily emails, helping to manage a rigorous testing agenda, executing regular A/B tests, and reporting on email performance. This position will have exposure to all aspects of email marketing and help drive the overall marketing effectiveness at J.Crew. In addition to the email marketing channel, this position will help manage the local channel. Expertise in email marketing at an eCommerce or retail company, with a demonstrated passion for the J.Crew brand, is preferred.
Email Communications Specialist -- Marketing
NVIDIA
Location: Santa lara, CA
NVIDIA is looking for an experienced Email Marketing Lead to join our Digital Marketing Operations team based in Santa Clara, CA. In this role you will help marketing partners across NVIDIAs various enterprise business units to implement and deliver highly effective lifecycle, loyalty, and lead generation based email campaigns. You will own all aspects of the enterprise email process from development, testing and measurement.
Email Coordinator
ektello
Location: Maitland, Florida
Strategize, develop, and implement cross channel marketing automation via segmentation from CRM integration; utilizing personalization through field merges and dynamic content to increase engagement. Manage cross channel campaign development and execution including content coordination, template management, testing, optimization, production workflow, scheduling, segmentation, quality assurance, and reporting.
Manager, Email Marketing
iZotope, Inc
Location: Cambridge, MA
iZotope is looking for an Email Marketing Manager to help us take our ecommerce and education-focused email program to the next level. As a key member of the Go-To-Market team, you will lead strategic, cross-functional projects to enhance customer communications, steer backend system build-out, and grow program revenue.
Various Opportunities
Pepipost, a Netcore Product
Nothing has been posted online yet, but we have the scoop! This established email company, a member of the Only Influencers community, is moving into the US marketplace and they are looking to hire 6 full time positions, including one (1) VP or SVP of Sales, four (4) Directors of Sales and one (1) VP of Marketing or Product Marketing. Contact them directly via their website to inquire and let them know you saw the job opportunities here on the OI job board.
Manager, Email Lifecycle Strategy
Axon
Location: Seattle, WA
You'll work with the VP of Performance Marketing and partner with the SDR team, product marketing, marketing ops, and engineering team to run Axon's mid-funnel campaigns that drive marketing pipeline. You'll own lead lifecycle programs with the goal of converting known prospects to MQAs, all the way to customers! You'll work closely with marketing ops to understand the impact of our marketing programs and help make decisions on where we should invest our resources next.
Senior Manager, Lifecycle & Email Marketing
Coursera
Location: Mountain View, CA
Leading Coursera's Email Marketing efforts is a unique opportunity to set and drive the global email communications strategy to 45M+ registered learners and meaningfully impact the company's growth. In this role, you'll develop strategies to activate, retain, and convert learners in our core consumer business; incorporate promotion of our degree, certificate, and enterprise offerings into the learner's email journey; and evolve our program towards a learner-centric lifecycle approach.
You will benefit from strong cross-functional partnerships with Coursera's Data Science, Product, and Engineering teams, as well as other groups within Marketing & Communications.
Marketing Automation Lead
CARFAX
Location: Centreville, VA
When was the last time you bragged about where you work? At CARFAX, we do it every day. Why? Because we're proud to work for a company with a strong mission and trusted brand. We're proud to work with like-minded people who care about what they do and work hard every day to deliver their best. We've created the type of company culture where the term, "work- hard play- hard" is taken to new heights. Everything from annual company outings, to monthly new hire happy hours and being a dog friendly work place. And don't forget about the gear! Every day you will see CARFAXers walking around the office sporting CARFAX t-shirts, hats, backpacks and more. Are you looking to join a company you'll be proud to show off? If so, take a detour from the daily grind and apply today!

The best way to describe our marketing team is innovative, collaborative and creative! The Dealer Marketing team creates and delivers powerful campaigns to our dealer clients and necessary reporting to our Dealer Business Unit with the important goal of putting CARFAX products into the hands of our dealers!
Email Marketing Manager
Crain Communications
Location: New York City, NY
This is an amazing opportunity to lead all email marketing initiatives for GenomeWeb. We're looking for a data-oriented marketer to grow subscribers and increase active subscribers and conversion rates. This role reports directly to the Chief Marketing Officer and collaborates with internal teams on all email marketing programs.

This position would start as remote from home and then be based in downtown Manhattan office once we are working in office again.
Senior Marketing Manager, Real Estate Marketing
WeWork
Location: New York City, NY
The Senior Marketing Manager is responsible for managing day-to-day Property and regional Marketing efforts for the Atlantic region*. As part of the US, Canada and Israel (USCI) Marketing team, the candidate will be a creative thought partner to the Atlantic Sales team and play a central role in translating the WeWork brand with our real estate industry partners. The role will support the Atlantic sales team in developing marketing plans and translating through local execution through a wide range of events, creative initiatives and various marketing tactics
Global Campaigns Digital Marketing Manager
Amazon Web Services (AWS)
Location: Seattle, WA
The Global Campaigns Digital Marketing Manager implements and executes global digital campaigns, including the successful build, launch, and analysis of email, web, social, and paid media campaigns across various geographies and languages.

Our ideal candidate has led the building, deployment and activation of digital campaigns as part of global, integrated initiatives; while driving a vision for how global campaign deployment helps achieve business goals; and defining and implementing best practices across an enterprise organization.

Strong preference for someone to sit in Seattle or San Francisco, but open to these additional locations for the right candidate: virtual US. Relocation assistance within the US.
VP/Head of Marketing
SparkPost
Location: Washington, DC
The Head of Marketing will have overall responsibility for all facets of Marketing and will craft the Company's marketing strategy, and lead execution to drive profitable growth. You will lead a multi-faceted marketing organization including demand generation, email and digital marketing, content marketing, PR, events, social media, website and marketing operations. You will work closely with Sales, Product, Product Marketing, Engineering and Data Science to fulfill the Company's strategy and deliver Operating plan goals including revenue and profit.
Email Marketing Coordinator
Los Angeles Kings
Locatoin: El Segundo, CA
AEG and the LA Kings seek a Coordinator, Email Marketing. The LA Kings Email Marketing Coordinator will be responsible for assisting in the set-up, maintenance, execution and reporting of email marketing campaigns for the LA Kings. The individual will support the Business Intelligence department by building reports, coordinating email campaigns, assisting in the analysis of purchase behavior, web behavior and other special projects as assigned.
Email Deliverability Specialist
Lirio
Location: Nashville, TN
As an Email Deliverability Specialist, you will lead our efforts to ensure optimal email deliverability and in-box placement for our clients' email sends. You'll work with the Customer Ops Squad to provide reporting, best practices, and recommendations to improve email programs and get the most out of message delivery. You'll partner with the Customer Ops, Analytics, Platform, Behavior Change, and Foundation squads to develop and integrate strategies that improve both our clients and our team's outcomes.
Email Developer (Marketing Specialist)
ALTEN Calsoft Labs
Location: San Mateo, CA
The Global Customer Engagement team is looking for an Email Developer with a strong background in CRM automation to join our team. You will work alongside the Email Designer and the rest of the Customer Engagement team located at our headquarters in San Mateo, CA.
Location: Cupertino, CA
Apple's Database Marketing team is growing, and we encourage you to apply! We are seeking a hardworking Email Marketing Analyst responsible for analyzing and reporting on customer email communications. This role will work closely with multiple partners across the organization to drive campaign performance through results insights, customer analyses and marketing strategy. The candidate will help define audience targeting strategy, testing methodology, and measurement of email marketing performance.
Email Marketing Manager
Silver Peak
Location: Santa Clara, CA
We are seeking a Marketing Automation Manager to execute global end-to-end lead nurture programs with email at their core. You will build integrated programs utilizing our cutting-edge marketing technology stack -- building emails, developing workflow rules and creating & maintaining email nurtures to the latest best practices. You are a dynamic marketer with a can-do attitude who will continuously test, propose and execute on optimizations to improve performance and efficiency.

You will be a key member of the demand generation, results-driven marketing team working to develop, deploy and manage nurture programs using Marketo. You will report to the Director of Digital Marketing.
Journey (Campaign) Manager
Academic Partnerships
Location: Dallas/Fort Worth Area
The Journey (Campaign) Manager will leverage internal and external data to define, publish, analyze and optimize omni-channel campaigns for highly segmented customer target segments within Salesforce Marketing Cloud (Email) and our proprietary internal campaign management tool for SMS and voice. Journeys are targeted at supporting a student's journey from inquiry to graduation across email, SMS and voice.
Associate Email Marketing Manager
Hulu
Location: Santa Monica, CA
Hulu's Channels Marketing team is seeking an Associate Off-Channel Marketer who will be an outstanding addition to our team. As an Associate CRM Manager at Hulu, you will help execute, test, and report findings on both ad-hoc and automated trigger-based email marketing programs for the reacquisition program.
You will also have the opportunity to work closely with a number of teams to execute a variety of marketing campaigns focused around using data to drive personalization and value for canceled subscribers. You're the right person for this role if you're a hard-working self-starter with impeccable project management skills and can thrive in an environment that requires technical knowledge and attention to detail. This is the perfect role for someone who loves to roll up their sleeves, work in a collaborative team environment, and is passionate about email marketing.
Director, Marketing Platforms & Operations
Universal Orlando Resort
Location: Orlando, FL
Directs the Universal Parks & Resorts Marketing Analytics & Targeting team, with ownership of the marketing platforms and production. Oversees the MarTech product team, cross channel orchestration, digital data management and architecture, and a group of business analysts to execute against marketing, audience, and campaign plans. Collaborates heavily with the business, marketing science, and technology partners to build and manage efficient and scalable cross-channel, people-based capabilities.
Various Opportunities
Email on Acid
Location: Denver, CO and Remote
Email on Acid is hiring! A few jobs are listed below, but visit the link above to see them all.
Senior Email Marketing Manager
Email on Acid
Location: Remote
We are actively seeking a Senior Email Marketing Manager to join our team of email experts using cutting edge technologies. We have built the most comprehensive email pre-deployment platform in the industry. The Senior Email Marketing Manager will be responsible for the successful implementation of all email marketing as it supports Email on Acid's mission and business objectives.
You will be directly responsible for customer acquisition, engagement, and retention through email marketing optimization.
Director of Marketing
Email on Acid
Location: Denver, CO
We are actively seeking a Director of Marketing to join our team of email experts using cutting edge technologies. We offer services to a wide range of customers including Enterprise companies, agencies and niche design houses across the globe. The Director of Marketing will lead our company in spreading our messages about the importance of using Email on Acid's platform in their email QA processes.
We are looking for someone that not only knows the email marketing space, but the drivers for marketers in production of email campaigns and how to speak to them.
Associate Director, Digital Project Management
BrightWave
Location: Atlanta, GA
BrightWave, an Ansira Company, is looking for an Associate Director, Digital PM. This role will guide the Project Management team to effectively orchestrate the flawless delivery of campaigns and project deliverables.
They will govern PMO processes and policies, lead project management staff, and work closely with other department leaders to define, prioritize and develop projects and programs.
Marketing Automation Solutions Engineer
BrightWave
Location: Atlanta, GA or remote
BrightWave, an Ansira Company, is on the hunt for a Marketing Automation Solutions Engineer to join the Technology Team in a high-visibility, high-stakes, high-impact role. This position works at the leading edge of email & CRM marketing technology while playing a key role in the success of all BrightWave clients.
This individual will work within the Technology Team to design and implement solutions that drive a competitive edge for our clients through the innovative utilization of marketing technology.
Email Marketing Specialist
Zendesk
Location: San Francisco, CA
We're looking for an email marketing specialist who will join our AMER Engagement Marketing Team, based in San Francisco and reporting to the Group Manager, Engagement Marketing at Zendesk. We're looking for someone who can make an immediate impact on our team. In this role, you will combine your current knowledge of email marketing skills and best practices to support our campaign marketing programs. You will execute and scale email campaigns that engage our SMB and MM sized segments at different stages of the Zendesk journey and drive pipeline to bookings. You will have the opportunity to learn from and work with our fellow marketing rockstars, as well as cross-functionally, to build, test and help strategize email campaigns that are critical to the success of our customers.
Manager, Marketing Email Campaigns
K12
Location: Remote
The Manager, Marketing Email Campaigns is responsible for managing email marketing campaigns to drive school enrollments and retain existing customers. This role will help define the campaign strategy and roadmap, drive the email optimization, define and analyze test plans, and manage the email execution process and impact performance rates. The Manager, Marketing Email Campaigns works to ensure the team meets deliverables and is aligned with overall strategy of the business.
Email Marketing Manager
First Look Media
Location: New York, NY
This is a part time temporary position that will work about 20 hours a week.
First Look Media is looking for an Email Marketing Manager to join our team. The ideal candidate will help build awareness, drive acquisition, and increase engagement across Topic's streaming service. The ideal candidate will be comfortable leveraging data to gain insights and solve problems, have strong writing skills, and have an eye for graphic design. The candidate will also have experience with content strategy and technical email development. This position will report to the Director of Social.
Email Marketing Consultant
ALTEN Calsoft Labs
Location: San Mateo, CA
The Global Customer Engagement team is looking for an Email Developer with a strong background in CRM automation to join our team. You will work alongside the Email Designer and the rest of the Customer Engagement team located at our headquarters in San Mateo, CA.
Email Production Consultant
The Carrera Agency
Location: Irvine, CA
We are actively seeking an Email Production Consultant for a 4 month contract assignment (with option to extend) with our direct client in Irvine, CA, to support their email marketing team. The ideal candidate will be responsible for building marketing emails with HTML, CSS, Salesforce MC or Silverpop Acoustic. The ideal candidate needs to have excellent team, interpersonal and communication skills.
Sr. Strategist, Digital Relationship & Email Campaigns
AARP
Location: Washington, DC
This position develops strategies and directs efforts to execute on a range of high-priority Association email and SMS initiatives, with the goal of growing relevance, impact and revenue while ensuring a positive consumer experience.
Email Marketing Coordinator (HTML)
Entech Network Solutions, LLC
Location: Arlington, VA
As our Email Marketing Coordinator, you will create and execute email marketing campaigns end-to-end, including requirement gathering for email marketing campaigns, producing email templates, and building list segmentation while providing marketing consultation/customer service to internal stakeholders. You will also be responsible for creating HTML coding by hand.
Senior Manager, CRM -- Consumer Lifecycle
Honey
Location: Los Angeles, CA
The Senior Manager, CRM - Consumer Lifecycle will create and drive the strategic vision to drive adoption, engagement and monetization of Honey's product suit throughout the member journey. You will lead our CRM efforts and partner closely with cross-functional teams, including product, marketing, creative, analytics and member experience to deliver both brand and financial goals. You are data-informed and will focus on email, mobile & web push notification marketing channels to maximize our CRM efforts. You will report to the Director of Product Marketing.
Senior Associate, Email
Hawthorne
Location: New York, NY
Welcome to Hawthorne. We are creating the brand and experience that will be the next generation of men's personal care – one that is more personal, trustworthy, and empowering.
Hawthorne is looking for a full-time Email Marketing Senior Associate interested in the intersection of personal care/beauty products, ecommerce, and data-backed recommendation algorithms.
Digital Account Executive
Barton Cotton
Location: Baltimore, MD, but remote during COVID-19
The Barton Cotton Fundraising Group is experiencing significant growth and has an exciting opportunity for a Digital Account Executive. the successful candidate will be responsible for managing key accounts based on strategic direction and support of Digital Account Directors and senior leadership. This role requires experience in direct response fundraising, strength and expertise in digital strategy and executive, strength in relationship building and the ability to thrive in a fast-paced environment. Digital Account Exectives are responsible for a specific client base and accountable for the day-to-day management as well as ensuring quality standards are met for all client campaigns and services.
To learn more or apply, contact Monica DiBartolo
Various Opportunities
Iterable
Location: US and UK
Iterable is hiring! A few jobs are listed below, but visit the link above to see them all.
Customer Success Manager
Iterable
Location: London, England, UK
As a member of Iterable's Customer Success team, you will be responsible for customer relationships and will be tasked with making sure they are happy and getting as much value as possible from the product. You will build relationships with stakeholders across the company with the goal of expanding the use of Iterable as appropriate. The role is ideal for an individual with very strong communication skills and experience navigating large organizations to identify key stakeholders. This is a key position for the company. We have had very few customer losses and we intend to keep it that way. Keeping customers happy and productive is core to our mission.
In addition, as a member of the Customer Success team, you will relay product feedback from our most important clients back to the engineering team. You will also QA new features and generate new support documents.
Head of Product Marketing
Iterable
Location: San Francisco, CA
We're looking for a talented, experienced leader to lead and grow our Product Marketing function. You will be responsible for building and managing a 5-star team, helping to define our go-to-market narrative with compelling, differentiated messaging and strategy. You have a deep understanding of the customer journey for B2C marketing buyers, and you will bring the stories of how Iterable transforms leading brands. You will ensure our narrative is reflected at every customer touchpoint.
Email Deliverability Consultant
Iterable
Location: New York, NY
As a member of Iterable's Customer Success team, the Email Deliverability Consultant will be responsible for providing our customers with the necessary tools, strategies and best practices to ensure they're happy and getting as much value as possible from the product. This is a key position for the company as we have had very few customer losses and we intend to keep it that way. Keeping customers happy and productive is core to our mission.
Email Marketing Specialist
Southeastern Grocers
Location: Jacksonville, FL (onsite)
Questions: jeffreyclayton@segrocers.com
Our email team is expanding and we're looking to add an Email Marketing Specialist.
The individual in this role will have the opportunity to dive into Salesforce Marketing Cloud for a variety of tasks including building and sending emails, tracking engagement stats, building automations and journeys, and more.
The ideal prospect will be someone who is cool under pressure (it's the retail industry... things can be fast-paced at times), adaptable, and always interested in improving and learning new things.
Chief of Staff
Stensul
Location: New York, NY
Questions: anthony@stensul.com
As the Chief of Staff to our CEO (based in our Chelsea office in NYC), you'll help our CEO by being a left and right brained thought partner on a wide variety of topics and projects. Y
ou will catch owner-less projects as they are created and see them through to completion; see around corners and think ten steps ahead to enable the company and our CEO to be prepared for the future; and take on some admin and managerial duties that otherwise would slow things down.
Special projects and communications will be your areas of focus, with both covering a wide surface area of potential opportunities.
Partnerships Manager
Stensul
Location: New York, NY
Questions: anthony@stensul.com
This role will be the face of stensul at industry events and within our partner's client facing teams, increase brand and market awareness. This role will create relationships built on mutual value for both partners.
This role will generate sales opportunities for the stensul team. This role will help partners positively influence existing sales opportunities. Collect data, produce documentation, and help train the sales organization to leverage partnerships in their sales opportunities.
Solutions Consultant
Stensul
Location: New York, NY
Questions: anthony@stensul.com
We are looking for a talented Solutions Consultant to work with our customers to show the benefits and value of stensul's email creation platform.
Working from our Chelsea office in NYC as part of the Sales team, you will get to work with some of the coolest brands out there on a diverse range of projects - we promise no two days will be the same!
You will assist from discovery all the way to conceptualizing the solution that meets the needs of our customer.
You'll be expected to help customers catalyze the transformation of marketing operations to enable scale and new marketing programs as a result of using stensul.
Customer Success Manager
Stensul
Location: New York, NY preferred
Questions: anthony@stensul.com
You will work in our Chelsea office in NYC as part of the Customer Success team. You will be managing client relationships once a deal is closed, and probably helping a bit in the final stages of closing new clients as well.
Since you will be in charge of making sure customers are successful, you will quarterback the client's ideas and feedback internally across every group, drive adoption through ongoing enablement and support, and help discover new ways to enhance their email programs using our platform.
This is largely based in our office in NYC, but may require occasional travel.
Purple Innovations
Purple Innovations is experiencing tremendous growth and is seeking an experienced Email Developer to help elevate an industry-leading email marketing program to the next level. Under the direction of the Senior Email Marketing Manager, you will be asked to code, build, and optimize email campaigns as well as become the in-house technical expert on our Email Service Provider's (ESP) platform.
Head of Email Marketing
National Basketball Association (NBA)
The Head of Email Marketing will lead a team focused on using data-driven insights to build email-based programs that drive the League's business objectives: tune-in, viewership, app downloads, subscriptions, merchandising and ticketing sales. The role is part of an exciting and growing Marketing team with the mission to discover, inspire and engage fans across the world.