Shriner: How To Buy Email Marketing Technologies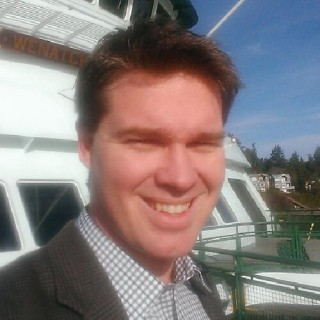 "Hey Paul...how do you buy email tech?"
If I had a dollar for every time I heard it, I'd be retired. Now, this seems like a super simple question, but in reality, it has many layers. I have thought a lot about the right answer in the wake of the GDPR-shift where the user data is returned to the user. Things just aren't simple as they once were.
"We had one Email Service Provider, and we liked it! All these new-fangled mumbo-jumbo AI-driven thing-a-majigs. Gadzooks, we used to send one email at a time, that was good enough." - Ray Finkelstein, Fictional Email Marketer
A lot to consider
Every year, more agencies, ESPs, and plugins come barrelling into the marketplace, creating more complexity in the buying process. And though the competition benefits the customer, it creates a landscape that is difficult to navigate. Organizations like Only Influencers and other online forums make it easier, but Pandora's box has been opened. Marketers are understandably paralyzed by the choices.
This complexity of options impacts every aspect of a program. Seasoned email marketer, Ryan Phelan, said "Ray Finkelstein isn't that far off base. In years past, the innovation arch was driven by the leading ESP's in the space. That innovation cascaded both horizontally and vertically pulling everyone along. The advantage we have now is the innovation arch is actually driven by outside influences that push instead of pull. MARTECH, ADTECH, agencies and ancillary SaaS which can help your program advance now challenge every aspect of this space. ESP's and other industry players are growing at an exponential rate unlike any time in our past."
Email marketers talk. Here are the major deciding themes when purchasing:
Quality, reliability, service, and trust
No exaggeration necessary: in many cases, you are entrusting your career to the decision you make on a vendor. The wrong choice reflects poorly on you and can become disastrous. You might overspend on an industry name because you trust you won't have those late-night screaming sessions with some person trying to support your account, but even if you do, you get the resolution you need. Downtime, bug resolution, and transparency are just some of the reasons reputation ranks #1.
Feature set and unique functionality
The email marketing industry is an economy of knowledge. Your effectiveness is based on what you know. Research shows that, regardless of the length of the timeline, there's no proof beating your head against a wall will help you discover how to code an interactive email. A unique application-feature set can drive immense value. If this product or service can do something that no one else can do - and you need it - the decision is easy. You need the tools necessary to put your knowledge to work. Look for those features.
Cost- or time-saving
The promise of technology is that you will get time back by replacing human interactions with robots. Ranging from AI to automation, repeatable processes are always cheaper and more reliable than human activity. Automation allows your teams to do more for less. Or it provides more time for the human (that's you) to do things of higher value to the program. However, there's the other side of the coin: You can't trust robots with high-value activities. You've been warned!
Marketing
Maybe you learned about a promising technology at a tradeshow or through an online community of professionals. Because of the $30,000 it costs to sponsor a trade show to fill the top of the funnel, tech companies will continue to funnel money into that channel. Awareness from marketing is great; it's what you're here for. But careful not to buy hype.
The sales process
A good salesperson is worth their weight in gold. For a relationship to flourish they must give you sound advice, and you must give them trust. These people aren't selling a product, they are selling valuable insight, and you're trusting your career with these organizations.
Future growth
Is this company a market leader with new and innovative technology? Or are they offering a discounted option of someone else's features? Richard Duvall of Rough Country has been evaluating new email service providers for some time and shared, "The primary thing I look for when selecting a new ESP is future potential. I want to find a long-term platform that I can grow into and continue to build upon year after year."
Email marketers do research. You read the landing pages, google, and ask for testimonials. But how do you really select one option from another when the options offer a lot of overlap? Steven Sayo of Mainline Menswear takes a calculated approach. He creates a spreadsheet for the unique features, weights what he needs and the features that he wants, and then counts the totals.

The process starts with identifying the immediate need which is usually the easy part. We need higher open rates! or we need a more reliable ESP. Once the need is established, you collect options:
Online
The next step in the process is research which can happen in a variety of ways. For example, marketers search the brands that they have heard of first, and then default to classic phrases in Bing.
Influencers
Word of mouth is key, so you turn to peers in the industry, user groups, online forums and associations and ask, "What are the cool kids in email marketing buying?"
Conferences
Who is spending $30,000 to host a booth at the last conference that you went to? As a marketer, you understand the imprint that the booth left on you, but when information is scarce, it is what you know.
How do you buy what you really need?
Talk to the people in your company who use the tools and ask, "What do you need?" You can buy the highest tech platform in the industry, but if your team doesn't like it, it won't get used to its full potential. What good is the new car that sits in the garage?

Next, talk to your peers and ask what are they using that they can't live without. And, of course, is there room for you to grow into new aspects of your purchase. In other words, are you "future-proofing" your program?

And finally, what is your budget. If you let your budget be the overriding factor in your purchase decision, then your purchase can't be that mission critical. It is this confluence of factors that will drive your technology purchase.
Chandler Haida from Mutual of Omaha encapsulates this approach perfectly, "After evaluating several promotional and transactional ESP's against the campaign, technical, security and compliance needs of our business partners, we provided 3 ESP recommendations to senior leadership. One that was the best fit for our team to use, one that best met the technical requirements, and one that was the most cost-effective."
Find a guide
Find someone who has recently gone through the journey of acquiring new technology. Chris Marriott of Marketing Democracy has carved out a nice little niche market as he more than pays for his company's services in managing the RFP process by reducing the amount that a brand spends when signing a contract with a new vendor. There are others in this space, but when choosing a guide, it's important to understand whether or not that guide has any stake in the outcome of the RFP. Some consultants also work with vendors and others have partner relationships. Ideally you work with someone who is focused entirely on the best decision for your company. RFPs are a full-time job for someone—better to have that person(s) outside your organization so you can focus on your day job!
Conclusion
As organizations drive more and more value from email marketing programs, more companies will enter the landscape. The era of Ray Finkelstein is over. Chris Marriott of Marketing Democracy says, "It is very simple, if you understand the value of your email program and you want to maximize the organizational value, you pay whatever it takes to make sure you are picking the best technology." And he's right. The stakes are higher than ever when it comes to marketing technology. The right decision can provide you with real competitive advantage, while the wrong decision can leave your company at a disadvantage—a disadvantage that can take years to get over.

The good news is, making the right decision isn't hard to do, as long as you go through the process the right way. And if you've read this entire article, you're already a step or two ahead!
Title:
How To Buy Email Marketing Technologies
About:
Purchasing Marketing Technology
Audience:
Email Marketers
Publisher:
OnlyInfluencers.com
Copyright 2018
,
Only Influencers, LLC
By accepting you will be accessing a service provided by a third-party external to https://onlyinfluencers.com/