Email Innovation: Send Time Optimizing the Welcome Series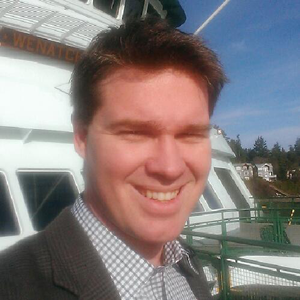 At AudiencePoint we have been doing some really interesting things with the Welcome/New Customer/Onboarding Series of emails. We just finished the write up on one of these series based emails.
​There were three messages per subscriber sent and optimized in the welcome series. The automated series ran at the same time every day as a marketing automation. The intended audience was spread within start and finish time range. Each individual subscriber received content at their optimal time within the selected range.
Send Time Optimization
works on the premise that people are creatures of habit and their activities are predictable. For
AudiencePoint
, widely acknowledged as the global leader in STO, there are two major sources of data when targeting those subscribers: the open and click behavior of the customers own list and the
AudiencePoint
Global Data Pool. However the welcome series email, by definition, has no historic engagement data, so the only data involved in optimization is pulled from the
AudiencePoint
Global Data Pool.
In this particular case, each email gathered was one belonging to a brand new customer, therefore, the new customer series had no prior historic engagement data. The only data available in order to perform the optimization was gathered from the AudiencePoint Global Data Pool.
The strategy was a success with all messages showing significant improvement in subscriber engagement. The specific improvements were​:
| | |
| --- | --- |
| Email Type | Improvement |
| New Customer Email #1 | 23% higher |
| Past Customer Welcome Email | 63% higher |
| Second Email | 81% higher |
| Third Email | 43% higher |
| One time welcome (not part of series) | 22% higher |
There is a case study outlining the specifics of program, which also provides an ROI calculator available here:
http://audiencepoint.com/sto-welcome-series/
Title:
Email Innovation: Send Time Optimizing the Welcome Series
About:
Send Time Optimization
Audience:
Email Marketers
Publisher:
OnlyInfluencers.com
Copyright 2015
,
Only Influencers, LLC
By accepting you will be accessing a service provided by a third-party external to https://onlyinfluencers.com/