What I Got Right and Wrong about the Future of Email Marketing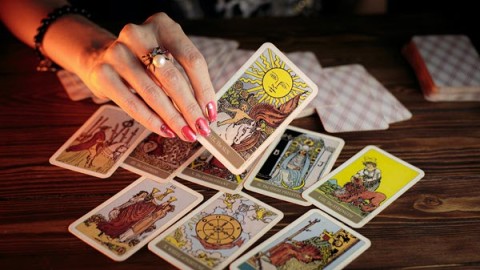 With an updated and greatly expanded 4th edition of my book, Email Marketing Rules, out this month, I wanted to look back at the predictions I made about the future of email marketing in the 3rd edition nearly six years ago. I predicted 11 changes would occur in the next 10 years. A little more than halfway there, how on track are my predictions? Let's take a look.
Prediction #1: Email rendering will become even more complex as the market for wearables and the Internet of Things take off.
This prediction is on track. Email rendering continues to grow in complexity. Not only does the smartwatch market and voice assistant market continue to expand, but dark mode and AMP for email are also complicating rendering, because of uneven support. And the advent of folding and scrolling screens will further expand the spectrum of screen sizes, making responsive email design more critical than ever.
Prediction #2: The voice- and gesture-based navigation of inboxes and the audio transcription of emails will become issues at some point.
This prediction is stalled. While voice assistants are proving increasingly popular, using them to engage with email isn't yet.
Every indication is that voice assistants are used for relatively simple tasks like asking general questions, playing music, getting news, setting timers, and interacting with smart home features. While they're also used to texting and chatting, the plain text nature and brevity of those channels are a better match than email is, especially when it comes to incoming marketing emails. Because of that low engagement, few brands are willing to make the big changes required to voice-optimize their emails.
Today, the smarter approach is to make it easy for voice assistant users to at least triage their inboxes by making your envelope content voice-optimized. That means you're highly selective about which emojis you use, avoid creative spellings of words, are constrained in your punctuation, and don't add spaces in between letters to create visual impact. In many ways, marketers have to choose between visual impact and voice impact with their subject lines and preview text. For the foreseeable future, it appears most brands are choosing visual impact.
Prediction #3: Image blocking will cease to be an issue.
This prediction is on track. Relay IP addresses and pre-fetching, like Apple's Mail Privacy Protection does, are eliminating image blocking as a security measure. While images will continue to be blocked in spam folders, that's increasingly the main place you see it.
That said, it's still important to design your emails with plenty of HTML text and alt text, as it not only creates more inclusive email experiences, but also helps when subscribers are experiencing low-bandwidth situations and the images of your email are slow to load or don't.
Prediction #4: The trend toward inboxes within inboxes will continue.
This prediction is stalled. Pioneered by Gmail, tabbed interfaces can now be found in Yahoo and Outlook. Apple Mail is the lone major holdout. That said, Apple is much more focused on privacy than usability at the moment, so it seems unlikely (but not impossible) that they'd introduce tabs over the next 5 years.
Prediction #5: Email inboxes will slowly continue to take on more communication functionality.
This prediction is slow going but likely to accelerate. When I made this prediction, I was thinking more about unified communications—email, SMS, social updates, and more all in one app. However, now I'm thinking this will take the form of super apps.
Super apps like WeChat are extremely popular in Asia, but haven't made their way into the US market yet. When they do, email is likely to be a part of it. While Elon Musk has expressed a desire to turn Twitter into a super app, he seems unlikely to succeed given the turmoil and deteriorating business model at Twitter. Microsoft, Walmart, and Amazon all seem much more likely to succeed in making the leap to super app.
Prediction #6: The inbox will gain more rich content and interactivity.
This prediction had early momentum, but is now stalled. The launch of AMP for email in 2019 gave a boost to email interactivity, but limited support has kept the standard from taking off in the US—unlike in India, where it's thriving. While AMP for email has faced lots of headwinds that could abate, the true game-changer for the standard would be support from Apple. And with its focus on privacy, that seems highly unlikely.
At the same time, Gmail throwing its support behind AMP for email has meant they haven't been interested in adopting support for CSS-based email interactivity. So, we're stuck with two incompatible and distinct camps of email interactivity.
Prediction #7: Personalization, segmentation, and triggered emails will be used at much higher levels.
This prediction is on track. Specifically, I argued that marketers' ability to tap Big Data, harness cross-channel integration, and leverage sophisticated digital marketing platforms would boost these tactics. On all those fronts, things are progressing. And the growth of customer data platforms (CDPs), and the increased data accuracy and mobility those will bring, should accelerate marketers' use of personalization, segmentation, and automation—as will my next prediction…
Prediction #8: Artificial intelligence and automation will make data-driven marketing much more pervasive.
This prediction is on track. Machine learning has already made in-roads into send time optimization, the writing of subject lines and other copy, audience selection, and channel selection. With AI flexing its skills with copy via ChatGPT and graphics via DALL-E, it's clear that machines will take ever larger roles in email marketing in the future, allowing people to focus more on strategy and larger projects.
Prediction #9: The collection of personal data will likely become much more transparent and permission-based.
This prediction is on track. The enactment of GDPR with its tracking permissions and right to be forgotten, the sunsetting of third-party cookies, and Apple launch of App Tracking Transparency and Mail Privacy Protection have all put more control of personal data in the hands of consumers. The next step is to make all of these selections and functions more centrally located in a preference center or profile center, instead of scattered in the dark corners of every brand's website.
Prediction #10: More companies will incorporate privacy protections into products.
This prediction is on track. Apple is certainly the biggest example of this, but a range of other communication platforms like Hey.com and DuckDuckGo have also put the focus on privacy. As privacy measures increase, businesses are starting to understand the ramifications. For example, Apple's App Tracking Transparency alone is costing social media companies and other businesses around $10 billion in lost sales annually. Mail Privacy Protection has also elevated marketers' costs and increased their risks.
Prediction #11: New privacy and data security legislation and regulations will come into effect.
This prediction is on track. We've already seen California, Colorado, Virginia, and other states pass their own privacy laws that go beyond US requirements, and many more states are mulling legislation. The growing patchwork of US privacy regulations is propelling us toward a new national standard that will replace the embarrassingly antiquated CAN-SPAM Act of 2003. Will that happen over the next 5 years? I sure hope so. Meanwhile, we're likely to see refinements to GDPR in Europe.
Overall, seven of my 11 predictions are on track.
Not too bad in the predictions business.
What predictions am I making about the future of email marketing in the new 4th Edition of Email Marketing Rules? I double down on tighter privacy restrictions, which will change our relationship with our customers and subscribers, and on more machine learning and AI, which will change the way we do our jobs.
In addition, I foresee a much greater focus on coordinating and orchestrating email with other channels as we make the shift from managing campaigns and channels to managing our customers and prospects. That will not only change how we do our jobs, but will also change the goals of our email and other digital marketing programs.
I also double down on email marketing having a bright future, arguing, "Email hasn't been dethroned because no other channel can match its scale, richness of message, one-to-one capabilities, or open platform infrastructure. That last point is critical and why Facebook, Slack, WhatsApp, and all the other closed platforms will never become large enough to threaten email in any meaningful way.
Instead, we can look forward to new channels and technologies making email even more relevant. Inboxes navigated and managed by voice and gestures? Emails sent and received in the metaverse? That and more await us."
Editor's Note: Chad will be leading a discussion on this blog post during our weekly OI-members-only Zoom Discussion on Thursday, April 6, 2023, from 12:00 Noon to 1:00 PM ET.
OI members, watch the discussion list for your link. Not a member? Join today and be invited to our weekly members-only Zoom Discussions as well as other benefits. Just $200 per year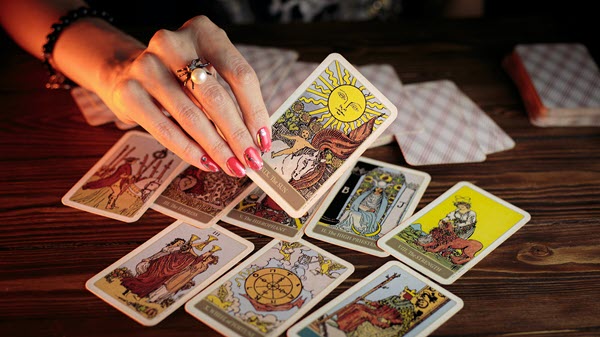 Photo by petr sidorov on Unsplash