So You Want to Start Your Own Email Consultancy? Focus on the Road, Grasshopper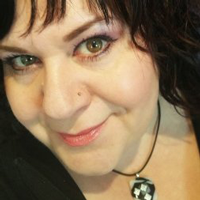 "Perhaps you lost your job recently, or think you might. Maybe you can't stand where you're working and envision something better, greater than where you are. Or, like many, you realize "working for the man" isn't all it's cracked up to be. "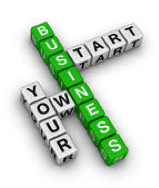 Perhaps you lost your job recently, or think you might. Maybe you can't stand where you're working and envision something better, greater than where you are. Or, like many, you realize "working for the man" isn't all it's cracked up to be. All you want is to do more with your career – drive it where you want to travel. There's a zillion paths that get you here, to the proverbial fork in the road, to that decision that's been tickling the front of your mind for so long a time: Starting your own email marketing consultancy.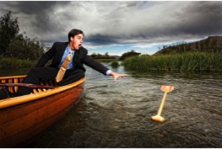 I was in one of those boats - actually, I was in a couple of boats. It's difficult to straddle more than one boat at a time, as you can imagine, and that's the point! At first, I knew I needed to consult, even if just for a while. The old joke is, "you're not unemployed, you're a Consultant!" And that's sort of how I approached it at first.
I was confident I would find an awesome opportunity that I couldn't turn down, grow my career and have the safety net of a corporate enterprise behind me. And then, I recently realized this was a completely misguided belief. More importantly, I realized it wasn't what I truly wanted for myself. There's no surprise who the misguided driver was – fear.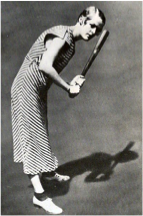 I was afraid to commit to the consultancy and work to grow the brand. It wasn't just fear of failure – that's with anything and everyone has it, at least a little bit, even if they say they don't. I was afraid of screwing it up, which is a bit different than failure. My anxiety would build every time I thought about it. The questions, "can I really be successful on my own?" and, "do I really possess enough knowledge?" and, the worst, "what if I screw it up?" – All of these questions do nothing but undermine your mission, and I started to feed them, rather than bash them in the head with a baseball bat.
I come from a long line of entrepreneurs. My father owned his own Photography business for over 30 years. My Great-grandfather, fresh off the boat from Naples, Italy, worked to save enough dough (pun-intended) to be allowed (by her father) to marry the love of his life. And then, they opened a tavern in upstate New York where he made his own wine, old school bare-foot methodology, and my Great-Grandmother did all the cooking. Clearly, I should really have a bit more confidence in my successful gene-pool, as well as with the Email Marketing database in my head.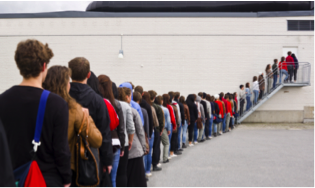 In addition to confidence, it's important to consider with such a weighty decision as self-employment your tolerance for patience. There's a big difference between being a patient person and tolerating patience. I'll explain what tolerating patience means with an example.
I am not a patient person by nature, when the need for patience is unfounded. I don't do well in queues, like at the DMV for a new driver's license. I've never understood why it should take so long when 95% of the people in line are doing the exact same thing – renewing their license. There's been no update to process in so many years it's ridiculous. - I'm starting to feel annoyed just thinking about it!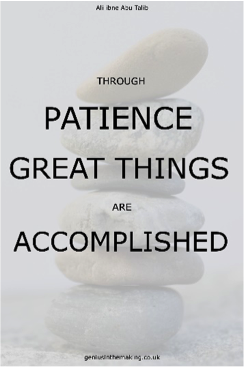 With age, and hopefully some wisdom, I've learned that I can be patient when I need to be. I can tolerate patience and focus my attentions elsewhere. I suppose you could think of it as being less impatient, but there's a difference. The difference being that I'm fully aware of my lack of patience, but my simultaneous need to be patient. I'm tolerating that I need to be patient, which allows me to clear my mind of annoyance and focus on other matters… even in an eternal DMV queue.
A couple weeks ago, I had an epiphany in the form of me talking to myself (as I do constantly): "It's time to create a brand and build the heck out of it. It's what I do, now do it!" And that, is where The Email Maven was born. I finally decided to commit to myself. That sounds odd, doesn't it? But, alas, that's exactly what I did.

The website in currently under construction, but she'll be live and bursting with energy in the coming weeks. I'm super excited to finally report to me – the only person that truly understands what I need, what I can offer, and how I can do it. It's not easy to allow yourself such freedom. For some, it comes easily with few qualms. For others, it's a road filled with potholes and rocks, but once you reach it, it begins to get smoother with the fresh pavement of post-springtime construction.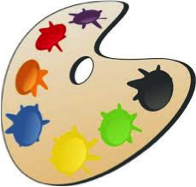 Naturally, it takes more than a website to build a business. As I await the creative elements, like logos, look and feel, etc. from my creative compadres, I work to build my mission, strategy, offerings, pricing, etc. Sure, it's a lot of work, and more than when working for someone else, or a client. It's also way more difficult to focus your marketing chops and scope on your own business then it is when working for a client. But, it's already worth the hours, the self-muttering, the caffeine-induced excitement, and the general sense of Zen, amidst all the chaos.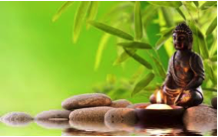 Yup, you read that right – Zen. I feel utterly at peace with my decision, even though I'm going batty creating the baby that I've longed for years to create. There's a peace inside - a calmness - that my gut knows the right decision has been made. But more importantly, I am completely confident in my decision. And that has made all the difference.
Title:
How to Start Your Own Email Consultancy
About:
Email Consultancies
Audience:
Email Consultants
Publisher:
OnlyInfluencers.com
Copyright 2015
,
Only Influencers, LLC