ICYMI: Top OI Blog Posts from 2020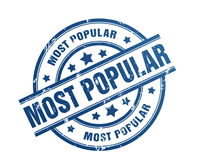 2020 was a difficult year In many ways... but it was a banner year for the Only Influencers Blog!
Most of these are still relevant and will be through 2021, so if you're looking for some good industry reads, this is the spot!
Here are our top 10 most popular posts of 2020 -- each garnered over 2,000 views -- along with 5 more 'honorable mention' posts, with over 1,750 views each. Thanks to all our OI members who contribute to the blog!
#1: Round-up: CoronaVirus and Email Marketing
By Jeanne Jennings, Email Optimization Shop, March 17, 2020 (9,725 views)
I'm proud of this OI initiative and I want to thank the many OI members and email industry professionals who contributed content. We were one of the first to gather webinars, offers, swipe file samples, articles, and other resources to help email marketers during the Coronavirus pandemic in a single place, a 'one-stop-shop' to help us all improve our campaigns during this difficult time.
We stopped updating it when marketing during COVID-19 because 'the new norm' but there are still some good resources here to check out as we enter 2021. Very honored to say that this is the first of my three blog posts that made the top 15 in 2020. Thank you!
#2: Worlds Collide: The Head-on Crash of CDPs and ESPs
By Chris Marriott, Email Connect, July 28, 2020 (4,124 views)
In this follow-up to his popular session at the 2020 Email Innovations Summit, Chris shares his extensive knowledge of the CDP and ESP landscapes, along with practical advice on how to determine whether your organiztion needs one, the other, or both. A must-read if you will be looking for a new send and/or data solution in 2021; a smart read if you want to be prepared the next time this topic comes up with your email industry friends (and trust me, it will!).
This is the first of two fabulous and informative blog posts from Chris that placed in the top 15 of 2020.
#3: Job Board: Candidates and Opportunities
By Jeanne Jennings, Email Optimization Shop, April 8, 2020 (4,013 views)
Another OI initiative and collaborative effort on the part of OI members and the broader email industry, I want to thank everyone who contributed, with special thanks to OI member Ada Barlatt who volunteered her time and expertise to help with the back-end.
We launched this make-shift version of a job board shortly after the COVID-19 pandemic started taking jobs in the email industry. It was great to see people posting jobs, both from their own companies and from other organizations that were hiring. We were also happy to post brief blurbs for people who were looking for their next opportunity. We wound it down as other, better resourced, options surfaced. But I'm proud that OI was there to help when it was needed.
#4 (tie): Click, Click, Click... Which Click Rate is Most Important for Your Email Campaign
By Jeanne Jennings, Email Optimization Shop, September 1, 2020, (2,925 views)
Not 100% on the difference between click-through rate, click-to-open rate, and total clicks? Apparently you're not alone. I had no idea this post would be so popular, but I'm glad it was; the differences between these three metrics are important and to be successful you have to know which to give more or less (or no) weight, based on your situation. This is an evergreen topic which won't be irrelevant anytime soon, so take a minute now to be sure you're up-to-speed.
#4 (tie): How Does Tab Placement Affect Email Engagement
By George Schlossnagle, SparkPost, May 4, 2020 (2,925 views)
Wondering if landing in the Gmail promotions tab is hurting your email performance? Look no further, as George answers this question with sound quantitative analysis. A must-read -- and share -- the next time you're challenged to find a way into the primary tab.
George has this and another post from 2020 in the top 15 -- both are filled with charts and graphs and worthwhile reads that will be relevant well into 2021 (and perhaps beyond).
#6: Thanks to Chrome Changes, Email is Needed More Than Ever
By Jenna Devinney, Webbula, March 10, 2020 (2,562 views)
In this popular post, Jenna discusses the predicted demise of third-party cookies and postulates that email address may take its place as a unique identifier across many digital marketing channels. It started an engaging discussion within the OI community when it was published; get the basics here and watch how this plays out in 2021.
#7: COVID-19 or Coronavirus -- Which Performs Better in Subject Lines?
By Dela Quist, Alchemy Worx, April 20, 2020 (2,222 views)
This is another great post full of quantitative data; I especially like how Dela brings in inforamtion on web searches as well as email marketing metrics. As the pandemic continues into 2021, a good read to see if your choice of terminology may be hurting your performance (but as always, test with your own audience to be sure!).
#8: How to Use a 'Velvet Rope' Strategy for Your Email Marketing
By Chaitanya Chinta, Netcore, March 18, 2020 (2,128 views)
This post includes so much great advice for treating your best customers like VIPs! Another evergreen topic, take a read and commit to implementing at least one of Chaitanya's suggestions in 2021.
#9: How Data Can Make You a Better Email Marketer
By John Caldwell, Red Pill Email, April 27, 2020 (2,103 views)
John talks about audience overlap analysis and other tactics that smart email marketers are using to get their arms around what their competitors are doing -- and leveraging to improve their own email marketing programs. Once again, if you didn't do this in 2020 read the article and make sure you start in 2021.
#10: Analytics are the New Metrics: Understanding the Why
By Loren McDonald, EVAdoption, February 8, 2020 (2,072 views)
In this evergreen piece, Loren goes past opens and clicks to talk about form abandonment, journey paths, search analytics and more. An easy way to set your email marketing program up for success in 2021 is to read and add one or more of these into your tracking and reporting program.
#11: The 10 Best Email Messages of 2019
By Chris Marriott, Email Connect, January 28, 2020 (1,923 views)
2019 seems so long ago, doesn't it? Pre-COVID-19 and so many other big doings of 2020. But this is still a valuable post, with huge swipe file potential -- if you are in need of a little inspiration, take a little trip back to a simpler time.
#12: The Inevitable Change in Email Metrics in 2020
By Tejas Pitkar, Netcore, August 22, 2020 (1,921 views)
In this post, Tejas shares the results of a survey they did during the lockdown -- with respondents from around the world. Full of data and tips for boosting performance that will be relevant well through 2021.
#13: If Great Email Marketing is a Blend of Art and Science, Where has the Art Gone?
By Nick Crawford, Twist Consultancy, February 3, 2020 (1,895 views)
Nick's premise, that 'OK email is NOT OK,' resonates with many; we want to do better, but as long as it's profitable, is the extra effort worth it? Nick believes it is -- he shares examples of very good email messages along with tips for taking your efforts from good to great.
#14: "Got Mail?" What's the Brand of Email?
By Matthew Dunn, Campaign-Genius, March 25, 2020 (1,826 views)
Using the popular "Got Milk?" campaign as a jumping off point, Matthew dives into the opportunity to increase how email marketing is seen by the public. Another evergreen article, and something to think about working on in 2021.
#15: The Trump's Campaign's Unorthodox Email Tactics -- Do They Work?
By George Schlossnagle, SparkPost, November 13, 2020 (1,762 views)
As a politicial junkie, I loved this blog post by George -- and apparently I was not alone. Even if you don't know your donkeys from your elephants, there are lessons here to apply to your own campaigns -- foremost among them to recognize the relationship you have with the people on your list and to act accordingly.